Etain is one of UK's and Ireland's leading custom software development companies. With headquarters in Belfast, and offices in London and Dublin, it is oriented on different markets. Being able to communicate, consolidate, and architect even the most complex of solutions for banks and financial institutions, Etain is helping more and more organizations become digital leaders.
Replacing quite a few tools with one
As the volume of projects started to grow, Etain found themselves in a position of using too many project management tools that were overcomplicating the processes and creating more administrative work for everyone. Regular workflow tasks, resource management, time registrations, project finances, were all kept in separate systems, in no way connected with each other. As a result, assembling the information dominated their work hours when they needed to follow up on the project progress.
Until one day, when Stacey McKinstry, a Finance Manager at Etain talked to her friend, who suggested checking up on Harvest. Stacey, responsible for the monthly accounts and performing the role touching on operations, saw a growing need in automation and the ability to stay at least one month ahead of project finances. Looking for Harvest, Stacey ended up in Forecast's app catalog by accident. She soon realized that it was an even better fit for her company, because of the unifying capabilities Forecast provided.
"We had a lot of different systems not doing very much," recalls Stacey. "Forecast centralized a lot of information and gave project managers a view from the project's baby stages right through to the budget and profitability. It's one encompassing system for everything."
Before Forecast, Etain used Timesheet Portal, Microsoft Project, Resource Guru, and a couple more applications that, at the end of the day, didn't fulfill their expectations because of the lack of connectivity.
Cutting administrative work in half
Since using Forecast, Etain has cut project management overhead and admin time in half. Project managers that used to spend time in different systems importing and exporting information into other systems, swapped around a completely obsolete process to automation and rich digital dashboards.
Perfect from a finance point of view, it's also been life-changing for project managers.
Now, instead of exporting information from Excel into Timesheet Portal to be able to run a project burndown, project managers just login to Forecast to check up on the progress. "They have more time to do project management and they've already started to see the benefit," says Stacey. Administrative workloads no longer clog up their days.
"Forecast centralized a lot of information and gave project managers a view from the project's baby stages right through to the budget and profitability. It's one encompassing system for everything."
In part, cutting manual repetitive work depends on the time registration discipline. It didn't take long for the team to understand the value Forecast's Timesheets bring to the organization.
The team is finding Timesheets very user-friendly, the interface is a lot more modern, built-in to the project. Previously, they didn't understand why they had to fill in the timesheets. Now, they can see the effect of not filling it in.
Changing from weekly to daily time registration has given management the opportunity to follow the project progress anytime and understand if the project is moving as planned.
Making decisions for a profitable future
Stacey's personal favorite in Forecast is the budget tab, where she can access numbers on the fly and get to the heart of the problem quickly. For Forecast to automate a huge part of financial reporting, the only thing that Stacey needs to do as a Finance Manager is to keep tabs on the rate cards and internal hourly costs. As long as the team registers time and their financial information is correct, the Budget page fills in with actionable insights and numbers that don't lie. The interconnectivity between the features in Forecast provides Stacey with a detailed snapshot of the revenue, cost, and profit of each project, showing if there's a difference between the plan and actuals.
Financial Portfolio Report, in turn, gives Etain a complete financial picture of all their projects, without losing reference to the roles on the project. What Stacey loves, in particular, is that each operation is able to be followed on its course or to its origin, and numbers can be easily demystified. The learning she took out of it so far is seeing how they can manipulate the profitability in advance by assigning people with different roles and pay grids to the project. Connecting dots between project plans, time registrations, and financial data, Forecast gives Etain the necessary information to figure out how the resource allocation process can be optimized next time to trim costs and build a more profitable future for the company. Namely, a balance of different resources allocated to the project could increase profitability.
Forecast is an all-encompassing project management solution that is beneficial to us as a company, but also right down to the very development level and right up to senior management. Anyone can login and get the information they need, which is reliable and real-time.
Forecast has become the cornerstone of project management and operations in Etain. Enthusiastic to improve other parts of project and finance management, Stacey continues to explore the platform and learn how to streamline work with Forecast's intelligent automation. Now that financial reporting is real-time and numbers are traceable, Stacey sees where to optimize and how to shape the operations strategy in a way that would eventually turn to be profitable.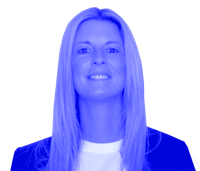 Stacey McKinstry
Finance Manager