9 Resource Management Tools of the Highest Caliber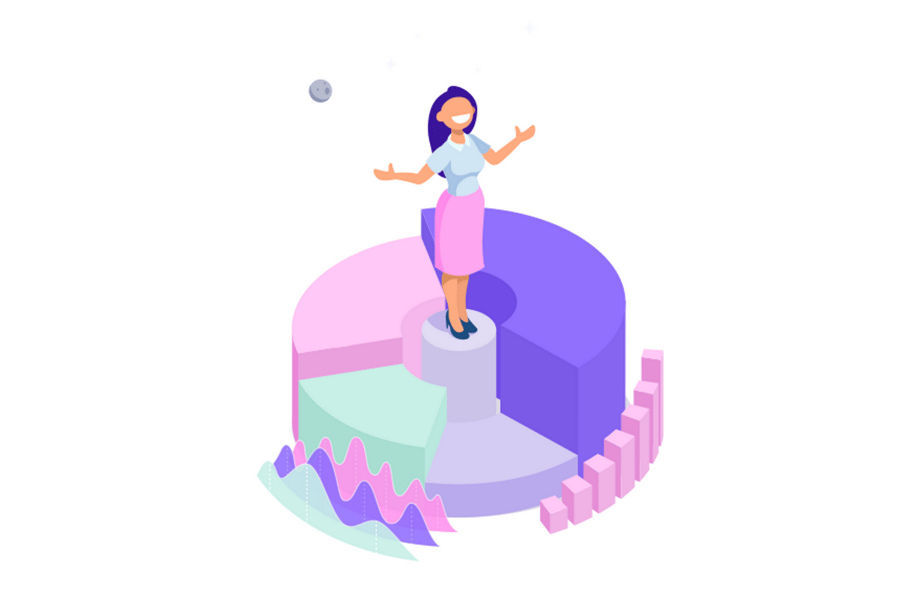 Resource management is tough to crack without the right tools. No matter how well you map out tasks and projects, if you do not have complete resource visibility, you won't be able to match supply with demand and deliver what you've promised.
Historically, project managers have turned their eyes on spreadsheets to get a better overview of resources. However, regardless of the angle they take, soon a color-coded spreadsheet becomes a finicky nightmare. It's time-consuming, difficult to maintain, and error-prone, not even mentioning that it doesn't answer a set of simple questions: How is everyone's workload today? Who is available? When is the right time to hire new people?
Well, if you need those answers and you want to get started with resource management the right way, you've come to the right place. We've got a list of the best resource management tools, each with their own twist, that will help to keep your wits even when managing a huge resource pool.
The importance of resource management tools
Did you know that resource management has remained the key challenge among project managers for a few consecutive years? Moreover, poor resource management has seen the largest increase since 2018 and is now ranked as the 2nd top challenge, remarks Vince Hines, a Managing Director at Wellingtone. Overlooking the importance of balancing resources, companies have a fuzzy idea about the available assets and end up in a vicious cycle of resource rigidity, not able to discern patterns where the processes could be optimized.
Poor resource management often results in understaffed or overstaffed projects, which in turn causes damage to the bottom line and even makes deals come apart. This is the outcome of the inability to allocate, plan, and level resources properly, often triggered by the lack of tools. Project managers missing the necessary overview of resources can create a negative domino effect for all processes in the company, let alone their projects. How can you build a sustainable company if you don't have resources connected with your tasks/projects?
The benefits of using resource management tools are numerous:
Create a realistic schedule
Forecast capacity
Ensure the best utilization of resources
Distribute the workloads fairly and evenly
Make the best use of available resources
Resolve resource conflicts
Avoid resources staying idle
Know when to hire new employees
This list can go on! Nothing improves the processes and productivity in the company as a well-rounded resource management strategy accompanied by the tools that help to carry it out.
The best resource management tools
The following tools are exceptional from the standpoint of resource and workload management and can make a world of difference to the efficiency of project operations. Now, let's get right to them.
1. Forecast - A Full-Suite Project & Resource Management Software
Forecast is an all-in-one platform that supports you from quote to invoice with a full spectrum of resource management features to plan, allocate, schedule, and monitor resources. The combination of project management functionality with workload management, time tracking, and budget tab makes it a perfect solution for professional services businesses to replace point fragmented tools.
Forecast has been built to cater for both long-term and short-term resource planning. You can allocate resources to tasks or projects and get an overview across a full scope of resource metrics for every team member now and months in advance - their allocations, workloads, automatically calculated utilization rates, and vacations.
A zoom-in and zoom-out functionality gives you the flexibility to view resources from a monthly, weekly, or daily perspective. The level of connectivity is impressive, as you can drill down from the heatmap right into what everyone's working on and see their progress, releasing the pain of back-and-forth processes. Project managers can quickly spot who's overbooked, available, or on vacation to plan future projects, while executives will benefit from company-wide utilization rates and forecasting resource needs.
In Forecast, resources are not only connected to projects. Financial reporting allows you to monitor how resources are affecting the revenue, consuming costs, and contributing to the profitability of your projects. Forecast offers perfect visibility into schedule and cost variance, so you'll know the difference between planned and actuals when the project is underway.
Additionally, what makes Forecast stand out is its intelligent Auto Schedule that assists in project planning and matches resources to tasks automatically, taking into account their skills, availability, and the time it could take them to complete tasks.
2. Runn - Resource Planning & Forecasting Software
Runn is a modern resource management application that provides deep insights into all your staff and allows you to plan resources intelligently. Despite being fairly new on the market, Runn comes with a sleek design and decent opportunities to improve your resource management strategy. You can drill down to the earnings, capacity, and utilization rate of every team member and view the percentage of assigned time and how much is billable or non-billable in a daily, weekly, or monthly view.
With Runn, you can quickly find the right resources by filtering the planner to view just the people in a specific role, team, or with a certain tag. What makes resource planning a lot easier is the ability to view how many hours each person has available on any given day, including time off and leave. A big team calendar gives you the gist of what's going on today, so you can keep tabs on everyone's workload and availability. Runn also comes with variance charts to showcase the difference between your plans and reality.
Pricing starts at $10/per user/ per month, while there's a free unlimited plan for a maximum of 5 users.
3. Paymo - Resource Scheduling Software for Teams
Paymo is a project management tool that besides task management, native time tracking, and invoicing, also comes with robust resource planning and scheduling modules. The tool reunites team capacity, workload, and availability on a visual timeline to help you allocate resources accordingly. Tasks and bookings are in sync, so changes get mapped both ways.
What's worth noticing is the smart scheduling feature. Tentative bookings (called "ghost bookings") are automatically set upon the previous task date ranges. What's left is to specify the number of work hours to convert it into a real one - simple as that. Don't worry if tasks don't have a start and end date though, you can still drop unplanned tasks to a user's schedule.
The remaining hours column will also give you the much needed visibility into your team's capacity. Even at a project level, so you know how many bookable hours are still available. But perhaps what will equally keep you sane is the built-in leave planner, where you can plan holidays and days off without leaving the resource scheduler. You can account for different leave types and know in advance whom to rely upon, something that will help you balance resources much more efficiently.
Pricing starts at $9.95 per user per month. 14-day free trial available.
4. 10,000 ft - People Scheduling by Smartsheet
"At the heart of 10,000 ft is a people schedule. Here you can see who's overbooked, who is available, or who's on vacation." At least that's what the vendor promises, in addition to a variety of standard but well-crafted resource management features. Recently acquired by Smartsheet, 10,000 ft comes with an intelligent resource matching feature, drag and drop functionality, and the ability to create comprehensive reports out of time tracking. It goes a long way to assist project managers in matching the right people to specific tasks, without them losing a detailed overview of everyone's bookings.
If people view suddenly becomes too detailed, there's a heatmap of resource allocations to see the big picture across the company. This is easily one of the best tools for resource management when you're on a rather tight budget. The only drawback is that it doesn't link people's time sheets to the master schedule, making it really difficult to follow the progress on tasks.
Pricing starts at $10/user/month.
5. Scoro - Business Management Software
Scoro is a resource management tool that has a resource planner in a calendar view. It helps to plan daily time and work, indicating everyone's capacity. Whenever you plan to assign tasks, you can drag and drop the task to your schedule following how it affects your work hours. The filters in the Planner make it easy for everyone to choose whose schedule you wish to see.
Scoro offers the ability to filter by projects, activity types, deadlines, and priorities as well. On top of the common features, the tool seeks to simplify the prioritization process. Whenever there's a high priority task, you can trigger off the Domino-mode. This will prioritize work and postpone everything else in the schedule.
Additionally, Scoro's Calendar is a single source of truth for all the events you and your team have planned. It combines tools for booking meeting rooms, cars, equipment, and other resources, whereas you can also link contacts and projects to events. This way, the whole team has an overview of the availability of the resources. Apart from the resource calendar, Scoro provides utilization reports that show remaining unscheduled time and utilization rates for three weeks or a quarter.
Pricing starts at $26 per month.
6. Mavenlink - Enterprise Resource Management Tool
Up next on the list is Mavenlink. Similar to Forecast, Mavenlink provides a complete suite of enterprise tools for project and resource management, covering all resource planning features, such as resource assignment, allocation, or quick editing under one roof. Mavenlink's Master planning was specifically tailored for project managers that want to streamline resource management using a single, easy-to-use, visual interface.
Master Planning gives you the ability to manage allocations for all resources across your organization. You can view workloads and availability across multiple projects at a glance. What's more, it's a great tool for medium-sized companies to forecast resource availability in real time. The main highlight of Mavenlink in the context of resource management is also its resource shaping tool. According to the vendor, "this feature allows users to 'shape' a resource's workweek and to automatically book availability, so that workload is distributed evenly."
Besides resource management functionality, Mavenlink also comes with file sharing, task dependencies, built-in timesheets and powerful reporting that can be customized.
Pricing starts at $19/month.
7. Accelo - A ServOps Solution to Manage Projects, Resources & Emails
Initially developed as an internal tool for solving issues with sales, projects, service and billing, Accelo allows users to manage all client-related activities. The tool is a good fit for smaller teams and organizations that aren't very mature within resource management. After you find the right person for the task, it gives you the ability to put it in their schedule. In Accelo, you can allocate people only to tasks.
Accelo has a resource heatmap with a daily view, so you can tell who's over- or underallocated each day of the week. To know what's causing such resource bottlenecks, you can always go to the project and look for tasks that are causing frictions. In many ways stronger than a spreadsheet, Accelo has work management tools that streamline client service processes in one place. Users love it because of its comprehensive and thoughtful approach to track all comms and the history for each client in one place. In contrast to other tools mentioned in this list, Accelo provides a CRM.
Pricing starts at $39 per month.
8. Tempo Planner - A Resource Management Add-on for Jira
Tempo planner is an add-on for resource planning and capacity reporting that integrates with Jira. It is the preferred tool for planning as it links resources to issues or tasks in Jira.
As the name indicates, the add-on is a true planner, so it's not able to communicate project and task progress in real time as other tools, but if you want to monitor how well you planned your resources, you can do so in the report section. Here you see the capacity planned time relative to the required time.
Tempo Planner can be used in various scenarios, but the most common are when resource managers/directors allocate resources to projects, team leads create plans together with the team members, or team members come up with plans for themselves, such as filling in their vacation time.
9. BigTime - Time & Billing Software to Manage Your Firm's Staff Capacity
BigTime is a cloud-based solution initially built as a time billing and finance software to serve professional services businesses, so they could become better at billing their time. As it evolved into a bigger full-blown solution, resource and project management were added to the stack of financial features. Because BigTime is so finance-oriented, if you allocate a person to a task, you'll always have to add the internal cost and the rate card. This leaves you with a lot of manual tasks, yet good visibility into what each piece of work will cost you.
You can subtotal each allocation and see how it affects the budget on the task level. The focus of resource management is only on a personal level, so BigTime requires that you have a smaller company where you know what role and skills each person has. You can view roles and people at the same time.
Pricing starts at $10 per month.
Great resource management software gets you an overview of who's doing what. The best resource management software ensures that everyone works at their maximum possible capacity without crossing the boundaries of a normal working schedule, providing tidbits and pointers when certain lines are crossed! We hope you'll find the best one soon.
You might like

to read these articles on our blog..
Subscribe to the Forecast Newsletter
Get a monthly roundup of productivity tips & hacks delivered straight to your inbox