How to Write a Project Proposal That Won't Make Clients Backpedal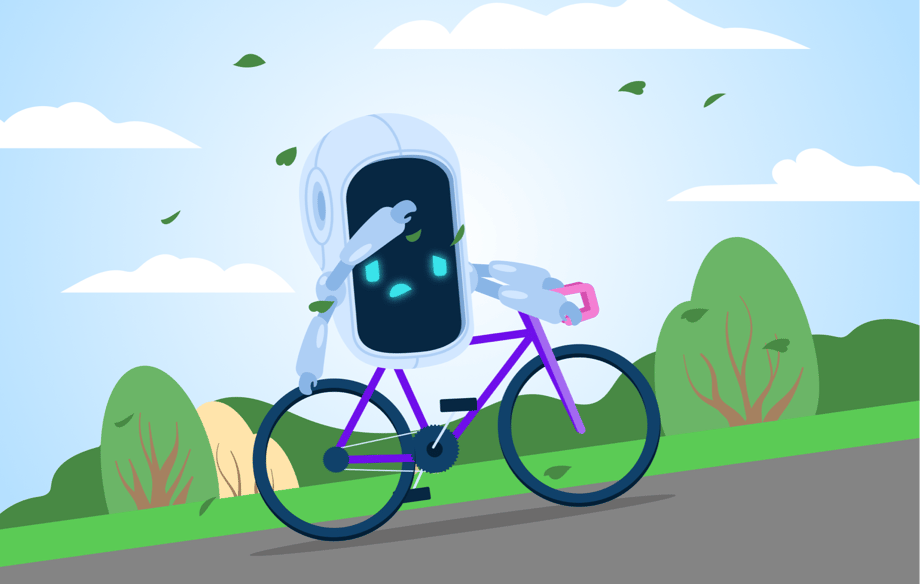 All too often, project proposals are unsuccessful, yet business owners have no idea why. Once and again, people spend considerable time developing the business proposal but leave out important information investors want to see. This is why dissecting the very notion of project proposal writing is crucial at the very beginning of the process.
Simply put, a project proposal is a document that outlines the core value proposition of your project, whether it is internal or external. In many cases, it takes on the role of the document that solidifies potential cooperation between an agency and a client. If you look at it from the side of the agency — it means to show how feasible and profitable the project will be for the team that will execute it. As for the client, a project proposal shows them what value they will get by launching the project as well as what objectives and requirements drive it.
Since a project proposal kicks off a professional relationship between you and your client, it's absolutely vital that you get it right the first time around. Ultimately, the aim of your project proposal is to sell the project and help the client see how their business will benefit from it. In this guide, we'll explore what makes or breaks a project proposal and provide tips on how to write one.
Why a project proposal is important
A project proposal has many roles to play in the project initiation phase. For starters, the very definition of a project proposal asks for it to bring some structure into the process. This is why you will generally build this document around a set of standard pillars like title, objectives, requirements, a description of your solution, as well as the start and end dates. However, considering that one of the main goals of the project proposal is about winning new clients and securing funding or relevant resources for the initiative, it also needs to make a convincing business case for the project. Finally, the proposal means to help all team members align their project priorities and bring more visibility into your hiring and budget adjustment needs.
Here is a more granular look at what you can achieve by putting project proposal writing on your agenda.
Increase the viability of your project
Reduce the chance of further misalignment
Establish a solid project roadmap and clear requirements
Enhance organizational growth
Get your project and growth budgets approved
Increase your credibility in the face of stakeholders and form relevant alliances
Get started with your project initiation document pack
The challenges in writing a project proposal
When you decide to write a project proposal, there will be a few pitfalls for you to avoid if you want to set your project for smooth sailing from the very beginning of the journey. Let's take a look at some of the things you need to keep at the back of your mind at all times.


Creating a customized proposal
People always want to see something they haven't seen before, more so if it comes to the potential initiative they might need to invest money in. Besides, it is not just about amusing the public — a one-size-fits-all project proposal isn't a good idea for the simple reason that even internal projects are different, let alone the projects coming from potential external partners. In other words, even if you have a project proposal template to stick to at the beginning of your planning, be sure to customize it to the needs and expectations of your client as much as possible.


Defining a project proposal budget
For the project pitch to land well, one of the key points of your project proposal should be the price tag. For a moment there, think about this as if it were a job recruitment process. There are several candidates competing for the same position and the company chooses the one who makes the best match in terms of what they can offer and what they ask for in return. In like manner, the client will be looking at several project proposals at the same time and will settle for the one that makes the best fit with their business needs and capabilities. For your project price tag to be competitive, it is crucial that you do market research, get an idea of what cost policies other companies adopt, and find the golden middle between what would be your and the client's best-case scenario.


Excluding irrelevant information
Project proposal introduction is one of the primary phases in your cooperation with the client. Same as with Maslow's hierarchy of needs, you should first think about the very basic things the client might want to consider before funding their project. Trying walking a mile in their shoes and discarding all the project information that might be too detailed at that stage. After all, bombarding your potential partner with information that has no relevance is not the type of self-recommendation you want to make. Interestingly, some companies have their own Request for Proposal templates, also known as RFPs, which might give you a clear outline of the information you should provide when considering what your project proposal should include.
The key elements of a winning project proposal
As mentioned before, your project proposal components will vary here and there, but here are the things you need to think through in advance to be well-prepared in case the potential client starts asking confrontational questions.
What problem are you trying to solve or sell and how will it benefit your client's business?
Who do you plan to involve in your project; do you have enough experts as is or are you looking at a new round of hiring?
What are your deliverables?
What budget do you need to set the project in motion and, most importantly, get it to the finish line?
How much time do you need to check off all the deliverables and what will you do to make sure the project sticks to initial deadlines?
What risks do you see on the horizon and how do you plan to tackle them?
One of the main things to remember about the project proposal document is that it has to be short and sweet — discussing all the essentials without using flowery language or memoir-like formats. Ideally, it should take 1-2 pages, depending on how big your project is going to be.
To give you a better idea of the topics you need to follow, here is a detailed project proposal example, inspired by the PMI's piece on how to sell a project.
Project title — come up with a short descriptive title or a code name that can be easily associated with the project.
Background — outline the issue in focus or the opportunity that inspired the project.
Objective — name the ultimate goal the project sets out to achieve.
High-level scope — name the milestones that will make the project without getting into too much detail.
Benefits — point at the numbers like the potential revenue and discuss non-monetary perks like company growth, public relations improvement, etc.
Prediction — identify your worst case, best case, and most likely scenarios on how the project will unravel.
Feasibility — give an indication of how realistic the project is and try to outline potential risks.
No project — along with the benefits your initiative carries, explain what will happen if the client doesn't launch the project.
Effort hours, Budget, and Schedule — mention how many expert hours will need to be invested in the project, how much it will cost the client, and how long it will take. e.g. 300-1000 effort hours, $40k - $300k, 4-10 months.
How to write a proposal for a project
Now that you have a solid understanding of what a project proposal entails and what key elements you will need to discuss there, it is time to roll up your sleeves and get to the actual writing.
You always hear: "Don't judge a book by its cover." But the truth is, that's what people always do and that's what the decision-makers will do when they pick up your project proposal. Unless it hooks them from the very first sentences, it's going to land right in the waste paper bin. This is why it is paramount to start your proposal by highlighting a problem or a pain point and giving an opportunity to solve it.
Next, focus on your vision. Show how the project aligns with the company's organizational strategies and fits with what the company is already doing. The decision-makers need to understand that what you are offering is a growth opportunity they can't afford to miss.
Usually, your project proposal layout will gradually go from vision to measurable benefits. While vision gives a general indication of the way your project aligns with what the company strives to achieve, your benefits section should get more detailed on the actual wins the company will get to celebrate upon successful project completion.
As you continue decomposing your project proposal structure, you will get to deliverables. Here you need to explain what will be delivered and how you will deliver it. For example, if you promise to build a system or software for your client, those are going to be your deliverables.
For you and your client to be able to easily evaluate project performance, later on, make sure to develop a set of SMART success criteria. This means that your project proposal goals should be specific, measurable, attainable, realistic, and time-bound and once your project reaches what you defined as "success", everyone will know that you delivered what was promised.
In one of the final project proposal parts, write about the how and when. That is, talk about the approach you want to use, like Waterfall or Agile, and don't forget to list your deadlines. Finally, saving the best for last, present your expected project budget.
For you to easily structure the project proposal and group all the elements in it, here are some key parts you can use and shuffle when creating your customized document:
Executive summary. This is where you mention your project problem, vision, benefits, and deliverables. This is also the part that needs to hook the decision-makers and give them a general overview of the problem you want to solve and the way you plan to solve it.
History. This part is more relevant if you are creating a proposal to initiate a new internal project or extend an existing external project. Try referring to previous success cases that relate to this project to explain why launching it is a good idea.
Requirements. Outline the resources, materials, and items you will need to complete the project. For instance, how many people will you need to work on the project? What budget are you looking at?
Solution. Define your approach, plan, and success criteria to show decision-makers how you are going to get the project done.
Authorization. Mention who you want to act as the key player in this project. Who is going to have a say in the project?
Appendix. Finish off with any additional information that can make a difference about the project proposal.
Project proposal writing tips
Polish the flow of your project proposal for it to be an easy read; aim at answering all potential questions right away and leave no stone unturned.
Make sure all the deliverables align with the problem the project sets out to solve.
Answer questions both on the strategic and the operational levels. Be sure to structure the document in such a way that it goes from the top to the bottom, from general ideas to specifics like budget or deadlines.
Use relevant software features like Baseline to plan out your project proposal contents or fixed price projects top to bottom.
Inspect your project proposal sample to see if there are any weaknesses or blind spots you could have missed.
Writing up your project proposal can feel like a daunting and confusing task considering how many ways there are to get there. But this variety of options is not necessarily a bad thing. On the contrary, once you are done with the project proposal research, you will see many possible roads to take on the way towards a winning project proposal. In any case, advanced technology is always there to make this process as simple as it can get. If you want to see how Forecast can help you easily build a project proposal and get your project funded, start a free trial today.
You might like

to read these articles on our blog..
Subscribe to the Forecast Newsletter
Get a monthly roundup of productivity tips & hacks delivered straight to your inbox