The Best Professional Services Automation Tools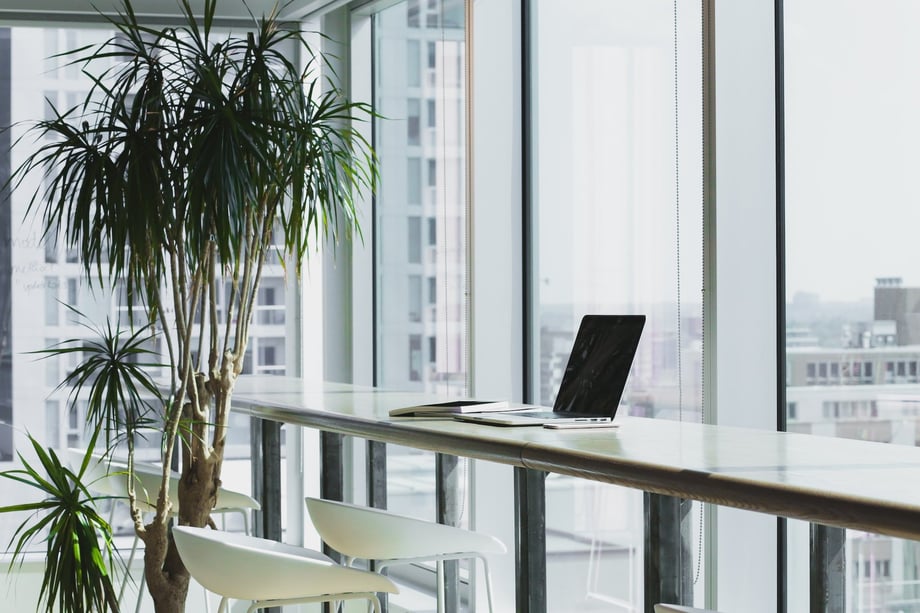 The decisions you make have the power to skyrocket your business to new heights or leave it dead in the water. So, how can you ensure you make the right decisions every time?
With an intelligent and comprehensive professional services automation tool, you can make more informed decisions about your business's future. From determining the right time to hire to understanding the long-term impact of new projects, PSA tools provide you with everything you need to empower smarter decision-making at every level of the business.
But what are PSA tools, how do they work, and which is the right option for your business?
What are professional services automation tools?
Professional services automation (PSA) tools encompass a suite of applications that support companies and professional services teams to connect and streamline their core business processes. This can include project, workflow, resource, and financial management.
Businesses that use PSA tools typically provide professional services, including consulting firms, law firms, IT providers, and agencies.
Professional services automation vs. project management
You may be wondering, what's the difference between project management tools and professional services automation software? These two concepts are similar in that they help businesses streamline their operations and processes with a focus on efficiency. However, PSA tools offer more complex solutions.
Whereas PM tools are designed to help project managers plan and track tasks related to individual projects, PSA tools cover a wider range of business functions. This may include project management but can also extend to resource management, billing and invoicing, CRM, business intelligence, and more. This suite of tools helps business teams optimize processes and make informed decisions.
Why use professional services automation tools
The right full-scale PSA tool will transform your business operations and provide dozens of benefits. Let's look at the top 5 benefits of PSA tools.
Reduce time spent on administrative tasks. Automation means repetitive tasks such as project planning and financial reporting can run in the background while employees focus on solving more complex challenges.
Improved project predictability. With data collected on hundreds of projects, you can make more accurate predictions for the future.
Increased project margins. To make informed decisions, you need vital data on everything, from which activities consistently generate the most profit to what factors influence employee productivity.
Full data visibility. Automated data collection and reporting ensure you have access to up-to-date and accurate information across all levels of your business.
Satisfied consumers. Connect customers to your processes and promptly improve your relationships by addressing their concerns.
What to look for in professional services automation tools
There are dozens of PSA tools on the market, all of which promise to 10x your profit each year. Many will offer similar features, but not all these tools suit your business.
Before reviewing the best tools available, it's important to consider factors such as effectiveness, usability, and alignment with your teams' current ways of working. This will smooth over the adoption process and go a long way to ensuring your team is satisfied with their new tool.
Here is our checklist of qualitative features to look for in a PSA tool:
Cloud-based to support scalability, agility, and security
Project management capabilities that gather relevant information in one place
Resource planning and management to improve productivity
Integrations to share information between tools
Contract management to store essential customer information
Financial management and revenue recognition
Time and expense management
Analytics and reporting to facilitate learning and future planning
In-app communication that streamlines collaboration
Customer lifecycle management to keep all relevant information in one place
Client access to keep all stakeholders informed
In terms of non-negotiable features, here's what good PSA software should provide:
Work automation: Work automation features reduce time spent on administrative tasks, such as manual project planning, resource allocation, and financial report generation.
Up-to-the-minute project progress: Improve project transparency by generating an overview of project status, resource utilization, and customer-related insights.
Cohesive project management: A core benefit of PSA software is that you can see everything related to your projects and business processes in one place, providing a single source of truth. This will help you review how new opportunities affect ongoing and planned projects, allowing you to make smarter decisions.
Works with any methodology: Whether you work within Waterfall or Agile, your PSA should support your methodology's best practices with appropriate tools.
Resource and time management: Identify problems and bottlenecks ahead of time and adjust workloads as necessary with timesheets, relevant reports, and task allocation.
Team collaboration: Collaboration is king, so provide team members with the tools that facilitate knowledge sharing, self-organization, and an understanding of task dependencies.
Finance & billing capabilities: See at one glance where you're burning, which projects generate the most revenue, and what each role is costing the business.
Business intelligence: Allow business teams to put data into perspective, connect all the dots, and provide executives with the information needed to plan for the future.
Best professional services automation tools
Ready to find the right professional services automation software for your business? Discover your options.
Forecast's goal is to help businesses do their best work every time. This means reducing time spent on non-billable work such as project planning, resource allocation, and filling timesheets so valuable resources can be better utilized.
Forecast supports efficiency with AI-powered assistance, automatically calculating utilization on a company-wide level, providing insights on under and over-allocation, and allowing you to make adjustments. Easy-to-use planning tools help you look months into the future, identifying potential bottlenecks and informing hiring decisions in advance.
Reports and dashboards provide up-to-the-minute numbers on what activities drive revenue and what is sinking the ship. Plus, you can learn from what has and hasn't worked in the past and easily identify opportunities to capitalize on.
Features: AI-powered assistance, Workload management, Time tracking & resource allocation, To-do lists, Budget tracking, Insights & forecast, Project plans, Comments, Invoice creation & accounting integrations, Gantt charts, kanban boards, and more
Price: Starting at $29 per seat per month with a minimum of 10 seats
BigTime is for small to medium-sized accounting and consulting firms. This app offers real-time insights that guide professional services teams from first contact with prospects to future growth.


Features: Time tracking, billing and invoicing, resource management, project management, workflows, reporting and analytics, and integrations
Price: Starts at $10 per user per month when billed annually, with a minimum of 5 users
AbacusNext is the PSA tool for legal and accounting firms and is all about efficiency. This tool offers task automation and uses technology to streamline practice management and wow clients.
Features: Legal practice management, accounting practice management, online payment processing, document automation and management, and cloud hosting
Price: Contact the sales team for a product recommendation and quote
FinancialForce is an app native to Salesforce, keeping projects on time, customers happy, and reports up to date with visibility into your business across sales, services, and finance.
Features: Resource management, sales engagement, project management, financials, time & expenses, and forecasting
Price: Contact the sales team for a quote
Ticketed as the 'world's first self-driving PSA software,' Polaris is built to help professional service organizations uncover opportunities to drive revenue and profits by collecting real-time data.
Features: ZeroTime™ for time tracking, MissionControl for insights, SmartBudget for revenue optimization, client management, practice management, project management, and integrations
Price: Starts at $29/mo for access to Replicon's PSA suite
Designed for agencies, consultancies, and professional service firms, Scoro is an end-to-end work management solution that aims to simplify processes and financial management. This software reveals how resources are used and what they're worth.
Features: Time management, project management, sales & CRM, finances, reporting & dashboards, and integrations.
Price: Essential plan begins at $26 per user/month, with a minimum of 5 users
Ruddr is designed to be incredibly simple and intuitive. It's a good first step for professional service teams looking to trial a PSA tool, supporting time tracking, invoicing, and KPI monitoring.


Features: Resource management, time and expense tracking, project management, dashboards, invoicing, reporting, and Slack integration.
Price: The Team plan is $10 per user/ month when billed annually and free access for non-billable team members
BQE is the PSA tool designed for architects and engineers. A niche product, this app uses automation and intuitive tools to help firms make better decisions, increase project revenue, and improve project outcomes.


Features: Project management, reporting & analytics, payment processing, billing & invoicing, a mobile app, time and expense tracking, and integrations.
Price: Contact the sales team for a quote
Klient PSA is native to Salesforce and is designed for PS teams within SaaS organizations. Klient provides everything professional services organizations need to manage their projects, from quote generation to reports.
Features: Forecasting and estimates, project management, resource management, time and execution, customer experience, billing, and invoicing
Price: $49 per user per month when billed annually, plus $5 per user per month for client access
An end-to-end cloud-based platform, Accelo supports PS teams in managing their client work delivery. This app empowers leaders to make better decisions and helps teams work together more effectively by centralizing client communication, streamlining workflows, and providing up-to-date analytics.
Features: Task and activity management, dashboards, project planning via templates and project maps, time and expense tracking, and scheduling
Price: Starting at $25 per product per user per month when billed annually, with a minimum of 5 users
Final thoughts
Finding the right PSA tool for your business or professional services team means understanding your challenges and the features you'll benefit from most. Book a demo with Forecast to discover how you can successfully overhaul your processes and gain actionable insights that drive revenue.
Subscribe to the Forecast Newsletter
Get a monthly roundup of productivity tips & hacks delivered straight to your inbox