Nonprofit organizations and charities shine serving people in need. But how about the charity itself? Who helps them thrive, rally around quickly, and use their resources efficiently in the middle of a crisis? In Red Cross' case, there's the 510 Team, the data and digital initiative of the Netherlands Red Cross that assists with artificial intelligence and big data.

In general, for Red Cross, no two days are ever the same. The need to mobilize volunteers changes at lightning speed. The pandemic, for example, meant shifting priorities for Red Cross National Societies and the necessity to build more digital capacity. That's why the 510 Team pulled off to build up products that could assist National Societies in their response strategies.

To support the global recovery and the Netherlands Red Cross in particular, Forecast gave away free accounts required to help with all their initiatives to cope and navigate the pandemic internationally.

We asked Jonath Lijftogt, a Volunteer Coordinator in the 510 Team, playing a huge role in aligning their COVID-19 national response efforts, what it was like to keep their heads above water and how Forecast has helped.
The story of the 510 Team in a nutshell
Established in 2016, the 510 Team's goal has always been to improve the speed, quality, and cost-effectiveness of humanitarian aid by using data and digital products. In fact, the name refers to 510 million square kilometers that cover the surface area of the earth, which equals the scope of their work.

After witnessing and providing the first emergency support to one of the biggest floods of the decade in the southern part of Malawi, Maarten van der Veen, the Strategic Lead and the founder of the 510 Team, realized how difficult it actually is to make decisions with imperfect information and under a lot of time pressure.

"As Red Cross always aims to help the most vulnerable - people that need help the most, we have to decide who that is and where they are," explains Jonath. "Maarten's goal was to make that process easier and better, both for the aid workers and for the people in need of the support. That's how the 510 Team came to being, focusing on natural disasters first and branching out over the years to work on other initiatives, such as epidemic risk assessment, deforestation, landslides, or even supporting undocumented migrants."

Now the 510 Team has grown to 25 staff members, 20 graduate students, and up to 85 volunteers who support any of the 191 Red Cross National Societies around the world helping people affected before, during, and after a disaster or crisis.
Coordinating volunteers
As versatile as it could possibly get, Jonath's role has been crucial in organizing volunteer's line of duty. At first, she was mostly coordinating all of the things that needed to be done with the volunteers - onboarding them the work, briefing them on the work that needed to be done, and just being their central point of contact.

"One of the biggest challenges was that we had different components in different systems that didn't speak to each other," Jonath recalls. "We used certain tools to plan our work, but then we used another tool to actually write our time. As our work is project-based, every project has a budget, and every budget comes from a donor. We all have to write our time really, really carefully, so we register every 30 minutes that we spend on a certain task that is part of a certain project to make sure the invoice at the end of the month goes to the right donor."

"So if all of the staff writes half an hour here and there, it's really important that everything is structured and comes together in an overview, to avoid spending a lot of time on collecting the data and invoicing the donor. Even though that is not a type of work that I have done personally, I am and was someone that constantly logs the time and plans work."

So the 510 Team set out to find a solution that would cater to their needs and operations, discovered Forecast, and loved it as it was designed in a way that could support their project management processes end-to-end.

"If you look at our previous setup when there was different information in different places," says Jonath, "it wasn't a very smooth process and we were noticing that people were late with registering their time. I think that was mainly not because they didn't want to do it, but because they were struggling to figure out where to put it and how it worked. Mainly, it was difficult to make sense of the different systems. Forecast has made that a lot easier. Now, both the planning and time registration parts are in one place. So we plan our work and write our time on the tasks that we create in Forecast."
Leading COVID-19 National Response
At all times, the 510 Team has plenty to do. The pandemic brought its share of responsibilities into the bargain. The size and scope of the National Societies' response to COVID-19 and the communities affected was huge in 2020.

"There was a lot coming at us, starting mid-March last year, so the whole team was dedicated to the COVID response," says Jonath. "For the first few months, we were supporting the Netherlands Red Cross. At the beginning of May, part of the team moved back to a more international work context, and we started supporting Red Cross National Societies across the world in their COVID response."

"What was really great about being able to use Forecast in our COVID National Response is that we could use it with an unlimited number of accounts," Jonath happily says. "And that has proven to be really, really helpful. I am able to add new volunteers who agreed to help out on a weekly basis. We've been working with around 60 people in Forecast just for the COVID-19 national response, and it has been super useful. Not only was I able to add and assign volunteers to tasks, but I could also see who was working on what without opening every task and having to really dive into every single element."

The COVID-19 Risk Index tool, among other tools, has been built to assist National Societies in their emergency preparedness and response. The 510 Team has also played a proactive role in enhancing digital communication capabilities and providing online training support to those on the frontlines.
Facilitating communication and improving coordination
Having everything in one place has not only elevated transparency for the management team at 510, but also improved everyone's efficiency.

"We were able to add some of our colleagues from the information management team for them to also be able to have that quick overview and answer a few questions like, what were the people from 510 working on, and who do I reach out to when I have a question about a particular task. I was the main contact person, of course, but they weren't dependent on me for that information being able to see it themselves," explained Jonath.

Jonath also likes the Scoping functionality in the platform which helps the team break bigger projects into smaller, more manageable parts.

"What has been really great about the way we use Forecast, is that we create more complex projects with overarching themes for requests," she says. For example, within the bigger theme of vulnerability and capacity analysis, Jonath made milestones to illustrate where certain requests were coming from.

So there was a milestone for district requests with all of the tasks underneath, and then there were different milestones for the different types of interventions from the main office, such as the support to the healthcare sector, food program, psychological support, etc. What she liked is that she was able to see a face and a person on every task, so "it was really easy to spot who was working on what and which tasks still needed to be assigned."

It was music to our ears to hear that the 510 Team uses Forecast as a 'central location' and brings it up every single day to stay on top of progress and priorities. The platform has also straightened out a lot of processes when new projects and tasks come in.

"I think without Forecast, we would have ended up in a situation like I described earlier, without one central location to go back to, update, and use as a starting point to make quick decisions. When a new request is coming in, we're able to put it in a place where it belongs, simply because we can see who has worked on something similar before. We're able to discern whether it makes sense to assign that person to this work again or spot who wasn't assigned to any of the tasks. There are so many really quick steps in a thought process to end up with a clearly described task and a person who can do the work. It would have taken so much more time if we were to use different systems. I think it definitely helped me be more successful in my role. Actually, not just me, we started coordinating better as a team."

"Now we have daily stand-ups in the morning where Forecast is one of the key sources to turn to and discuss the progress and priorities," continues Jonath. "It has helped us create a workflow with different steps tailored to our needs. Because in reality, especially in the beginning, requests for support came in through multiple people. Then again, you need a central location to be able to put it in - for everything to come together. Otherwise, you're going to go off-track."

On the final note, Jonath says that she logs in to Forecast regularly during the day just to see what is coming up. She can start thinking about who might be able to work on different tasks, and then once the information is added, and the task is moved to to-do, the team is ready to kick off.

"In that sense, Forecast really eliminated the need for a lot of one-on-ones and status updates. The fact that it was one central location where everything came together, and where everyone could be part of the speed it allowed us to have, improved our process."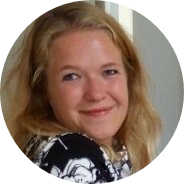 Jonath Lijftogt
Volunteer Coordinator