What Does Every New Director of Operations Need to Be Aware of?
Operations are at the heart of the business, so becoming a first-time Director of Operations (DoO) is a project in itself. You'll lead the strategic cornerstone for the whole organization and – hopefully – the successful culmination of years of company growth.

On the one hand, it's an opportunity to solidify the team's effectiveness and efficiency. On the other hand, it's only natural that you will hit some bumps along the way as processes need restructuring, cultural shifts occur, and new business models are established.

No matter what area you fall under, if you have a DoO position, there is a lot to learn from others. In fact, those who are new to the Director of Operations role typically start in a less-than-ideal state. So we prepared this guide with critical mistakes, challenges, tips, and recommendations to help you succeed in your new role.
What does a Director of Operations do?
While the title has taken on a more formal connotation in recent years, the duties of the Director of Operations still vary. One thing is clear, though: Whether they're called VP of operations, Director of Operations, or COO, these executives have probably been kept awake at night by the same questions:
How profitable is the business?
Are processes carried out as intended?
Is the company scaling efficiently and sustainably?
The DoO is not merely responsible for operations, and the laundry list of things they are supposed to oversee crosses between the operational with very tactical items (resources, processes, delivery, etc.) as well as strategic aspects (profitability, resilience, growth). In other words, a Director of Operations is the jack of all trades within the company, in a positive sense.
As a first-time Director of Operations, your role is not only to keep the company profitable but also to work with the CEO to build an efficient – and sustainable – business model. That means you'll be developing long-term operational strategies for where the organization is going, who will work there, and how to make things click.
Common mistakes Directors of Operations make
Andy Mills, Director of Operations in the United Kingdom, has given us an overview of the most common challenges the operations leaders face when they join the company or are promoted internally.
Before we jump to the mistakes, let's take a step back to see how Andy defines the role. According to Andy, "a Director of Operations is a pivotal role that sits at the heart of a business providing and receiving services from and to all other departments as well as maintaining a keen focus on external clients." To enable these services, he believes, there are several challenges the DoOs face in the role. Namely, in getting to know the business, in understanding the needs of the key stakeholders, and in carrying out processes. Let's dive into each of these.


Lacking knowledge about the business
While some DoOs get into their roles with a basic understanding of how the business and its departments operate, some have to play catch-up. The Director of Operations will have to understand where the company is currently, what they do, and how they do it.
"When joining a new company or even when being promoted internally," explains Andy, "it is vital the DoO takes an appropriate amount of time to understand the company, the existing processes, the department's P&L, the budgets, the links to other departments and of course, its stakeholders. With the excitement of a new role and the will to "hit the ground running," it is an easy mistake to overlook this which will lead to issues later in your tenure."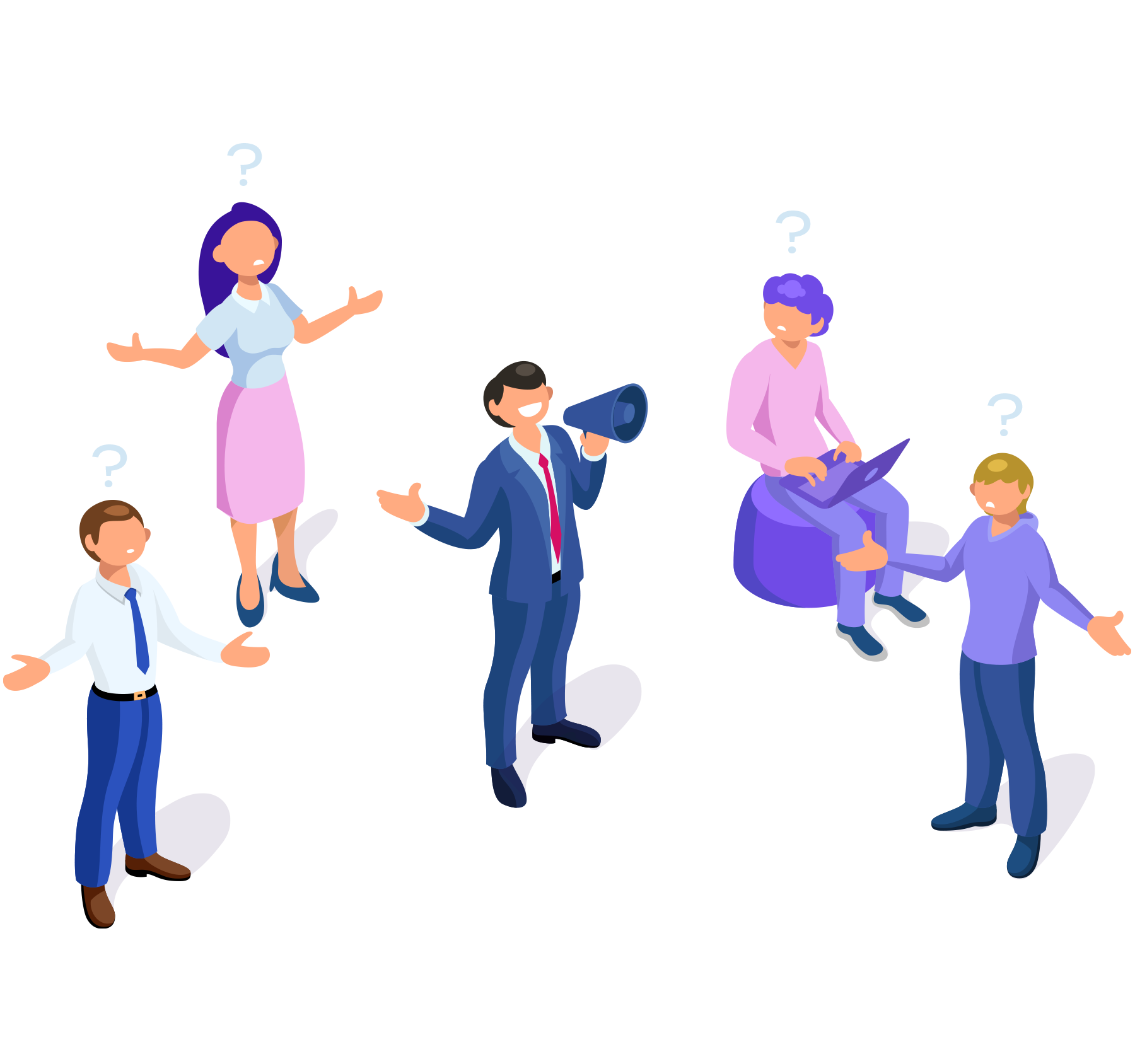 Not knowing who the key stakeholders are
It's equally important to mention that every Director of Operations must have a strong understanding of those who are most likely to influence the company's decisions. "Failure to understand who the key stakeholders are, who the decisions makers are on the Board as well within the Senior Leadership team, and how to work with those individuals effectively," shares Andy, "limits the impact a DoO can make on a business particularly, when attempting to contribute to the corporate strategy or implement new policies and procedures."


Failing to understand the processes
"There is a saying that if something is not broken, then do not fix it," continues Andy. "The question is, do we know it needs fixing? It is likely that there will be several well-established processes within Operations and within products and services. However, are those processes carried out as they were intended, are they fit for purpose for today's needs, or have workarounds been added to compensate for something that is operationally broken?"
"The DoO will need to work with their team to analyze these processes to identify these permanent additions as they can create overly complex and inefficient processes adding to unnecessary cost. The end-users and customers will notice impacts to quality and performance, which need to be addressed and ideally, before they notice!"
Key things for succeeding in the role of Director of Operations
Many first-time Directors of Operations are called into this role at short notice or are simply promoted from within. Nobody likes being unprepared for something as important as their job title implies, but with our list of must-haves below, you'll be primed for your new job a lot quicker.


1. An investigative and inquisitive mind
Being a Director of Operations also means that you have to understand what everyone does in a functional team, how they do their job, and how they interface with others around them. Understanding these aspects is crucial to understanding how each department works with the other. There can be a lot of politics involved so don't overlook this factor when evaluating whether you want this position or not. The main advice that every Director of Operations wishes he knew before becoming one is to have an investigative and inquisitive mind while enabling a global mindset approach for the entire organization.
The ability to consider all angles that affect your organization's success should be your go-to mindset. This mindset can help aid in strategic planning and your long-term vision for the organization while also narrowing down some of the major issues that are causing problems within your organization. A curious mind will help you notice 'little fires' and put them out once they appear.
2. An understanding of the entire value chain
To work effectively, the Director of Operations must understand everything from employee relations to delivery. Successful DoOs have a sophisticated understanding of how systems fit together and are able to maintain strong focus on core values while also staying open to change. They understand the connections between people, business processes, and technology and are able to communicate across each of these areas.
This role is challenging as you are the bridge between various functional teams across the value chain. This includes marketing, sales, and selling to the end customers. You need to have an understanding of your industries and business to figure out how to do that.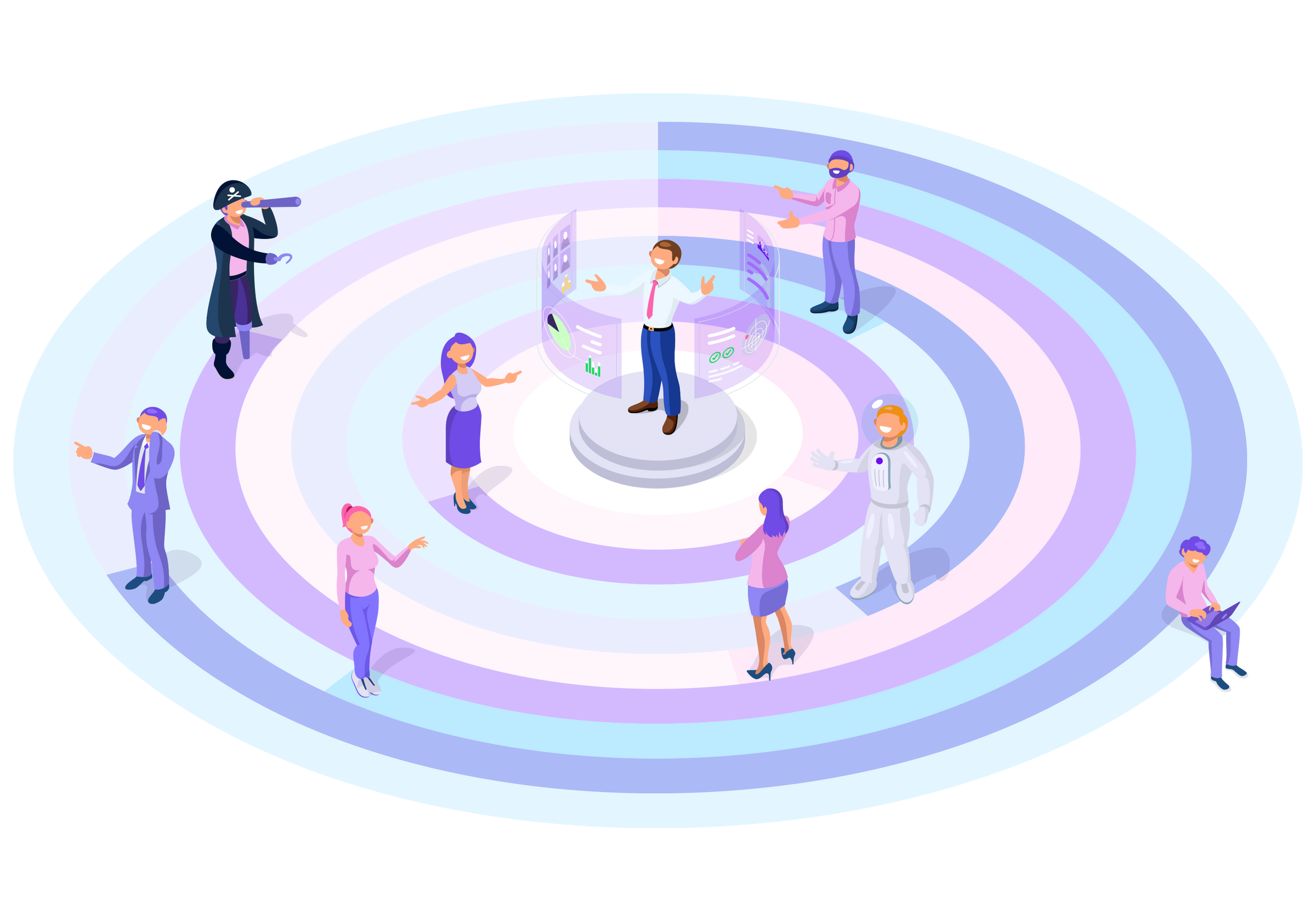 3. The ability to get in the trenches with the team

For any Director of Operations, regardless of the industry, a successful first quarter starts with helping the team with their day-to-day duties from day one, so be prepared to wear many hats and be able to fill many roles!

"To be an effective operations director," says Elizabeth Toumajian, Operations Director & Manager in the US, "you need to be willing to do any task – no matter how big or how small. I have always been a leader who places a high value on her team and I go to great lengths to show them they are valued!"

"It may not be crucial that the director has come from a specific industry," explains Elizabeth, "but rather that they are willing to do the little jobs like doing intake paperwork with a customer, cleaning up a mess or spill (janitorial duties), fixing a printer or copy machine. And then, on the other end, this same person might be overseeing projects, doing payroll, handling HR issues, or doing budgeting. I think in order to set the right energy at the business, the leader needs to lead by example. I won't ask an employee of mine to do something that I haven't already done myself."
4. Exceptional communication skills
It goes without saying that Directors of Operations won't be able to succeed in their roles without being master communicators. Being a successful Director of Operations requires you to communicate with many different people for the sake of different business objectives. For example, you may need to rally employees together, foster stronger integration between two teams, or simply encourage your colleagues to adopt new processes.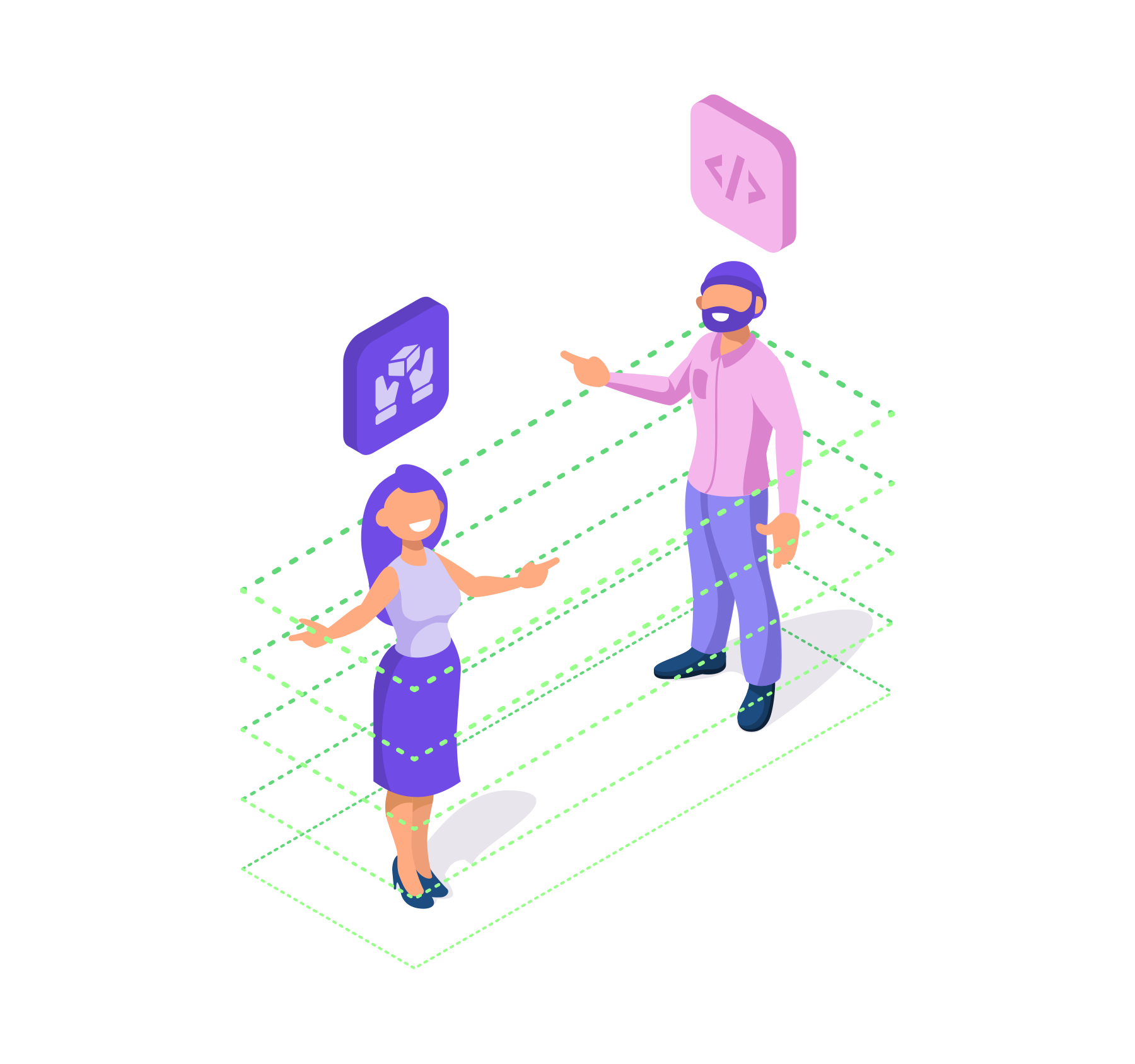 In each case, your work will be severely hampered if you are not good at communicating. However, being a good communicator isn't enough in this role – because there is also a lot of paperwork involved; from issuing reports to regular communication with leadership. It is essential that you get used to communicating effectively in writing as well as in person. Getting your message across in the best way possible can take years of practice, but it should be one of the top priorities on your list.


5. Laser focus on eliminating admin work
One of the goals of hiring a Director of Operations is to make sure that the organization runs efficiently. Admin work is often a silent killer of efficiency, and if you don't chase it, it can easily chip away from your margins. The admin work itself is not the problem; it is something that needs to be done. Rather, it's how companies get bogged down into ways of doing things that are inefficient.
Take a consulting firm as an example. A lot of time goes to waste simply because too much of the administrative clerical work is sitting on your employees' desks. Steve Glaveski, former EY consultant recalls "countless six-figure earning colleagues painstakingly laboring over perfecting Powerpoint proposals for days, if not weeks, only for the prospective engagement to go to a competitor" and "auditors carrying folders of client receipts and bank statements everywhere; automation tools not so much."
As your team grows along with the business, it is inevitable that the daily tasks can become more monotonous. Whether it is creating timesheets, dealing with petty cash issues, traveling for client visits because you can't afford to keep an on-site presence in different locations, or even chasing approval for an expense report – these are tasks that don't help you grow your revenue.
In order to keep your operations running smoothly and efficiently, you need to be sure to pay attention to the projects and tasks that are adding value and eliminate the ones that aren't.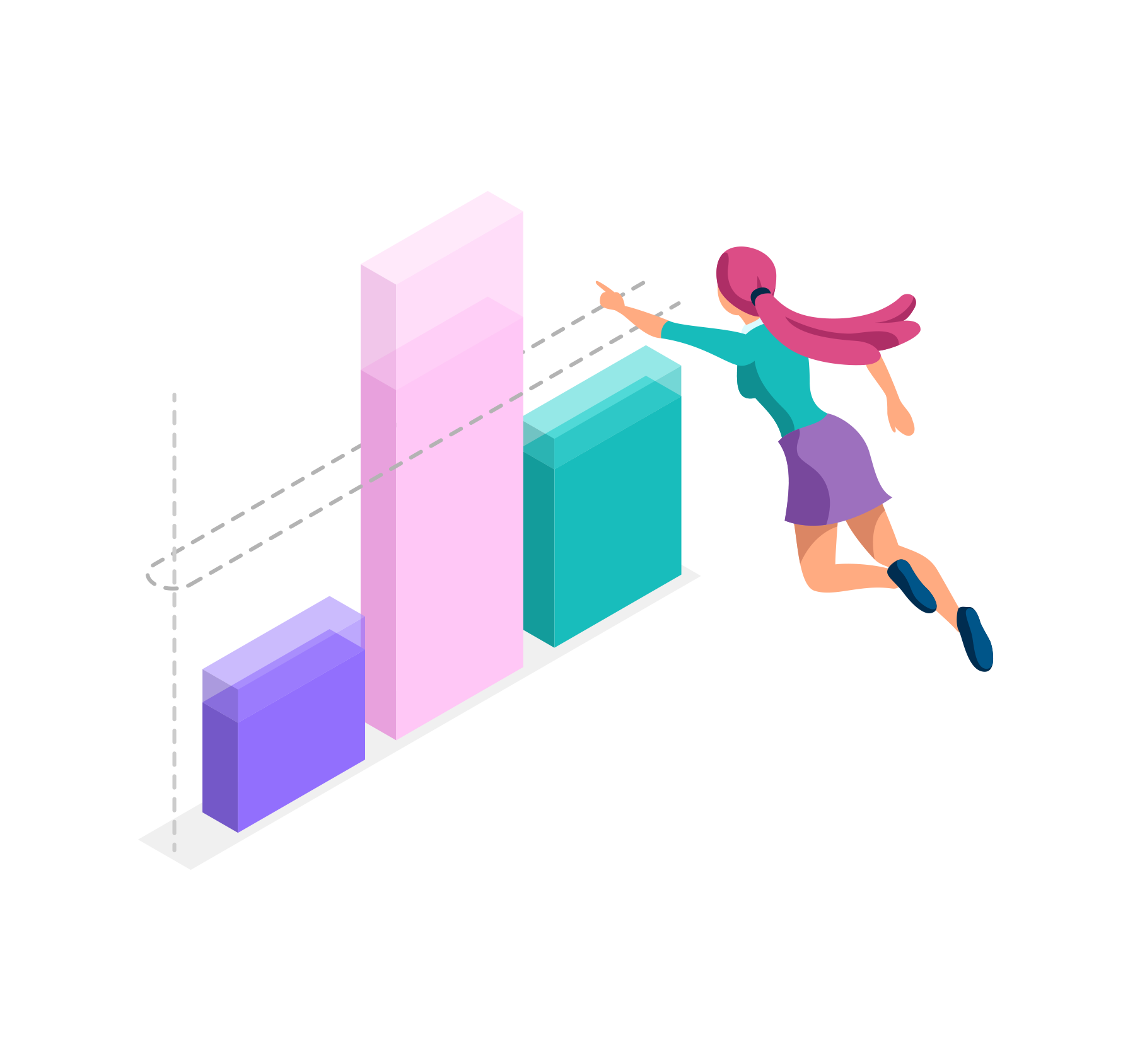 6. One central location for managing project operations
Successful Directors of Operations always have one thing in common – they know how to visualize the health and performance of the company in an instant. This can only be achieved with a single location where you can keep tabs on everything that's happening. You don't need to upgrade a lot of tools to accomplish this feat – just one place you go for information about every aspect of the business.
More and more Directors of Operations are leveraging professional services automation software that unites projects, resources, and budgets in one complete suite and cuts on admin work. This way, they don't have to flit from tool to tool to get an understanding of where the business is currently standing. Here's why you need professional services automation and how everyone in your organization can benefit from it.
Quick tips to kickstart the Director of Operations job
Obviously, the above is important to understand what operations are all about. But a million-dollar question remains: Where do you even start? Where do you spend your energy first? Here are two scenarios.


If the organization is in chaos…
Sometimes Directors of Operations are hired to bring the company from chaos to calm. They've had their wake-up calls and are now looking for someone who could make a better lead on processes and efficiency. Back in the days, Charlotte Collier, Head of Operations at Finally Agency, was asked to do exactly that.
"There were three things that worked for us from an operations perspective, says Charlotte. "First, narrowing down our focus on a smaller list of areas that we do well played an instrumental part in improving our operations. If you really focus on what you do well as a company and work backward from it, you're going to succeed in no time."
Starting as a Director of Operations can be overwhelming, believes Charlotte, so not trying to improve all of the work people do at the same time was part of Finally's strategy. The other two things followed: 1) getting clear data and reporting and 2) setting goals they could work towards.
You'll be involved with the day-to-day grind of running your organization, so having enough perspective to see the whole picture is essential. Learn more in the webinar From Chaos to Calm here.
"When you've got focus, you've got efficiency," added Steve Howard, Finally's CEO. "Working out our direction and focusing on our core positioning first helped us to figure out where to put our energy and what steps to take."
This approach is similar to the mantra that Matt Nelson, Head of Operations at Holition advises every new Director of Operations to follow. "Always start simple," suggests Matt, "and follow your own course. It may sound ridiculous but think back to the last time you did an A/B test. Testing one small thing at a time is always recommended to understand what worked and what didn't work eventually."


If you don't know where to start...
We asked Dr. Taoufik Samaka, a Vice President of Procurement Foundry, to give operations leaders other practical ideas to bootstrap in case they're stuck. Here's a checklist Taoufik provided, going down to the nitty-gritty of the job:
Dive into the project statements.
Organize a project review with a project core team.
Stay aligned with stakeholders.
Review risks.
Align with project managers to understand their needs in short, mid, and long term perspectives.
If not yet, set up a clear mission statement and objectives for the project managers, they should be tied to the overall operations and business strategy.
If not yet, build project reporting.
Foster transparency between the parties.
Look for quick wins/low-hanging fruits and act on them, they are good for the troop's morale.
Ban the use of spreadsheets and duplicates of reporting and databases.
Ensure the reporting tools and processes are efficient and reliable so that reported data can be trusted.
Benchmark! Compare to other organizations and competition!
Train the people, it is well invested and will have a quick ROI (for every $1 spent on upskilling, businesses typically earn or save $2.6, according to PwC).
Develop a succession plan for critical roles.
If not yet, set up proper governance.
Ask sales and project managers to define the top 5 things that don't allow them to sleep at night.
Identify toxic people and neutralize them (if no time to remediate otherwise), if time allows, talk to them and keep monitoring.
Always develop a plan B and C.
Digitize, digitize, digitize!
On the final note, Taoufik mentions that it's really critical to ensure project monitoring. He recommends to define and review the KPIs, their definition, their pertinence, the way they are measured, the interpretation of the measure, the way they will be reported and the regularity. This should go together with defining KPi owners.
Nobody said becoming a successful Director of Business Operations would be easy. In fact, there's so much to consider in the first few months. However, it doesn't change the fact that Directors of Operations are the unsung heroes of a business. Responsible for the smooth running of operations and reporting directly to the CEO, the Director of Operations is at the heart of all organizational success. If you're on your way to improving operational efficiency, feel free to download our ebook as well here.
Subscribe to the Forecast Newsletter
Get a monthly roundup of productivity tips & hacks delivered straight to your inbox