The Most Desirable Project Management Skills in 2020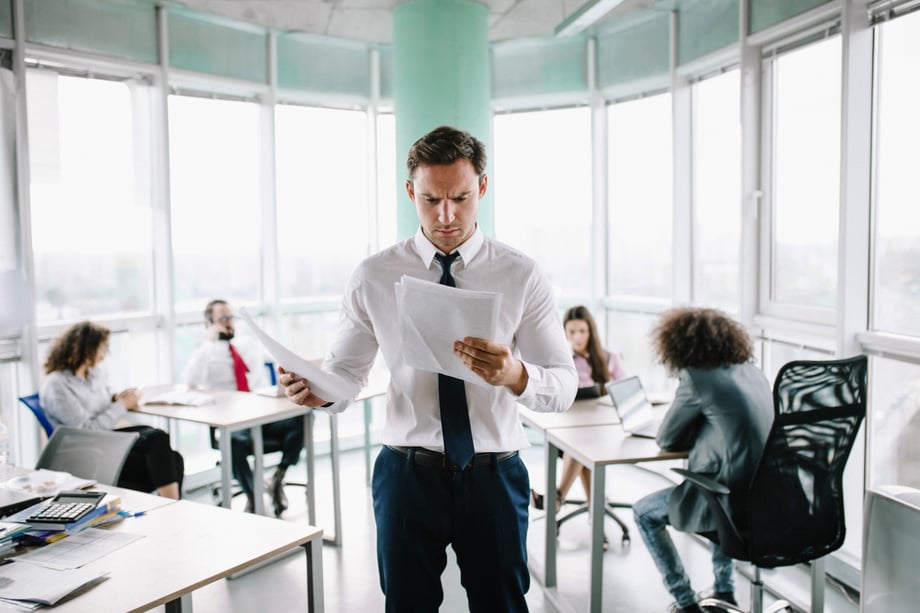 Effective project management requires a blend of both hard and soft skills. However, sometimes the economy dictates its own rules shaping the job market and introducing new challenges to the profession. In the backdrop of recent changes caused by the pandemic, project managers will need to revisit their skills and adjust their resumes accordingly. Without further ado, here are some new and core skills you will need to succeed in this challenging position in 2020 and beyond.
NEW in project management skills
2020 as no other year has proven that project managers should be ready to lead both co-located and distributed teams. As remote work gained momentum after the coronavirus crisis, it pulled project managers to flex this skill and pay more attention to empowering teams in challenging times. Remote team management has become a vital part of project management, calling on experts to move project communication from conference rooms to one central location and seek better ways to monitor project progress regardless of the team's location.
Obviously, with remote work came the need to cultivate new skills, but there's honestly more to expect in the post-COVID project management than you might think. To get a profound understanding of what awaits project managers, we welcomed the opinions of experienced project managers - Andrew Soswa, a Transformational Leader, and Bobby Taruc, a Project and Program Management expert.
Andrew Soswa, Transformational Leader:
I think that there will be four important aspects affecting the skills needed for project management:

1. Specialization within a specific project management field. For example, if you are a construction project manager, you won't be able to find a job in the software or healthcare business, and vice versa.

2. 1000's new project managers flocking high-paying industry. Too much supply, not enough demand will cause huge discrepancies in pay scales and desired skills.

3. Multi-skillset and experience required for mastery. Successful project managers need to know several project management tools (Jira, MS Plan), methodologies (Waterfall, Agile, Hybrid), communication and management styles, team setups (onsite, offsite, vendors). That can be taught. But then the above must be practiced in the field on various project types (software, hardware, network, legal/compliance, business, SEO, marketing) so that the result is a well-rounded project manager.

4. The biggest challenge will be communication with top stakeholders (with unrealistic expectations).
Bobby Taruc, Project and Program Management, Business Analyst, Entrepreneur
Unless project managers work on their T-shaped skill sets (mastery in one domain, a wide breadth of knowledge in other domains, such as Business Analysis, Data Science, Enterprise Architecture, among others), the argument for portability of project management skillsets from one industry to another will be challenging. Post-COVID, there may be a glut of oversupply of project managers, so there is a risk of downward pressure on wages and pay. More than ever, the need for communication (effective and efficient) will be paramount. As a customer-facing project manager, I have three email accounts, utilize WebEx, Zoom, and Slack to further communicate. Even with these corporate tools, my team calls and sends SMS messages on my cell phone. Additionally, the need for a shift in leadership expectations is a dire need.
CORE in project management skills
Apart from the new trends, there are hard and soft project management skills that are always written in stone, such as:
1. Leadership
Leadership is a soft skill you'll need to put front and center during your project management career. You will be directing teams through complex projects so the ability to lead is essential. Setting clear expectations, motivating team members, and managing outcomes will be all part of your role together with inspiring your team's efforts to meet goals and navigating conflicting personalities or situations.
There are multitudes of leadership skills, but in contrast to management skills, which are gained through experience and practice, leadership competencies and qualities can be learned and developed. Better interpersonal communication skills, negotiation skills, influencing skills, and even team building skills can all eventually tip the scales in your favor.
Taking proactive steps to improve your leadership capabilities can make a positive impact on your career as a project manager. Among the trends in leadership this year, the demand to lead remote teams has become strikingly relevant. As a whopping number of companies started to "work from home", more project managers ended up thinking if their team culture was as accountable as they thought it would be.
A degree in management can provide the necessary training, and there are many online leadership seminars and certifications available to help improve your skills.
2. Communication
How important are communication skills in project management? 90% of all project management work is far and wide about communication. Clear and effective communication is the foundation of any team or project. Getting a good understanding of everyone's expertise is essential to manage your team and push them towards the expected outcomes. Working as a project manager will require much in terms of planning, time management, and productivity, so you won't be able to hit goals without keeping the communication lines open.
What twenty-twenty brought to project managers in terms of communication is a critical skill of sharing the right information with the right people and at the right time. It can be a tricky balance and having some knowledge in this area will be beneficial.
All of us have become victims of scope creep, more or less because of unfeasible communication strategies in place. To adopt the best communication practices, look around across your industry to determine what approaches could be adopted. Maybe it's time to pull the curtain back and add some transparency into client reporting or shift your projects to a retainer setup to better handle expectations. Here's one case for improving the communication with clients by adopting a new way to manage ongoing client work.
3. Risk Management
How many of you have predicted the coming of corona virus and the risks for your projects? Practice shows that things will go wrong from time to time, no one is immune to surprises, but part of your job is to be prepared. Risk management is there to avoid anything that poses a threat to your project's timeline, quality, or project budget.
You may need to reprioritize tasks to manage risk or make changes in your process timeline to account for the issue. It is worth noting that not all risks are negative, some can be positive and have a beneficial impact on the project. Asking questions and creating the culture of accountability among your team can help with risk mitigation.


4. Project Planning
Here comes the most important hard skill of project management - planning. Before you even start managing your project, you will need to plan it first. During the project planning stages any potential problems will need to be identified and a strategy put in place to respond and resolve issues. Coming up with a project proposal and being able to convey your vision to stakeholders, colleagues, or other members of your project team, will become your key responsibility. Capturing constraints of the project like cost, scope, and schedule will be essential. As will communicating items like SMART goals, resources needed, and projected timeline.
However, if project managers have learned anything from years of managing projects, it's that most of the time spent project planning goes to waste. That's why in 2020 and beyond, project managers should learn how to optimize their planning processes, which doesn't exclude upskilling in project automation choices now available on the market and harnessing artificial intelligence for project management. Ten years ago, we could only dream about it, but now is high time to start exploring innovations in the domain. Intelligent project management software will allow you to cut down on planning overhead, taking the guesswork out of estimations and allocating the best resources available. It now has the power to suggest optimal delivery dates and help you build valuable planning skills as you go.
Roadmapping will create a visual representation of how your project should run, the order in which tasks should be accomplished, and in which areas the most business value can be acquired. A good roadmap will help you to collaborate with your team, streamline processes, and coordinate activities across the board.
5. Task Management
No project has ever been brought to life without proper task management in place. The role of a project manager is to break down the project into detailed tasks so everyone can get an understanding of how the team will reach the goal. Effective task management makes sure everyone knows the same news and facilitates work navigation. Using to-do lists with task cards will help capture key information about the tasks, such as roles, descriptions, deadlines, and dependencies, and keep your team focused.
If all this is new to you, a PMP certification is an almost necessary prerequisite. For most companies that need a project manager, it highlights your knowledge and ability to direct and lead projects. Acquiring your PMP certification can be done online via an approved PMI (Project Management Institute) training course. The training and exam will designate you as a skilled industry professional.


6. Information Management
As a project manager, you will need to be able to present your project at different levels of detail to stakeholders and other key associates. During your project, however, clear guidelines about what type of information can be shared and with who have to be established. Conversations and information are sometimes visible to all, so there needs to be an understanding of the lines of communication across all levels of the project team. This can be helpful when sharing items of a sensitive nature and prevent you from sending the wrong information to the wrong stakeholder.
Magnified reporting is certainly one of project management trends that reign supreme today. Successful project managers will not only be expected to set that in place, but also connect the dots between projects, resources, and finances to report on project progress in real time.

7. Cost Control
Project accounting is turning into a skill that all project managers need to qualify for today. According to Project Management Institute, the scope of the project manager's job is expanding. As organizations become more project-oriented, project managers have to be more financially savvy. In addition to completing projects on time and on budget, they are expected to 'look at projects as ventures' and monitor how they contribute to the long-term financial success of the business.

Completing a project and delivering it on time is just half the job, it will also need to meet the projected budget. Project managers often have a responsibility to manage budgetary requirements during a project's development. This can mean monitoring expenditure and mitigating any potential financial risks in advance.
Unplanned or unnecessary costs can delay projects so it is important to identify potential problems and allow for them within the scope of the project. Online tutorials can help provide insight on cost control basics and an understanding of finance proves to be extremely helpful. Or you can learn more about creating a project budget here.
While you can manage to create project budgets manually, you'll be more precise using PSA software with budgeting features, especially if it's a large project with tons of milestones and dependencies you're running.
8. Time Management
To understand the true status of the project, project managers have to set up the right time registration discipline and know where their team's time is going. Even the best teams require help to meet deadlines from time to time. Maximizing your team's efficiency is important to manage costs and keep the project within budget. Using various tools like dashboards, calendars, timesheets, and monitoring the project life cycle, will create transparency, accountability, and ownership.
Many project management software tools include useful features like Gantt charts or Kanban boards which help greatly with performance monitoring and improving your time management skills.

9. Project Management Methodologies
When asked about project management methodologies in place, 89% of the project professionals surveyed in 2019 said that their organization implemented hybrid project management practices.

Depending on the methodology your particular business uses you may need to acquire some skills over and above your PMP certification. Agile has been recently included in the PMP syllabus but there are other methodologies that you may need to know.
While some of these approaches operate linearly and others adopt a path for continuous improvement, it is worth having insight into all frameworks. There are several available courses and certifications available for each discipline varying in level of training, depending on your needs.
Project Management is a complex position filled with daily challenges. The role is diverse and you will find that many of the project management skills needed will be self-directed or self-attained. However, their variety keeps it exciting and with online resources readily available, it is easy to upskill where necessary.
Subscribe to the Forecast Newsletter
Get a monthly roundup of productivity tips & hacks delivered straight to your inbox