7 Steps to Implementing a Retainer Pricing Model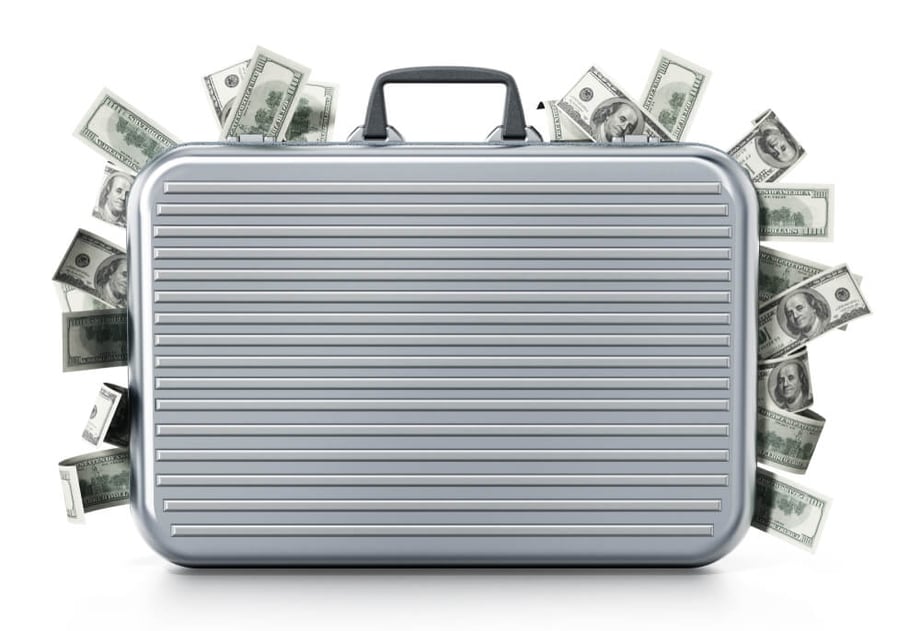 Retainer pricing is an alternative to fixed price and T&M revenue models that involves billing a client in advance for work to be done in the future. Typically, a retainer pricing model is introduced when you've developed trust with the client and want to continue providing services, but with a more predictable cash flow for your company.
Despite the well-known benefits, not all professional firms are able to weather good results after introducing service-based retainers. The reason being is the inability to track work allocated to each retainer period and lack of transparency into completed tasks.
Whether you're just starting out with retainer pricing, or have been looking to improve retainer-based collaboration with your clients, we've collected all you need to have a tacit understanding and strategy to make retainers work for your business.
What is a Retainer Model?
A retainer is a pricing model based on the agreement that a client retains ongoing services from you. It's different from other pricing models in a way that the customer agrees to pay in advance during a set period of time for professional work to be negotiated later.
In contrast to one-off traditional fixed price projects, retainers guarantee constant cash flow. For consultants, a retainer would mean that they have a dedicated chunk of time to spend on the work planned for each client every month. For a client, it would mean they have experts to refer to at any point they are in need of particular services.
Retainer agreements are becoming more popular as service industries seek more income stability and want to improve relationships with their clients. Among all pricing models, this is a wise choice for consultancies too, given the benefits retainer agreements bring to the company in contrast to one-off, fixed-price projects.
Who is Retainer Pricing For?
A retainer pricing model is a recurring revenue model often adopted by businesses that provide ongoing services to their clients. So if you came with a consulting, agency, or IT background, you must be no stranger to retainers. However, there are cases when retainers are a perfect fit, and when they're not. Fair enough, it depends on the nature of projects, relationships with the clients, and your current setup, among other things.
Retainers mean reserving your services for a client for set periods or 'blocks' of time. Therefore, they make complete sense in the times of uncertainty, when the services you're providing aren't strapped by a specific project timeline because plans are changing every minute. This makes retainer pricing an ideal match for agile teams allowing flexibility to adapt their approach as they go.
Clients prefer to sign retainer agreements when they are growing by leaps and bounds, but having a difficult time keeping up with all the tasks that pop up. Sometimes, because they don't know when exactly they'll need another pair of hands, they'd rather prefer to pay your business a set retainer fee in return for reserving your services for the month ahead. Other times, clients need constant attention from your side, preferring to pay for the value you produce.
In addition, retainers tend to be the most rewarding when both you and your client want to enter a steady, predictable relationship. Unlike fixed price projects, retainers allow you to get past the paperwork quickly and focus more on building and executing rather than spending time on estimating costs and doing other administrative tasks.
Not all initiatives are a safe bet for a retainer bargain though. If a company only requires a one-time individual campaign, a flat fee would be more appropriate than pricing a retainer fee.


The Pros and Cons of Retainer Pricing
Retainer pricing is well-known for stabilizing a fluctuating revenue base and quelling much of the chaos associated with income at digital agencies. Retainer contracts actually have many benefits in contrast to one-off, fixed-price projects, or time & material projects, but it doesn't mean they come without challenges, so let's focus on the pros and cons of a retainer pricing model first.


Pros of a Retainer Pricing Model
There are many reasons why both agencies and clients love retainer pricing packages. Cooperating on a retainer basis, agencies are able to forecast revenue more accurately than when using other pricing strategies. Knowing what to expect from the beginning, it's becoming easier to calculate cash flow and maintain costs.
Being paid on a continuous basis, you can focus completely on your clients' needs and issues and deliver high-quality work, rather than spend an unpredictable amount of time looking for new clients that can pay you this month and writing project proposals. In turn, your clients can rest assured knowing that you have a dedicated amount of hours available.
Ian Servin, a video producer and director who's worked with brands such as Ford and Nike on everything from small projects to complex campaigns, can see a huge difference between one-off projects and retainers.
"With one-off engagements, I was always pitching clients and seeking out the next shoot," writes Ian. "Building pitch decks and negotiating contracts ate up a lot of my time. It also meant that I ended up building shallow relationships with clients."
With retainer pricing, everything is different. Signing retainer agreements, you become more than a trusted advisor for your client. While the client gets priority treatment from your side, you can dedicate more time to getting a profound understanding of your client's long-term goals and roadblocks. This makes you take creative risks, admits Ian, and be an expert rather than a service provider.
Clients like retainers as much as agencies do. Collaboration with someone who understands your brand deeply not only saves time but also leads to a better quality of work. With priority access to someone they can trust, clients don't need to look for service providers or worry about who to book for another project. Moreover, booking time in advance, chances are that the client will be able to save more money, compared to fixed-price project budgets. And that's not even mentioning experiments and optimization that naturally happens when a retainer pricing model is adopted.


Cons of a Retainer Pricing Model
Retainers are not for everyone, and like with every pricing model, there are cases when they become dangerous. When both sides fail to set expectations, retainers get riskier as the amount of work will hardly line up with your own. They can easily lead to unintentional underservicing or overservicing of clients, with your company producing either less than a client expects, or more than you've anticipated.
What usually happens in a bad retainer setup is that the client pumps more work through resources for the same retainer fee and it can stifle the processes, create scheduling conflicts, and cut into your margin.
Another essential thing to remember is that most of the time, clients prefer a transparent process, which means that they want to see what they're paying for and what they're getting in exchange for their money. This is where professional services companies often fail (and blame the retainer setup), saying that a retainer pricing model hardly provides the clarity their clients need. So if you're failing to offer transparency and continue having hour conflicts with clients, it's a wake-up call to revisit your process. Check out the following steps and start improving the processes and relationships with your clients today.


7 Steps to Introduce Retainer Pricing
Coming from one-off projects to retainers doesn't have to be difficult. There are a few important general steps (or hacks if you like) to bear in mind to smooth the transition. However, this can't be done without a platform to keep tabs on the performance of your retainers. Forecast is one such platform that covers different budget types and allows you to switch from one to another in no time.
Disclaimer: We'll show you a few screenshots of Forecast from this point further, so you could visualize what a good retainer setup looks like. Forecast is a complete project and resource management software with built-in retainer pricing functionality. Now, let's jump right into the steps.


1. Reserve a set amount of time for a client
So as not to set your clients up for failed expectations, what you can do from day one of preparing a retainer-based agreement is to think how much time of your available resources you can reserve for the new client. To do so, don't forget to check your resource availability for the next few months, as you'll want to maintain appropriate levels of bandwidth. Remember that you want to build your retainers based on the volume of work that your team can handle.


2. Communicate the expectations upfront
Clients are often confused about what the retainer price includes. Don't be vague about the value you are able to provide to the client. Seasoned professionals specify how they're going to achieve the goal set, not forcing clients to "hope for the best." Craft a strategy and hammer out the details upfront. This step will help you avoid keeping clients in the dark regarding what they're paying for.
Making the client happy doesn't necessarily mean more work. The key here is to understand what the client is trying to achieve with your services. Focus on how the client will interpret the results and find specific KPIs - they will help you move forward in the right direction. You need specific criteria you'll be judged on, so before mapping out the plan, think twice and ask yourself if the services you're going to provide hit that mark. Is there any monetary value your services can bring to the client? What is the expected outcome? Get the client to articulate measurable expectations.


3. Scope out the work to be done
You and your team will definitely need a plan with deadlines, simply to know what to work on and when. A typical retainer has a scope of work over a set time frame, and you can make it as detailed as you like dividing retained periods into milestones and tasks. In some sense, moving from one-off projects to retainers, you'll be able to become more agile and literally "make a gamble" against scope creep, as retainers are never set in stone. They always give you room for optimization and re-negotiation of the best practices.
We recommend to scope your retainer periods as then it will be transparent both to the client and the team at what direction you're moving, what's your take on a certain problem, and when you're planning to deliver. Another important aspect when it comes to scoping, is to estimate how long the tasks will take. Forecast's Auto Schedule could crack this for you in one go.


4. Allocate people to projects or tasks intelligently
To introduce service retainers to your business successfully, you need to have a closer look at resource management at the company. In her article for Shopify, Alexandra Gannon, the General Manager of Reload Media, advises to revisit the capacity and project management situation within your team before making a switch.
No wonder, as in view of the current multiteaming trend, when people are assigned to multiple teams and projects simultaneously, resource allocation becomes even more complicated. When 500 managers in global companies were asked if their team members work on multiple projects in parallel, the majority of 81% said it was true. Other research taking place in knowledge-intensive industries, has shown a higher number of 95%.
One mistake managers make too often is allocating resources by virtue of situations. This is especially true for consulting businesses, where consultants are distributed between projects randomly and their skills or time aren't taken into account. At the other side of the table, clients hope for exceptional service and believe they can tap into the most experienced resources. If their expectations are not met, your retainers start to work against you. Such frivolous processes not only hinder efficiency of your resources, but also affect client relationships.


5. Foster a time registrations culture
If your company is not registering hours yet, now is the time to start. No joke, there are countless reasons why you will benefit from filling in timesheets every day. Having your team register time, you'll be able to break the cycle of over-servicing clients for the same cost. Time logs will provide you with visibility into how much work has been completed for each retainer period and make sure nothing goes off at half-clock. As a matter of fact, at the end of the month, you'll be able to show a progress report to your clients, so everyone stays on the same page.
Time registrations are essential, especially in the case of 'time-based,' or 'fixed hours' retainers. Without logging time, you won't be able to see the remaining time on your retainers and track how you're moving against the target. Just a small pointer here, don't use a top down approach when implementing the time tracking tool. If you let everyone understand the importance of registering time, the transition will go much smoother and be far less frustrating. This can be achieved by tying time registrations to everyone's personal goal, showing the team their role in the bigger picture, or putting emphasis on work-life balance.


6. Spot anomalies before they hurt the target
To make sure your retainers are on track, you'll have to monitor the progress towards your retainer targets. A retainer target can be set in hours or $, depending on what makes more sense in your case. If the client pays you in advance, a fixed price monetary target can be your go-to. However, if you have a fixed number of hours to spend for each client every period, then tracking time would be a more natural outcome. So either you run out of money, or you run out of time, you'd benefit from the overview in any scenario. Forecast accommodates you with tools to track both types of retainers - fixed price and fixed hours, and you can monitor the period's target, planned time/price, and time entries.



7. Be transparent with your clients
Let's consider an example of a typical time-based retainer, the most common in agencies, but fairly challenging to track. Assuming that you agreed on a maximum number of hours, you'll be exchanging your time for money, but still selling it in larger blocks, which means that the client trusts you. However, there's something you can do to nurture the developed trust, by letting your client see exactly where the time or money is going and how much has been spent.
There are various ways to report on progress and let the client in on what's happening with retainer periods. Clients will benefit from seeing the remaining time or price on a retainer period and the amount of work completed. The frequency of reporting progress to the client depends on the nature of services you provide and how long your retainer period is. If the duration of one retainer period is a month, then it's recommended to catch up with the client every two weeks, providing that your team can accomplish an increment in this time frame.
With retainer pricing, income doesn't swing, but if you don't set it all up correctly and lack an overview, you might become another opponent to the retainer pricing model. Make it work with Forecast's tools for managing retainers.
You might like

to read these articles on our blog..
Subscribe to the Forecast Newsletter
Get a monthly roundup of productivity tips & hacks delivered straight to your inbox