The Complete Guide to Agency Project Management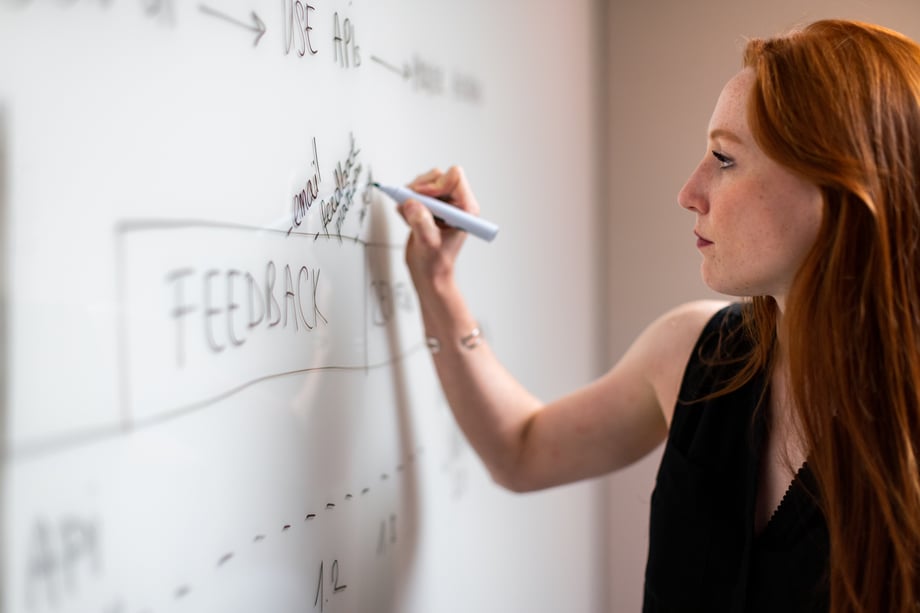 Effective project management will make or break your agency. Whether your agency builds websites or manages PPC campaigns, project management controls every aspect of your agency's output, from your creative or strategic work to the health of your client relationships. After all, miscommunications, scope creep, missed deadlines and unmet briefs are all avoidable with effective team and financial management.
In this guide, you'll find out more about:
Different project management styles
The best agency project management tools
The agency project management process
Tips for different types of agencies
The importance of agency project management and project managers
In a dream world, agency teams would work together in harmony. Timelines would flow seamlessly from one stage to the next without delays, projects would deliver to budget, and clients would always be happy.
In reality, no project has ever had a perfect run. This is why agency project management and project managers are so important.
Project managers are responsible for making sure the project is running smoothly, which includes monitoring spend and workflow. They also act as a liaison between the client and the agency, keeping lines of communication open and making sure the client is happy with what the agency is delivering.
Without a project manager to oversee progress, it can be easy for problems to go unnoticed, which can risk derailing the project and destroying your agency's reputation. In fact, mature project management processes go a long way to ensuring projects deliver on time and to budget, yet less than half of organizations prioritize developing a culture that values project management.
The process of agency project management
Project management begins when you first agree on a plan with your client and ends once the deliverables are approved. A systematic workflow is needed to make sure you approach each stage of the project consistently, from kick-off to final review.
While you can't control every eventuality, here are eleven project management best practices that will go a long way to helping your projects run smoothly:
Always plan a kick-off meeting
Never commence a project without determining the scope and objectives
Ensure team members communicate effectively
Determine who is responsible for managing risk
Be realistic with milestones
Plan in time for change requests
Be clear on documentation processes
Put feedback and QA processes in place
Regularly review your resource plan
Utilize a tool that enables transparency
Plan in wash-ups to review performance
Keeping these best practices in mind, let's walk through the ideal agency project management process.
Process creation & documentation
Think of the creation of processes and documentation as Step 0. Good processes and clear documentation are the foundation of good project management and will be continually finessed as your agency grows and develops.
We need workflows to maintain order. If you were to let your agency teams work on initiative rather than defined processes and workflows, chaos would ensue. Your processes and documentation, including SOWs and risk registers, are your project managers' guiding light, helping deliver consistently high-quality work to clients.
Creating your processes includes:
Establishing your

agency's hierarchy

of authority and management approach
Defining company-wide goals, such as resource utilization targets and OKRs, as well as team-level and individual goals
Creating standardized workflows which align with project management best practices
Setting up your workflows with

agency work management software

Creating templates, including presentations, proposals, SOWs, and planning documents
Deciding what project management styles and tools are best suited to your agency, which we will cover in more detail in the next two sections.
Client proposal
When your agency team meets with a client to discuss their requirements, a project has begun. The proposed outcome will seek to solve a problem or meet a need and could be anything from a new website to a brochure — this is entirely dependent on your agency's offering.
During the proposal stage, the client team will prepare a cost estimate, rough timeline, and outline of the project's deliverables to secure sign-off from the client. Internally, the project manager will prepare a project scope, which will help identify what your tasks are, what resources are needed and how best to approach the project.
This can include a project description, a RACI matrix laying out roles and responsibilities, and detailed success criteria against which to measure the project. This information should be inputted into your project management software to support the team throughout the project.
Client onboarding
Once the scope is defined and the budget is approved, it's time to onboard your client.
Effective client onboarding is key to ensuring healthy communication and collaboration, which are key to project success. During this stage, the client and the project team will get acquainted, taking time to understand the client's needs and constraints. It's also important for the client to be clear on your agency's workflows and approach to project management.
Planning
If you're beginning to panic that all the planning should have been carried out before you onboarded the client — don't worry! In some agencies, a plan needs to be created ahead of time in order to calculate costs, such as design and ad agencies.
However, in marketing agencies, a formal planning stage commences following project approval. During this time, the project manager will define the scope, set the schedule, and calculate the cost of the project, producing a project schedule. This is critical to ensuring the project delivers on time and within budget without wasting resources.
Delivery
It's time to make magic happen for your clients.
During this time, project managers will be knee-deep in active project management. They'll monitor timelines and costs, making sure the team adheres to the schedule. They'll also be busy putting out any fires.
Active project management includes:
monitoring progress
keeping clients informed of updates
balancing cost, timeline, and scope with the

iron triangle of constraint

overseeing workloads
ensuring tasks are completed, and milestones are reached.
This is where your project management and workflow management systems come into play. As mentioned, collaboration is key to project success, both between internal parties and external stakeholders (i.e., clients).
A good project management tool is necessary to ensure projects go off without a hitch. They help project teams store and share files, manage feedback, and monitor progress.
Project managers rely heavily on such tools to inform their decisions. They use them to oversee task completion, track billable hours and utilization of resources, identify issues before they have a chance to snowball, and manage resource planning. Resource planning doesn't simply mean getting the most out of your team but making sure the workload is evenly distributed, and no one is suffering from burnout.
Completion
Finally — the project completion date approaches. What this means differs from agency to agency but can include:
Handing over files to the client
Setting digital and social media campaigns live
Launching televised ads
However, delivery doesn't mean your work is done. Your work is only as good as the results you deliver, with project performance analysis following completion. How well did the creative perform? Did you hit your KPIs? Has the activation driven the desired results?
Finally, once your client is satisfied with the work delivered, it's time for them to make payment. If any queries are raised about your invoice, you'll be glad to have tracked the project spend in your project management system.
Review
Lastly, it's time for an internal review. In scrum, this would be called a sprint retrospective, but you may also refer to it as a washup.
Rather than pointing out errors and placing blame, the goal is to review the team's work and take onboard learnings that will help optimize future projects or sprints.
To help you assess what went well and what didn't go so well during the project, collect feedback from team members and clients and review the data gathered by your project management software. This will help optimize your project planning and estimates going forward.
Here are some example questions you may want to consider:
Did the project stick to the budget and timeline?
Was the client satisfied with the result?
Did the team work well together?
Did anyone face teamwork or time management challenges?
Project management styles
There are several different project management methods available. The right one for your agency depends on the type of projects you're running and your team's preferences.
Let's look at some of the most popular methodologies. These are split between two categories of project management methods; Agile and Waterfall.
Agile
Agile is an incremental approach to project management. This method is designed to be flexible, allowing for changing requirements throughout the project. The agile method relies on a project backlog, which is made up of the tasks that are planned out in the project roadmap. Rather than moving forward in a linear fashion, Agile projects are organized around sprints which can see teams revisiting previously completed tasks as needed.
As Agile projects are iterative, they don't necessarily have an end date and can continue for as long as there are new tasks to be completed or maintained. Agile methods are best suited for agency projects that require flexibility or that don't have a defined scope.
Scrum
Scrum is the most popular agile approach and is most widely used in software development projects. However, it can be used in agencies, too. In addition to the backlog and sprints outlined above, Scrum adds five additional meetings or 'ceremonies': a 15-minute daily standup, spring planning, sprint review, sprint retrospective, and backlog refinement meetings. Scrum is designed to keep momentum and prevent breakdowns in communication.
Kanban
While Kanban is an agile project management system allowing multiple tasks to be worked on simultaneously, it doesn't use sprints.
Kanban simplifies the process of project management, using a kanban board to organize a project around task cards that enclose all the details related to the task. These cards are moved across the board through four project workflow phases: 'To Do,' 'In Progress,' 'Review,' and 'Done.'
This visual workflow provides agencies with a clearly defined and easy-to-follow process that promotes continuous management, enhancement, and improvement. Prioritization is managed directly in the 'To Do' phase, with the most important tasks moved to the top. Due to its relatively simple nature, it can be easily combined with other agile and waterfall methods to create the best possible setup for agency projects.
Scrumban
Scrumban is a hybrid model that combines parts of scrum and kanban, allowing it to be both stable and dynamic at the same time. Check out our FAQ on 'What is Scrumban?' for more information.
Lean
Lean is often used in 'on-request' projects and can be used by agencies looking to streamline their processes.
The lean project management method looks to get the most value from a project's budget while minimizing wasted resources. This is achieved by avoiding bottlenecks in order to prioritize productivity. However, longer timelines or reduced scope are often necessary to keep the project within its lean budget.
Lean works with four core principles: defining value from the client's point of view, identifying the value stream for each product, eliminating waste by maximizing value-adding activities, and only working when the client requests a deliverable. By maximizing value without allowing scope creep, agencies can keep costs down while pleasing clients.
Waterfall
Waterfall is a more traditional approach to project management as it follows a step-by-step sequence. It's likely you have worked in waterfall before, though you may have experienced the limitations of this approach, such as how a lack of flexibility can hold back progress when a bottleneck occurs.
It's important in waterfall projects that teams do not move backward — instead, when you reach the end of a phase, you move on to the next, and once all phases have been completed, the project is closed.
Waterfall typically follows five phases: requirements, design, implementation, verification, and maintenance, and is best suited for projects which are not expected to have any further project requirements added or significant changes made in general during the running project. In case of misunderstandings, or changing requirements, there are cost and time implications, which should be addressed as early as possible to avoid negative impacts on the project.
Agency Project management tools
Project management tools are an agency's saving grace. With multiple work-streams, teams, and clients for project managers to keep on top of, it's impossible to manage projects via email inboxes — or by trying to store all project-related information in their heads!
Project management tools are designed to handle complicated project requirements, helping agencies do their best work every time by streamlining processes and improving communication. They help agencies manage their resources by giving them everything they need to plan effective projects and execute them without a hitch.
Whether yours is a digital, advertising, or design agency, you can benefit from using agency project management software.
What to look for
Every tool will offer slightly different features, but a project management system should generally include schedule planning, resource management, quality control, and budget management capabilities. The best tool for your agency will depend on the work you do with your clients, your current workflows, and your business priorities. However, there are a few must-have features you should look out for, regardless of your agency's specialty:
Time tracking to monitor billable hours, workload distribution, utilization, and burn.
Integrations that make it easy to send and receive project information from the rest of your tech stack.
Task tracking makes it easy to see who is working on what, which tasks are coming up next, where delays are occurring, and where there are dependencies.
Customization helps align your software to your existing workflows.
In-app communication at a task, job, and client level.
Great UX to reduce barriers to adoption.
Report generation to reduce time collating data. A

2021 report

showed that over 40% of project managers spend one or more days each month manually collating project reports.
5 top tools for agency project management
Ready to find the right project management software for your agency? Let's take a look at your options.
Forecast
Forecast enhances the project management process with AI-powered assistance. Using its intelligent AI, Forecast helps teams integrate their project management processes to make planning, resource management, and timesheet completion more efficient. In 2021, Wellingtone listed resource management among the three most difficult PPM processes to embed.
Forecast helps to increase the success of your projects by learning from what has worked and failed in the past. Perfect for teams that love to plan, the AI helps mitigate the risks of projects failing and enables more accurate time and cost estimations. With collaboration, time tracking, and reporting all housed under one roof, your agency's project management is about to reach new heights.
Features: AI-powered assistance, Workload management, Time tracking & resource allocation, To-do lists, Budget tracking, Insights & forecast, Project plans, Comments, Invoice creation & accounting integrations, Gantt charts, kanban boards, and more
Price: Starting at $29/seat/month with a minimum of 10 seats.
ClickUp
Designed for virtual teams, ClickUp uses custom-built templates to create structure within businesses. ClickUp is built around tasks, which can be viewed in several different project styles, with built-in comments, to-do lists, assignments, automations, and time estimates.
Features: Scrum boards, Roadmaps, Reports & insights, Drag and drop automation, One-look code, and deployment status
Pricing: Free for personal use. From $5 per user per month for small teams.
Jira
Jira is touted as the top project management tool for agile software development teams, but it can also be used by marketing teams. As Jira is designed for agile work, it's incredibly flexible and supports the ongoing communication necessary for teams that adapt to frequent project changes.
Features: Multiple views & dashboards, Task assignments, Comments & assigned comments, Time estimations, Automations & dependencies, To-do lists, and Email integration
Pricing: Free to use for up to 10 users. From $7.50 per user per month for larger teams.
Toggl
Toggl Plan and Toggl Track work together to help teams manage workload and track their time. Both tools are easy to use, with simple dashboards and drag-and-drop features, and are beautiful to look at (hello, design agencies). Toggl's products are designed specifically for small teams, so large organizations looking for extensive features should look at Forecast or ClickUp. Designed with creative agency workflows and consultancies in mind, Toggl is simple and beautiful.
Features: Project & resource planning, Task management, Notifications, Flexible tasks that store all information in one place, Reporting, Employee time tracking & budgeting, Billing, invoicing & payroll, Client access, Mobile app
Pricing: Free for up to 5 users. Toggl Track from $9 per user per month. Toggl Plan from $8 per user per month.
CoSchedule
Marketing agency project management requires a specific approach supporting execution and planning. CoSchedule provides marketing agencies with everything they need to launch their best content campaigns, with a visual marketing calendar and marketing suite that boasts a family of agile products.
Features: Visual marketing calendar, In-app collaboration, Publish and promote via integrations, Content optimization, Workflow implementation, and Asset folders
Pricing: CoSchedule's marketing calendar is free to use for one user, increasing to $39 per user per month when billed annually. If you want to access their full suite of tools, their sales team can help.
Need something task-specific?
Your tech stack needn't be limited to one tool. Why not supplement your project management system with one of these task-specific tools that support productivity?
Qwilr for smarter proposals
Loom for video feedback
Quickbooks for invoicing
How does agency project management differ by agency type?
There are many different types of agencies that offer clients a range of services. As such, each will require a slightly different approach to project management.
Digital agencies: Digital is a fast-paced sector. Each project includes multiple moving parts, and project teams are likely working on hundreds of deliverables or briefs at once. Agile methodologies are a great fit as they are built to be flexible.
Marketing agencies: As marketing timelines are often unpredictable with changeable scopes, the kanban method of agile project management is a great option.
Advertising agencies: Advertising agencies produce and manage the placement of advertisements for clients. As they follow a clear process from planning to execution, waterfall is the best fit.
Design agencies: Similarly to advertising agencies, design teams often work on briefs with defined objectives and deliverables. This means there is a clear process to follow; for example, artworking can't begin until the final design has been approved. Therefore, design agencies should consider using the waterfall methodology.
PR agencies: PR agencies promote products and manage the perception of people and brands. It's a changeable industry that demands flexibility, and thus an agile approach to project management is the best fit.
In-house agencies: In-house agencies typically offer a large range of services, working directly with their colleagues in other departments to produce content for all of a brand's communication channels. Flexibility and collaboration are key, but the right project management approach will be defined by the types of projects they work on most frequently.
Final thoughts
Whether your agency's projects are simple or complex, changeable or clearly defined, the key to their success is effective project management.
You might like

to read these articles on our blog..
Subscribe to the Forecast Newsletter
Get a monthly roundup of productivity tips & hacks delivered straight to your inbox