In 2015, the team behind Crediwire set out to reimagine financial experiences. With high ambitions to inspire, trust, and facilitate, they're not just building a platform that helps companies access financial data in one place, they're enabling businesses to see what the future will hold.

The co-founders of the company saw a gap in the market. "The original idea rose from a wish to free up time and let people do what they are best at. We saw that there is some fundamental financial knowledge that isn't really being used and saw that if we can help build strong companies we can ultimately build an optimized financial reality," they explained.

As their user base skyrocketed to more than 6,500 users, they began to look for a better way to get an overview of the entire roadmap.
To discover more about their journey, we spoke with Crediwire's VP of Sales & Customer Success – Kasper Skjold and their CTO & co-founder – Kasper Mullesgaard.
Searching for the holistic overview
Approaching development from an agile perspective, Crediwire was using Trello & Google Sheets for defining quarterly roadmaps and spinning it out to tasks. The roadmap is used for communicating where the company wants to move and consists of all builds and deliverables. As soon as the leadership team would agree on the roadmap, all tasks and projects would be created in Trello.

On the paper, it sounds like a good approach, but as the company scaled faster than ever, it became more difficult to get an overview of priorities. Ad-hoc meetings with no agenda started to eat up important time from collaboration and affected the roadmap. Whenever new ideas from different departments came in, it was hard to tell if the team could execute them on time. Crediwire was missing a solution that would unite the teams around common goals.
[Having] a lot of boards and lists is good for some things, but when it comes to getting the overall perspective, Trello is a bit weak.
– Kasper Mullesgaard
Using Trello for creating tasks that were supposed to help the company build features and integrations, the teams came to the realization that they have outgrown their tool. The boards ended up having over 1000 cards with little to no structure on how each task was dependent on the other, let alone if the task took longer than expected. Couple that with a mix of cards tailored to specific projects, bugs, and new ideas, and the CTO found himself using a disproportionate amount of time organizing the backlog and trying to prioritize tasks in order to keep the fast pace and focus.
We still haven't found a good way to make it work well in Trello. It's good to have the individual tasks divided into cards with descriptions and so on, but it's easy to get lost with 1,000 cards.
– Kasper Mullesgaard
On top of that, the other departments started questioning if the right things were being prioritized. "The team was missing an understanding of the overall picture and the context different tasks were tapping into," says Kasper Skjold. "In a meeting after meeting, we tried to gain some kind of transparency into what everyone was working on and if we were able to deliver. And with growth in its peak, we soon couldn't understand what was actually being built and launched. It was clear to everyone that it wasn't a sustainable approach, and the lack of perspective forced us to start thinking about another more scalable solution."
A command center for running the business
We simply needed a solution to follow what we are doing and monitor if we're going in the right direction.
– Kasper Mullesgaard
Choosing the right platform for your business can be a daunting process. There are hundreds of tools on the market with a wide range of options making it difficult to figure out what will best suit your business. But because the leadership team already knew what they needed, they quickly turned their eyes to Forecast. They immediately liked the ability to get a "cockpit for running the business with a superior project overview and world-class resource management."
Based on our previous learnings and our time spent in Trello, it's clear to us that Forecast is way better and more geared towards providing us with a balanced overview and helping us plan better.
– Kasper Mullesgaard
"This transparency was part of the reason why I was so keen on shifting," points out Kasper Skjold. "In Trello, it was a nightmare to figure out what was done and people forgot to focus on the most important stuff. We rarely experience that issue anymore."
"We've got a cockpit for running the business with a superior project overview and world-class resource management."
Putting an end to "chaos meetings"
The leadership team was the first to start using the platform. "The reason being the opportunity to have something to speak from. Forecast enabled us to estimate and evaluate how to allocate the team better. It gives us a good overview of when we can start and when we are likely to finish," continues Kasper Skjold.

Thanks to the improved visibility into processes, Crediwire has already seen a 30% increase in productivity and experienced a significant drop in ad-hoc "chaos meetings."


We've been able to cut down on ad-hoc meetings by 80% simply because we now have a system to speak from and our expectations align. Forecast helped us take the conversation about what was important to the next level.
– Kasper Skjold
"Now the visual representation of the roadmap helps us build towards the right thing and ensures we all have a direction," Kasper Skjold happily adds.
More time for dynamic collaboration
Because everyone has priorities front and center, collaboration across departments has become much easier. Not only are they saving time on ad-hoc meetings, but they are also able to spend time optimally.
By moving away from endless inconclusive meetings, we are able to increase productivity, keep our eyes on the ball, and ship new features at a faster pace.
– Kasper Skjold
As everyone knows where we are heading as a company, it's easier to collaborate on getting the features off the ground in the best possible way. After implementing Forecast, I'm confident that we work on the right things and that we know how they are progressing. We're certain what is important and why. This enables us to better communicate with the teams and steer the departments in the same direction.
– Kasper Skjold
Beginning to believe
Having a common agreement about the roadmap, each week Crediwire is moving closer to building the world's best system for their customers. At Forecast, we're happy to make their journey more predictable and organized.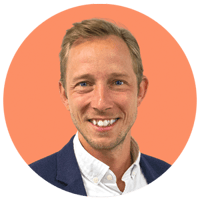 Kasper Skjold
VP of Sales & Customer Success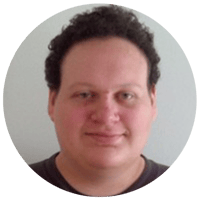 Kasper Mullesgaard
Chief Technology Officer