From flagging to flying:

How to boost your business with advanced analytics

2022 is upon us! With a new year ahead, what has your organization thought about doing to gain a competitive edge?

By now, we've all learnt how to be resilient during tough times, but now more than ever it's important to understand your data and gain intelligent insights to increase revenue and mitigate risks.

Project Directors, Financial Leaders, COOs and CEOs all experience common challenges when it comes to having a clear view of what's going on in their business. Questions like How do I know when to hire? and How is my portfolio performing? are key to running a successful business.

Getting a clear view into these could propel your business forward exponentially! For that reason we're going to be discussing specific pains and how you can use better BI and analytics to put your business in the best position to rocket in 2022. 🚀

Join our free webinar to hear from a panel of BI and technology experts about how you can do just that!
Fill out the form below to access the webinar:
Learn more about our speakers: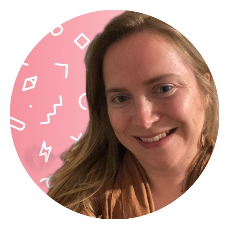 Camilla Hasler
Partnerships Sales Manager at Profusion
Camilla is a sales professional with more than 11 years' experience in end-to-end sales. At Profusion she is the lead Salesperson for their Sisense partnership. She consults and advises new clients across a range of industries in the best ways to leverage their data and their access to that insight. Allowing clients to grow and increase the value of their platforms and create better client retention with more customisable, actionable insights through using Sisense state of the art analytics tool.
She has spent almost 2 years in analytics sales roles, plus 5 years in Nielsen in data and measurement insight different in both UK and Global roles working with some of the largest Brands and platforms in addition to many emerging ones.
Camilla is passionate about bringing only the best available analytics and data offerings to clients.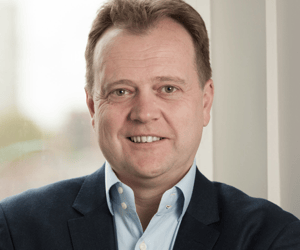 Paul Scholey
VP of International at Sisense
As Vice President of International Sales, Paul Scholey is responsible for growing the Sisense business in EMEA and APAC. He brings over 25 years' of experience in the software industry, having previously worked in and led teams in consulting, pre-sales, and sales. Paul has a track record of growing early stage and midsize software companies, with specialization in building sales teams focused on accountability and value-based selling. Most recently, he was SVP of International at BlueJeans by Verizon. Prior to that, Paul held a variety of leadership positions at Oracle, Teradata, Pentaho and Business Objects.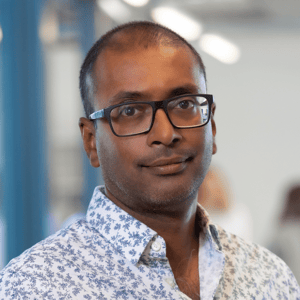 Damantha Boteju
Chief Technology Officer at Forecast
Damantha leads all of our engineering and data science teams at Forecast. With over 20 years of software industry experience, Damantha's deep experience comes from both large scale organisations (SAS Institute, KMD) as well as successful startups, and a strong pedigree of building scalable enterprise grade applications. Damantha has a degree in Computer Science from McMaster University.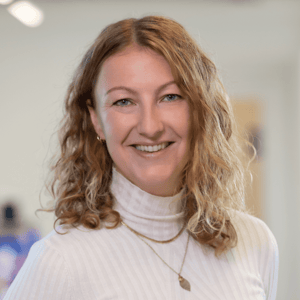 Amalie Kaysen
VP of Product at Forecast
Amalie is the leading the charge of Forecast's Product strategy. She is hugely passionate about the interplay between technology and business and strives to work closely with Forecast customers to understand their needs and therefor makes informed decisions about the future of the product strategy accordingly.
Amalie has a career background of Consulting, Strategy & Insights. She graduated in with a degree in Product Development and Innovation from The University of Denmark and has achieved a masters degree in Engineering Management from The Technical University of Denmark.