A COO's Guide to Achieving Operational Excellence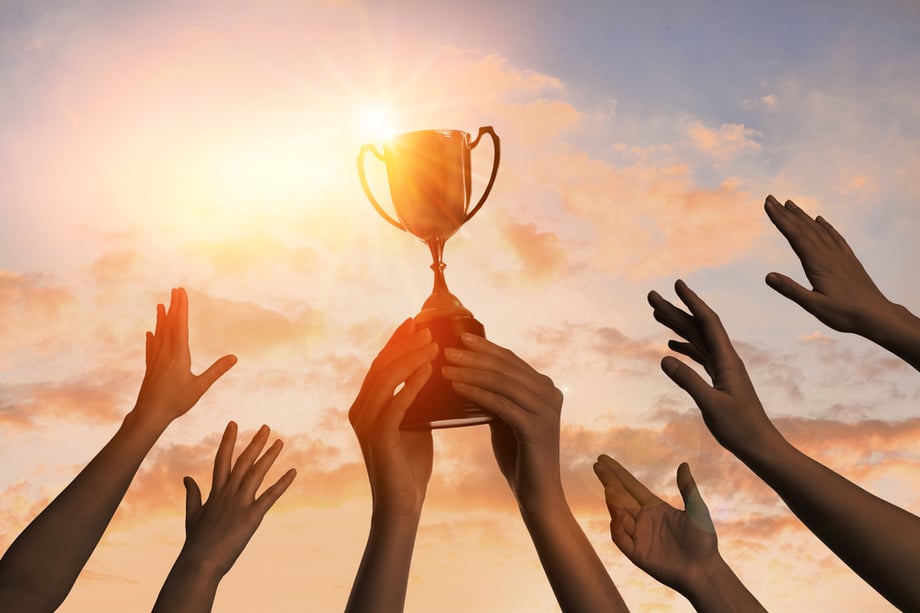 There's never been more pressure on Directors of Operations to achieve operational excellence.
In a post-pandemic world, there's a lot to adjust to. Employees are still finding and adapting to new ways of working, profit margins remain in flux, and clients hamper financial forecasting with uncertain prospects themselves. But after over a year of volatility, the need for growth and profitability is more significant than ever.
That's why many are choosing to prioritize operational excellence. Globally, 84% of operational excellence decision-makers are planning to up their spending in the year ahead. At the same time, Deloitte says that operational resilience and efficiency should be top of the list for COOs tasked with driving growth.
But what is operational excellence? Beyond knowing it's essential, few Directors of Operations have a firm grasp on what operational excellence means – let alone how to achieve it. In this article, we'll cover everything Directors of Operations need to know to build their own roadmap to operational excellence and offer ideas, tools, and techniques that might help. We'll also share insights from two leaders in Operational Excellence: Nick Towers, Co-Founder & CEO at Sagittarius Agency and Caroline Goodwin, Operations Director at Tangent. If you're on the go, download our ebook below:
What is operational excellence?
First of all, let's talk about what operational excellence isn't.
Operational excellence is not the same as operational efficiency. Efficiency looks at how things are done – how products, services, and support are delivered – and how they can be made better. That might mean implementing new tools or processes to make them faster, cheaper or less prone to error. Continuous improvement processes (the plan, do, check, act cycle) can help create operational efficiency on an ongoing basis.
But Operational Excellence takes a much wider view. It's a competitive strategy that aims to make business more profitable and drive overall value to customers. It focuses on macro outcomes, not micro inputs. Rather than simply trying to reduce costs or increase productivity, it aims to create a company culture that's conducive to efficient growth.
"Operational Excellence means having really good visibility into the future so you can deliver to high quality standards." - Caroline Goodwin, Operations Director at Tangent.
Businesses that are operating with excellence know exactly what is coming up in the next 6-12 months, and how they will deliver it. They also know they'll be able to deliver it efficiently and to a high standard, with the help of a happy, productive team.

"Operational excellence is about outcomes. The best outcome for me is a happy team and a happy client, underpinned with great work that delivers value." - Nick Towers, Co-Founder & CEO, Sagittarius Agency
Operational Excellence strategies typically focus on six key areas:
Leadership
Employee accountability
Risk identification
Risk control
Knowledge sharing
Management of change


They look at the interactions between all of these focus areas and how to drive continuous improvement not just within them, but between them. By doing so, they help lay the foundations for and drive better outcomes against critical business metrics. For Directors of Operations who are measured against labor utilization, operating margins, cashflow, customer satisfaction, and employee turnover, Operational Excellence is a strategic imperative.
The goals of operational excellence
The ultimate goal of Operational Excellence initiatives is to create value; both for the customer, and the business itself.

'Value' can be defined in many different ways – but what it boils down to here is the delivery of the best products or services at the best price, and in the leanest, most streamlined way possible for the business. Get it right, and businesses will naturally win and retain the competitive advantage, resulting in long-term growth.

Still, 'value' is a vague term. So what specific metrics should businesses be looking to benchmark and measure against? Broadly speaking, the success of Operational Excellence initiatives tracks across three sets of KPIs: financial, operational, and cultural.


Financial goals
Sales
Revenues
Cash position
Profit margin
Operational goals
Safety performance
Productivity
Service quality
NPS
Cultural goals
Happiness index
Retention
Engagement
Skills attainment
But Operational Excellence doesn't happen from the top down: it has to be embedded at every level of the businesses, each of which has its own targets. For a business to reach a particular profit goal, for instance, the Operations team needs clear targets around what it spends on people, ensuring costs and revenue balance out. Below that, project managers should have profit targets for billable and non-billable work, and individual team-members should have KPIs that roll up into them. Operational Excellence initiatives work when everyone has a target related to their level, all of which cascade down from the primary business goal.
"Multiple teams are involved in the delivery of any single project. Operational excellence is the delivery of quality across those teams – it all has to be joined up to drive that outcome." - Nick
That's why Operational Excellence is a philosophy and a mindset, not a checkbox exercise. Changing one individual product or process can't be expected to have an immediate impact on the business bottom line – nor a long-term one. It can therefore be difficult to measure exactly how effectively a business has created a culture of Operational Excellence, and to prove the ROI of strategic initiatives.

Most Directors of Operations measure a mix of things to ensure they're on the right track. That might include high-level financial and operational numbers (like profitability and utilization), alongside common-sense qualitative data and softer feedback from employee and client surveys. Because Operational Excellence operates at so many levels, it's important to track both. Soft feedback that staff are dissatisfied will often show up in hard productivity numbers further down the line – catching it early makes it easier for businesses to achieve their overall goals.
The fundamental principles of operational excellence
There are lots of different frameworks and models out there for Directors of Operations looking to implement Operational Excellence initiatives. Most of them are based on the Shingo model – widely regarded as the authoritative set of guiding principles.

Shingo includes ten key principles, split into four groups which build on top of each other. At the base are cultural enablers, then continuous improvement processes, and then enterprise alignment – all of which lead to the ultimate result of value creation.
But it can be difficult for Operations professionals to understand exactly how to put guidelines like "respect every individual" into action. We think there are a handful of core behaviors behind them:


Cultural enablers
Put simply, Operational Excellence needs to start from the bottom up. For maximum value creation, every employee needs to understand how their role fits in, see its impact and feel empowered to make improvements.

That's in large part down to strong leadership and coaching plans – but can be as simple as improving visibility and communication within teams, and ensuring employees are equipped with the right tools. Encouraging openness and honesty makes it much easier to acquire the data you need to track and improve operational performance.
"Transparency is a big part of getting people to collaborate, empowering them to identify and solve issues autonomously." - Nick
Continuous improvement
Only once the whole team is onboard can processes be improved. Specific ways of working (like the PDCA cycle) can be applied to internal projects and workstreams to improve efficiency for the business and outcomes for customers.

But often, removing inefficiencies is as (or more) effective as finding gains. Removing silos and surfacing relevant data are important first steps. From there, businesses can start to centralize, standardize, and automate resource-draining manual processes.
"Operational Excellence happens when the processes to achieve excellence are embedded into ways of working. You have to adopt the attitude that it can always be better than it is now." - Caroline
Enterprise alignment
Because Operational Excellence revolves around business outcomes, it's important to take a business-level view of initiatives and their performance.

That means not only reflecting on the wins and learnings from individual projects and workstreams, but looking at how they drive value in combination. This necessitates getting a top-down view and implementing robust reporting.


Results
Get the first three right, and they'll speak for themselves.
The challenges of achieving operational excellence
Knowing what to aim for and where to start is helpful – but it's only part of the puzzle. Unfortunately, achieving Operational Excellence is often easier said than done, and there are some common obstacles that Directors of Operations find themselves facing.

There are a whole host of reasons that Operational Excellence initiatives might fail. Perhaps expectations weren't aligned sufficiently at the outset, goals weren't communicated clearly or people weren't incentivized appropriately. Maybe the wrong tech and tools were in place, or there was a shortage of staff to manage processes properly. Operational Excellence might not have been prioritized at the business level, or the business might simply have lacked the agility to adapt to transformational change.

A lot of this will sound familiar for Directors of Operations, who already struggle with poor morale, siloed processes, manual work, and ambitious targets on a day-to-day basis. In particular, there are three big blockers to look out for and avoid:


Poor data collection
In order to benchmark performance and improve it at any level, Directors of Operations need data. That can be hard to come by. When it comes to things like timesheets, the simple fact is that a lot of people hate filling them in. But without those numbers, you won't be able to understand utilization and profitability. Finding ways to encourage people to provide data is an ongoing challenge, but one that starts with building a culture of accountability.


No culture of accountability
Operational Excellence occurs when businesses achieve cascading business goals from the top to the bottom of the organisation. This depends upon building a culture of accountability, wherein every team member understands and feels motivated to meet their own targets. To create a culture of accountability, businesses need to be open, honest and willing to learn. If people feel afraid to report honestly, or aren't willing to accept change, Operational Excellence will be difficult to embed and achieve.


Different client expectations
One of the biggest challenges for service businesses is their clients. Try as they might, businesses can sometimes struggle to align their own objectives and ways of working with those of the client. In some cases, clients might have their own processes that there is no option but to follow. Nothing is certain in a service business; when working with other people, things can change quickly, and there are some things that can't be controlled.
"You can't legislate for how clients want to work. Nothing is certain in a service business, and you won't be able to follow the same process for every client." - Caroline
Thankfully, there are ways around all of these challenges. Good planning, tools, and technology can help.
A roadmap for operational excellence
As Directors of Operations start to build towards Operational Excellence, there are a few key places they should focus their energy and resources. As with any strategy, careful planning is required to establish business-level goals, develop core workstreams and construct teams around them, assess progress, communicate, and iterate. But within that, there are four important points that Operations leaders need to be aware of, prioritize in order to minimize challenges, and accelerate their path to Operational Excellence.


1. Create visibility over data
One of the most important parts of a Director of Operations' role is to break down information silos and spread useful data insights throughout the company. Only with the right data can you help cross-functional teams excel, and increase their mastery of their areas of responsibility.

Creating visibility over that data should therefore be your number one priority. Taking business-wide operational data out of individual silos and centralizing it in one platform that is easy to use, understand and action not only makes your job easier – it gives teams the tools to self-improve, too. Understanding the impact that employees' work has is a strong cultural enabler, as well as a fundamental first step in benchmarking operational performance.
2. Reduce manual burden
Creating visibility over operational data also means streamlining the processes around its collection and management. For most operations teams, getting access to information about teams performance and profitability is an arduous, manual task. It requires digging through a mountain of data reporting requests, and is often worsened by poor data health.

These low-value, high-labor activities hurt employee productivity and introduce human error. Looking for ways to automate some of these basic tasks feeds visibility and is low-hanging fruit for starting the flywheel of continuous improvement.
3. Get whole-team buy-in
For continuous improvement efforts to gain traction within the organization, and for those efforts to drive Operational Excellence, you need buy-in from the whole team. That means getting senior leaders aligned around business goals, and making it easy for everyone else to participate and contribute towards them.
"Understand what you as a business want to achieve and what everyone else's part in that is. The main thing is getting everyone bought in." - Caroline
On the latter, communication is key – but so is good UX. To continue gathering the data you need to move Operational Excellence programs forward, employees need to be engaged and incentivized to share it. Timesheets, for instance, deliver vital data, but are universally hated and therefore often neglected. Finding a lighter-touch alternative kills several birds with one stone: generating data while removing the pain points of manual work and poor morale.
4. Report against relevant metrics
As we've seen, Operational Excellence goes beyond improving outcomes at the individual project, process or product level. To understand the impact initiatives are having, Directors of Operations need a holistic view of outcomes at the business level, too. That starts with understanding what those business outcomes should be. The objective has to be right to begin with, or the rest falls apart.
"Be really clear about what Operational Excellence means to you – then work backwards to achieve it." - Nick
Once again, it comes down to good data and good communication. For true enterprise alignment, data needs to not only be collected, but understood and actioned. Directors of Operations should think critically about who needs what data, and create quick ways to surface and share it.
Of course, all these activities are easier said, but much harder done without the right tools to help. There are a lot of solutions out there – but what are the key functionalities Directors of Operations should be evaluating for to drive Operational Excellence?
Tools and technology for operational excellence
The good news is, there are a lot of project management tools on the market. The bad news is, not many of them provide the full functionality required to drive business-wide Operational Excellence. When sourcing technology, Directors of Operations need to look for platforms that can:
Optimize work-intensive processes: Tools that automate manual processes help minimize human error and improve productivity.
Maximize team efficiency: Tools that map skills and availability against projected work can help better utilize team capacity.
Improve data visibility: Tools that quickly deliver granular data from across the business can help with more intelligent strategic decision-making.
Increase profitability: Tools that report against a range of key metrics can help improve bottom-line results.
Broadly, there are two options: point solutions and professional services automation (PSA) solutions.
Point solutions
Point solutions/combinations with spreadsheets are too fragmented, don't offer enough visibility or agility to deal with changing workflows
They still require a lot of manual admin to reconcile data, by which time needs may have shifted again
They also can't give you insight into valuable business outcomes, only individual/portfolio project success metrics
A good UX is also critical to ensure whole-team buy-in and gather a complete data set
Only with a complete, joined-up view of business operations, good data, and strong UX can you create the conditions for operational excellence and drive better business outcomes.
PSA solutions
By contrast, PSA software puts data into perspective and provides executives with one real-time truth of the whole business, so they can scale and reach a higher level of sustainability. This is achieved by developing a variety of useful metrics across the entire business to evaluate basic business processes.
PSA software unites project, resource, time, and budget management under one roof and thus facilitates team collaboration by enhancing transparency. Ultimately, keeping everything available and connected in one place allows for more swift and intelligent operations.

"The biggest points of risk in a project are the transitions from different teams across business, or different project stages. Excellence in one area is not enough for overall Operational Excellence – everything needs to be joined up and so clarity, transparency, and effective communications are essential." - Nick
Only with a complete, joined up view of business operations, good data and strong UX can you create the conditions for Operational Excellence and drive better business outcomes.

Why businesses choose Forecast
Forecast PSA helps Operations professionals optimize work-intensive processes, maximize team efficiency, improve data visibility and increase profitability.
Forecast's AI-native platform is the most advanced technology ever applied to managing projects, resources, and finances. It puts the data into perspective for business executives to improve operational and financial performance, while remaining the perfect place for teams to collaborate on daily tasks. Our platform automates busywork, surfaces best practices, predicts outcomes, guides projects to success, and most importantly empowers every team member to do their best work.

"With Forecast, I can highlight project status, blockers, project budget vs actual, all of which means we can measure performance more accurately as a business. It helps facilitate conversations and keeps us all accountable." - Matt Nelson, Head of Operations, Holition
To find out more about how Forecast could help your business achieve Operational Excellence, try it for free.
Subscribe to the Forecast Newsletter
Get a monthly roundup of productivity tips & hacks delivered straight to your inbox