Facilitate

time registrations

Enhance the speed of registering time with AI showing you the tasks you've recently worked on and suggesting hours or even minutes you usually register on similar tasks. Easily customize the view of the timesheets and register time in a day, week, or month view.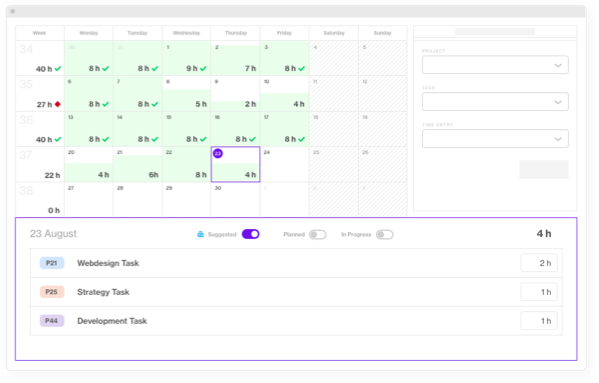 Track

non-project time

Capture non-billable work to minimize financial risks. Have your teams register time invested in internal activities spent away from project tasks, such as meetings, training, sick leaves, etc. See time reserved for vacation weeks ahead.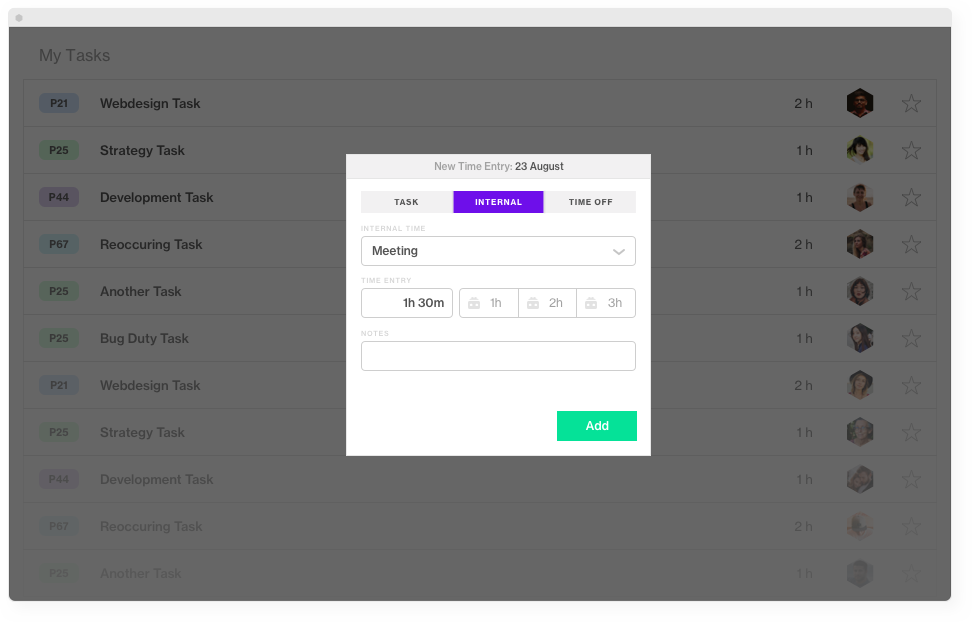 Get a holistic snapshot of the entire team's timesheets
Monitor the big picture of time registrations and zero in on where everyone's time is going. Notify employees if any time entries are missing from their timesheets sending reminders straight into their mailbox.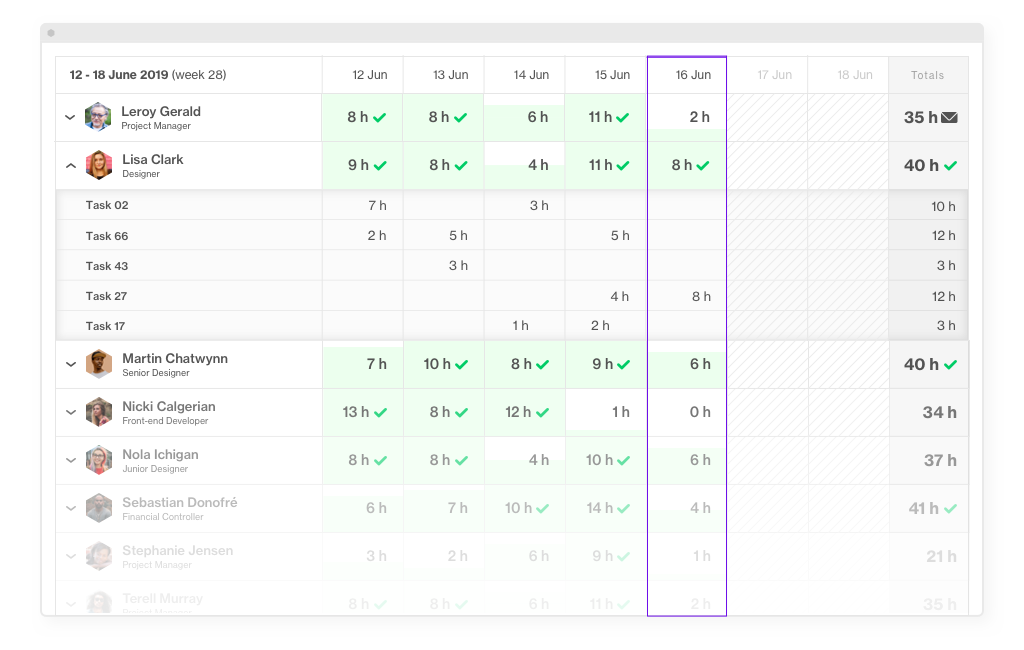 Set
real-time reports

in motion

Get moment-to-moment consistent progress insights on a portfolio or project level. Make sure each task, milestone, or project is firing as planned and quickly gauge what needs your attention upfront.

Read more about business intelligence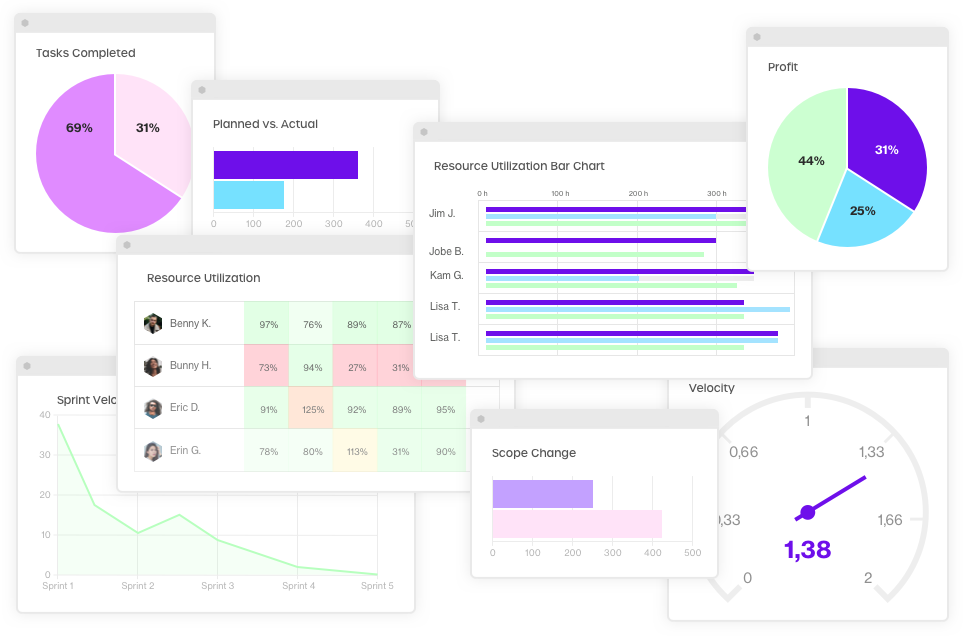 Bill for what you do
Save time by generating instantly prepopulated invoices and get paid for the work done. See payments reflected directly in the project budget and benefit from transparency in billable utilization.
Read more about project accounting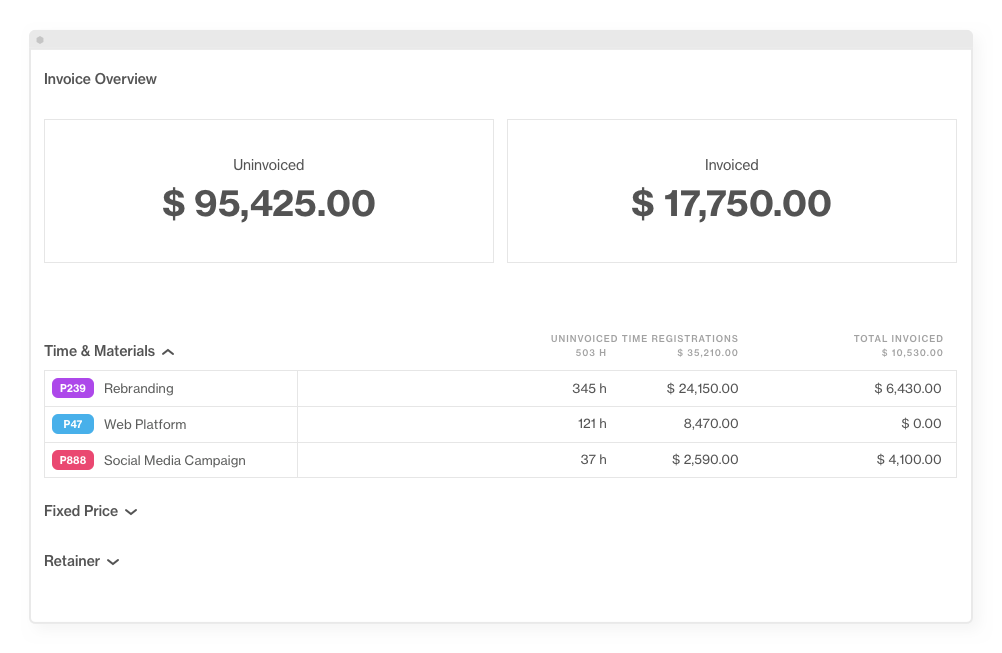 Report time even on the go
Never miss a time entry again with the easy way of registering time all over the platform and via the native mobile app.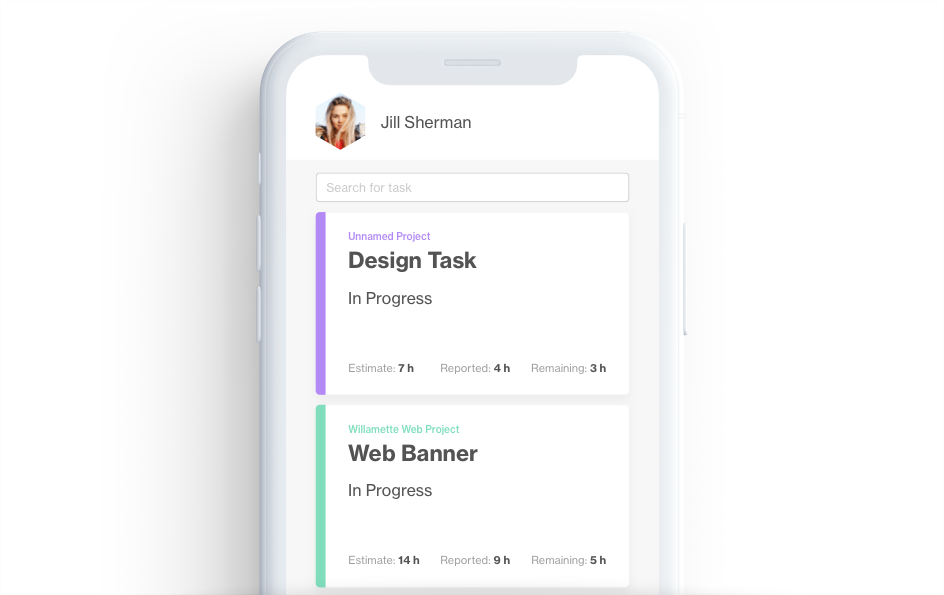 Cuts Administrative Work by 50%.

Stacey McKinstry

Finance Manager, Etain

"Investing in Forecast is a no-brainer for us. It's easier for us to spot inefficiencies before the scope and budget are way overboard and show people where we're at."

Matt Nelson

Head of Operations, Holition