A Beginner's Guide to Client Management for Professional Services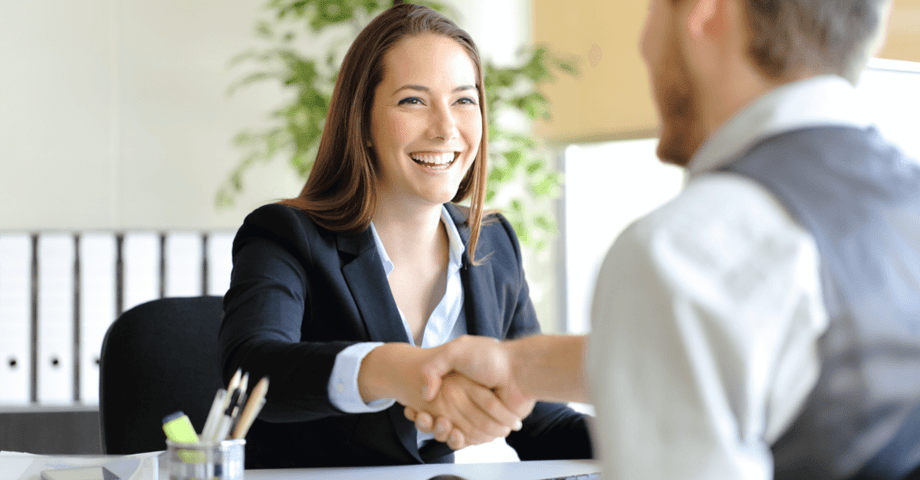 If you work in professional services, ultimately it's clients who keep you in a job. Your organization might have the best design talent, veteran industry consultants, or devs who can solve any problem that gets thrown their way. But if the client work stops coming in, the whole organization will eventually end up clearing their desks and closing the doors.
It follows, then, that good client management is central to your organization's success. However, what good client management looks like is going to be a bit different everywhere you go. Your organization has a unique angle and a particular offering; your clients are no different.
Though you do need to use (and develop) your context-specific judgment and discretion, there are some universal principles and techniques to best practice in client management. With a little adaptation, you can implement them in any professional services setting. Read on to put those foundational principles in place, and start working towards a more confident, strategic approach to client management.
What is Client Management
For professional services organizations, such as agencies and consultancies, client management is the process by which relationships with clients are nurtured and maintained. Professional services live and die by their clients, so client relationship management is a vital function worthy of a deliberate and strategic approach.
The kinds of client management activities that a business undertakes will vary from context to context. But typical activities include establishing processes for communication on any work that is undertaken for the client, gathering client feedback, and conducting industry research to ensure your client offering remains competitive.
Though there is some crossover, customer experience management and client relationship management are different functions. A client generally has an ongoing relationship with a business, and typically they are buying a service. A customer more typically has a one-off or low-stakes interaction with a business. They might be purchasing an off-the-shelf product, as opposed to something custom-created for their needs.
Clients make a bigger investment than customers: they are investing not just money, but also time into the working relationship. The investment that you have to make, as a professional services organization, must also therefore be higher in order to meet the expectation of personalized attention and service.
Learning how to manage your clients well is incredibly important. But even if your business does have dedicated Client Relationship Managers, it's not only up to them. Everyone in the organization is responsible for bringing a client-first mindset to their day-to-day work.
Key Client Relationship Management Skills
Maintain and promote a high bar for service standards
You don't impress clients with lukewarm service. You impress them by going above and beyond. And this is really where every single member of your organization has a part to play - even the people who don't face clients directly. Everyone should be able to appreciate the link between delivering on time, to a high standard, and client satisfaction. Their work may only be just one piece of the puzzle, but they should understand how it fits into the bigger picture.
Some of your teams might understand this implicitly, but that's not enough to bank on. If your client is getting prompt, informed communications from one department and slow, unhelpful responses from another, the overall impression will be negative. It's a sad fact of life that clients are apt to focus on the negative interactions rather than the positive. Research from PWC suggests that a third of customers are ready to walk away from a brand they previously loved after just one bad experience. Of course, it's harder for a client simply to ditch an agency or consultancy when contracts are involved, but the implication is clear. It won't necessarily take much to turn clients off.
But if you want everyone within the firm to prioritize high service standards for client satisfaction, you have to lead by example. People in leadership positions should consider how they can promote this culture from the top-down. Ask yourself searching questions: is client retention is celebrated just as much as the acquisition of new clients? If so, do the wider team appreciate how high service standards feed into this outcome?
Become a great communicator
Communication might be the cornerstone of client relationship management. But being a strong communicator isn't just about anticipating questions and queries before they come in. It also involves making sure that the information you are sharing is clear, unambiguous, and supported by context.
Some tools, like AvA from Forecast, allow you to build custom reports and save them for sharing with your clients. This means you can present clear, contextualized data visualizations whenever your clients request to see them - without any additional admin input.
Read more about AvA's custom reporting capabilities here.
Position yourself as an expert
Purchasing a professional service is a big commitment. Clients want to be serviced by people they can trust, and a big part of this is dependent on the expertise of the service provider. Jack Berkovi, Head of Brand and Client Care at Grant Thornton UK LLP, believes that expertise is absolutely key. "Knowledge of a client's industry is often an unspoken expectation," he writes, "and yet it is a key purchasing determinant."
Having direct industry experience sounds impressive on paper. But it's not a given, particularly when your organization services a wide range of sectors. What is in your control, however, is your ability to research and connect with industry experts. You should always be trying to expand your understanding of your clients' sectors, and leveraging this expertise in your work.
It seems counterintuitive to turn away clients, especially if your business is trying to scale up, but you have to be discerning. Part of your initial client care process should involve "qualifying" the client - determining whether they are actually the right fit for your services.
This is important, on the one hand, because it protects you. It protects your brand from being diluted by inappropriate work that does not play to your strengths or sit within the niche that you are trying to own. But it also protects the client. If your service isn't suited to their needs, you risk a constant uphill battle. Of course, your team will do their best to fulfill the brief, but if there are some key elements lacking, it will be a source of frustration for everyone involved.
Keep your focus on clients that fit (more or less closely) to your ideal client profile. Your clients will be happier, as they will receive a service that meets their needs. And you will be happier as you reap the rewards of referrals in your niche.
Having a focused client list will also help with the next point: managing a portfolio of clients.
How to Manage a Portfolio of Clients
If your organization is growing quickly, you might be puzzling over how to manage multiple clients and keep priorities straight as your roster expands. Client portfolio management is a great way to stay focused on nurturing the clients that bring value now, and represent value down the line.
Not to be confused with project portfolio management, client portfolio management in the world of professional services involves evaluating the clients on your roster, building a picture of key information about each client. The purpose of this, ultimately, is to help your organization decide how it wants to manage the relationship with the client.
For example, when you analyze the portfolio of clients, you might notice that your biggest client in terms of revenue is actually not very profitable - simply because the cost of servicing them is so high. Smaller clients, to whom you are offering a more basic, standardized service, may come out on top as your most profitable clients.
But a thorough client portfolio evaluation doesn't just look at the numbers. Your analysis might also look at:
What industry are they in? Is that a good fit for your offering?
What size is the company?
Does the client represent a good learning opportunity for your organization?
Are they a prestigious organization that can help boost your profile?
Are they a difficult client to work with?
What does their growth trajectory look like? Might they represent more work in the future?
A decent evaluation requires robust industry intelligence, and reliable data on the financial side. And though creating this kind of in-depth portfolio evaluation might sound like a mammoth task, there are tools to make it easier and quicker. The right BI solution, for instance, can help you get to the bottom of individual client profitability questions with ease.
Once you have completed your portfolio evaluation, you can start to make more informed decisions about where to concentrate resources in order to keep the best-fit, most valuable clients from getting cold feet and going elsewhere. The following tips will give you some ideas for getting this step right.
Client Relationship Management Tips for Professional Services
No matter how you look at it, retaining clients is a far more cost-effective practice than constantly scouting for new business (not to mention much more predictable). However, our own research into UK-based agencies found that nearly half of agencies rely on new business for more than 75% of their revenue. It seems to be a tough nut to crack. Client retention is a huge pain-point.
Client retention and client relations management come hand in hand. You need to establish how to manage multiple clients with a consistent, high-quality approach, so that they stick around and make those all-important referrals.
The following tips will help your organization build a stronger, more strategic approach to client relations:
Create a Client Care Charter
One action you can take to ensure a unified approach is to create a Client Care or Service Standards Charter. A Client Care Charter establishes the minimum standards of service that a client can expect. For example, even the clients that come off poorly in your portfolio analysis will still benefit from this baseline, minimum standard of good service.
Crucially, it also gets your staff all on the same page when it comes to client relationship management. If your team is struggling to unify behind an approach and determine how to manage client expectations consistently, drawing up a Charter can be a great way forwards.
A Client Care Charter will often contain commitments such as:
The promise to gather frequent feedback

Transparency around fees and billing for services

Any confidentiality commitments

A standard timeframe for responses to calls and emails
It may even outline any commitments the service provider needs the client to make, in order for the working relationship to be as effective as possible.
Use Metrics to Prioritize Client Relationship Management Activities
Beyond the minimum agreed standards in the Charter, it may be appropriate to push the boat out for certain clients - but this is contingent on priotization. Of course, none of your clients should feel neglected, and so long as everyone in your organization commits to upholding the Client Care Charter, this should be avoidable. But a key aspect of client relationship management is being able to prioritize reasonably.
Concentrating your resources on the most lucrative clients seems like the decision that makes most sense. But it is necessary to put some safeguards in place to ensure that the clients who receive the most attention are not merely the ones who shout the loudest.
Metrics can help you see the wood for the trees in this context. If you are gathering feedback and measuring client satisfaction on a regular basis, you can factor this into your relationship management priorities. The Net Promoter Score (NPS), for example, is easy to measure and gives you useful data: you simply have to ask the client how likely they are to recommend your service to a friend or colleague.
From the client's answer, you can tell how enthusiastic they really are about the job you are doing. And, from this, you can judge whether they are 'at risk' of moving on from your service. This insight might be your prompt to act. You might, for instance, decide to target these 'at risk' accounts in a different way, prioritizing and nurturing the client relationship to minimize the risk of losing their business.
Leverage Retainer Agreements
Pursuing a retainer agreement will not be the best strategy for every client. But for clients that keep coming back to you, negotiating a retainer agreement can be a great way to strengthen the relationship with the client and maximize it for longevity.
As a retained service provider, you really get to step into the role of valued partner and co-collaborator for your clients. You get to know them and their specific circumstances on a much deeper level - all of which allows you to create better work, faster.
There are tons of additional benefits that come with retainer agreements.
The Best Client Management Tools
The best tools for client relationship management go further than standard Customer Relationship Management (CRM) platforms. CRM softwares are excellent for maintaining detailed databases of customer information. But when you are building extensive, long-term relationships off the back of complex project work, you need something more robust than a standard customer record.
This is not to say that you should replace your CRM platform. But you should consider something that enhances it in a way that specifically suits your project-based service. Forecast, the intelligent project management platform, integrates seamlessly with the most popular CRM systems, including HubSpot and Salesforce. Your CRM database remains the single source of truth for your clients' basic information, but you can easily track their project work through Forecast.
As previously mentioned, quality, consistent communication is absolutely essential for effectively managing your clients. With greater, more confident insights into timings and estimates come more comfortable and productive client conversations. But Forecast doesn't stop there: Forecast also makes it unbelievably easy to keep your client up to date with work in real-time. You can even add your client to your Forecast workspace so they can see how work is progressing, while also limiting what their profile is and isn't allowed to view so that you can keep any irrelevant or sensitive information out of their sight.
Read how this e-commerce agency improved client communication by implementing Forecast.
Compiling reports and preparing information for clients eats into your time, but it's not worth compromising on quality client communication - there is far too much at stake with the client relationship. Fortunately, thanks to modern project management solutions, there's no compromise to be found. Just time savings, which translate into cost savings.
In the age we live in, people are less and less patient when it comes to waiting for information. People want answers to their questions, and the faster they can get answers, the better. The tools that you use in your client management work can either help this, or hinder it. A tool like Forecast gives you the power to keep up with this demand. Answer client questions faster, with more confidence.


Subscribe to the Forecast Newsletter
Get a monthly roundup of productivity tips & hacks delivered straight to your inbox