Resource Management
Maximize ROI
Projects are more than tasks. Allocate resources to existing projects and ensure you are ready for the future with capacity planning.
Learn more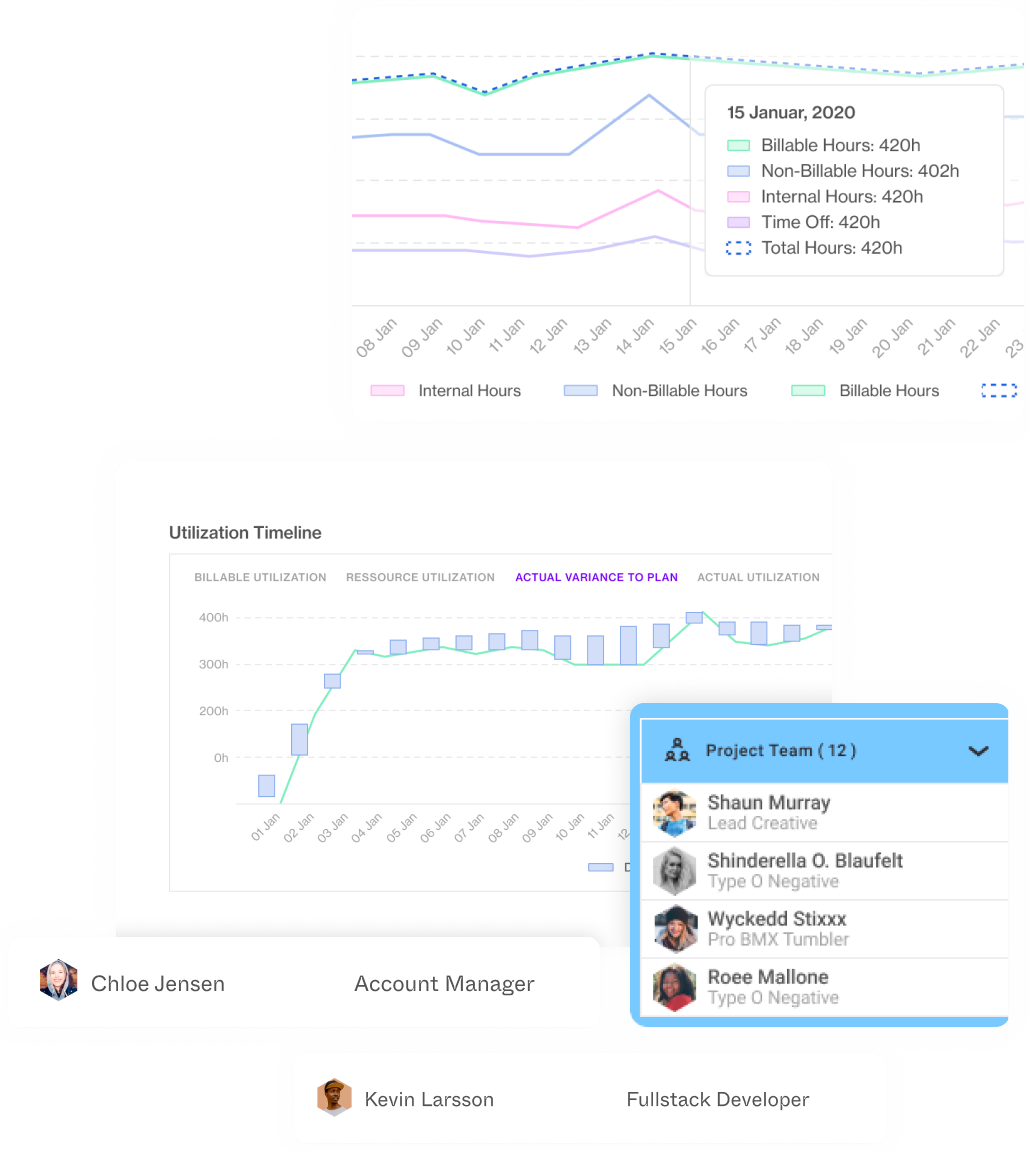 Project Management
Deliver on time, every time
Plan, run and track tasks, projects and programs from start to finish, pulling data from existing systems to understand what's really going on.
Learn more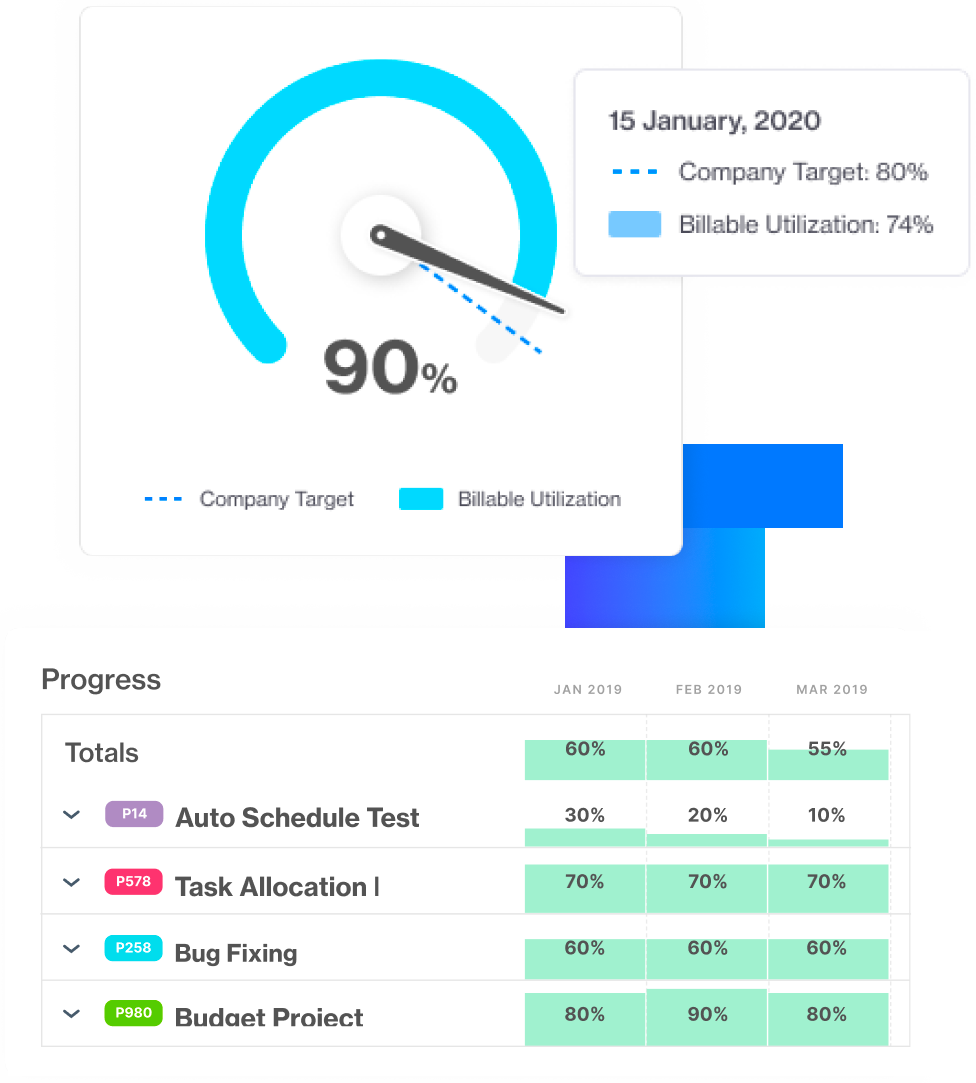 Financial Management
Contain your costs
Tie projects and resources to financials to gain transparency into project costs and margins ensuring you do not overspend.
Learn more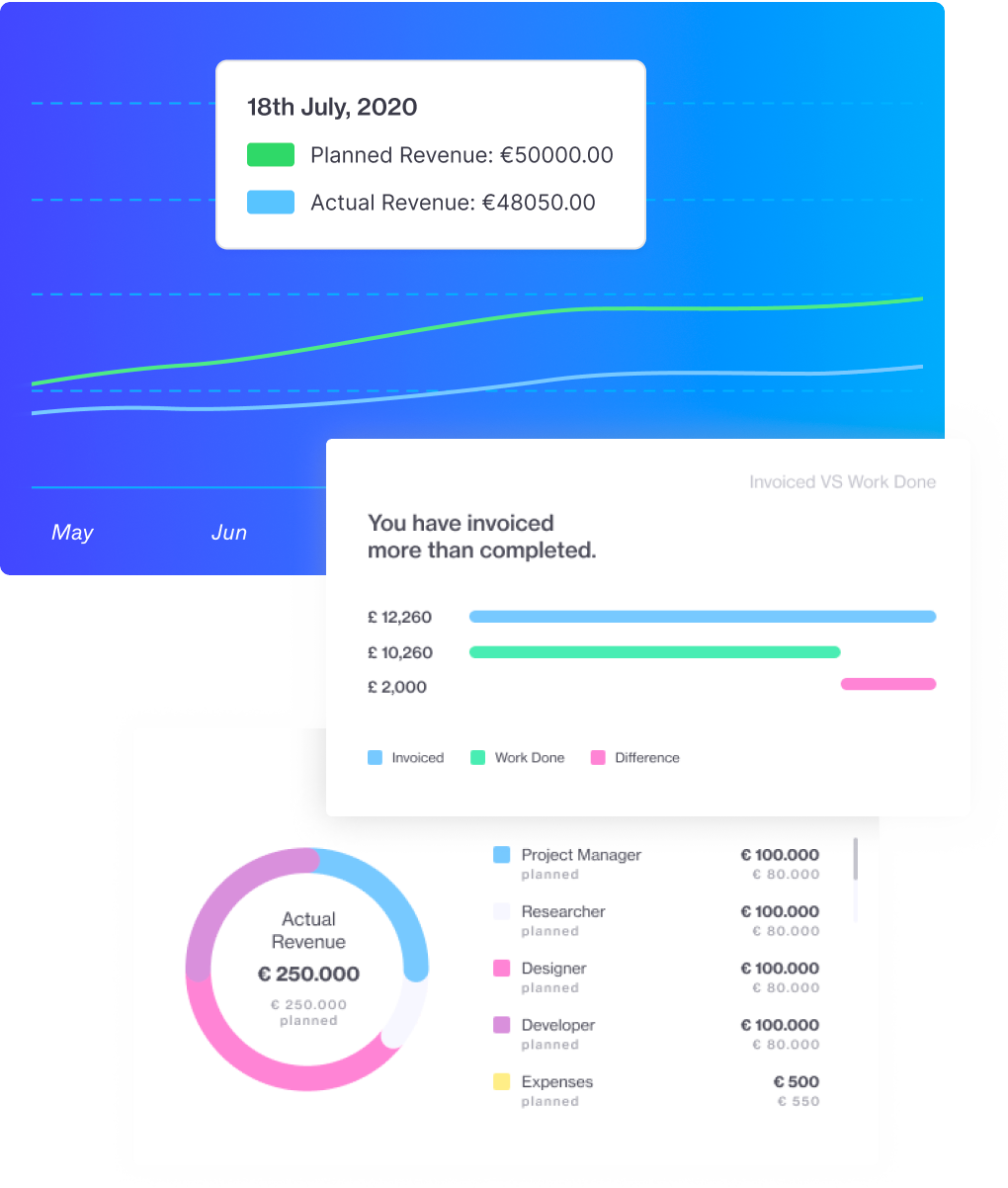 Artificial Intelligence
Ditch the spreadsheets
Unlock actionable business insights, monitor performance, and make profitable decisions with on-demand reporting.
Learn more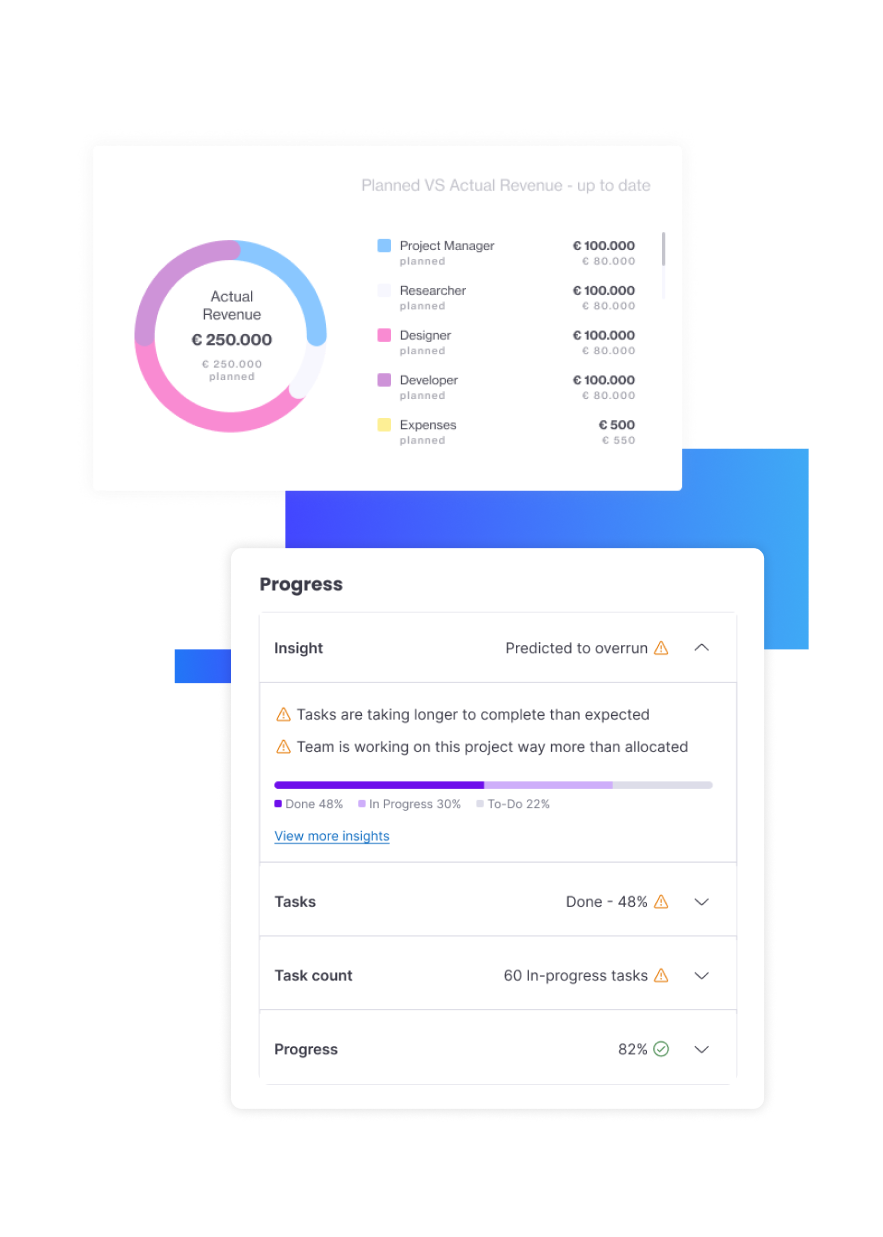 Artificial Intelligence
Predict the future
Get alerts ahead of potential issues, better staff your resources based on the true demand, and gain smart insights to streamline your operations
Learn more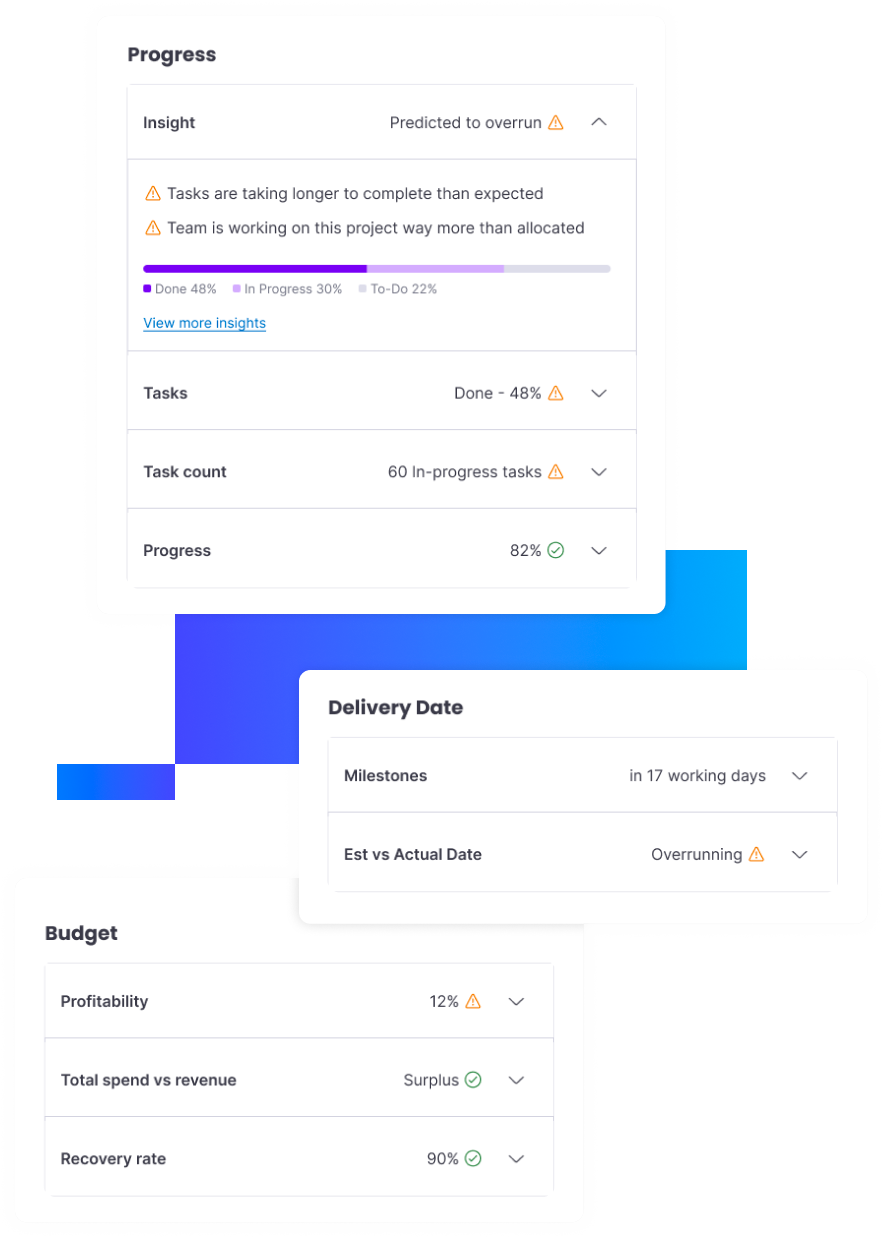 Integrations
Integrate your tech stack
The AI-driven platform that brings all your data together to streamline projects, resources and financials.
Explore integrations
What our customers say

Using Forecast my team has become far more profitable

Crystal Rata

Executive Producer, Grumpy Sailor

What our customers say

Forecast has freed me up from essentially being a full time resource manager

Glenn More

Head of Delivery, Hallam

What our customers say

Forecast has enabled us to plan out further in advance, and cut 80% of admin time.

Allison Escott

Director of Ops, Herman-Scheer
Support for the entire team
Get the whole picture in a unified platform
Forecast decreases admin work and increases efficiency, profitability and alignment–across the board.
Team members
All work in one place
Eliminate the frustration of unrealistic deadlines
Easily see progress updates
Greater efficiency with less admin work
Project management
Real-time reporting
Automated processes
Alignment across teams
Data-driven resource optimization
Executives
Strategic reporting on demand
Smarter hiring
Increased profitability
Less wasted admin time
Alerts based on performance
Customer experience
We take your experience as seriously as we take our product
Whether you're looking to improve productivity, enhance delivery or supercharge your profitability, we can work together to make it happen.
See all services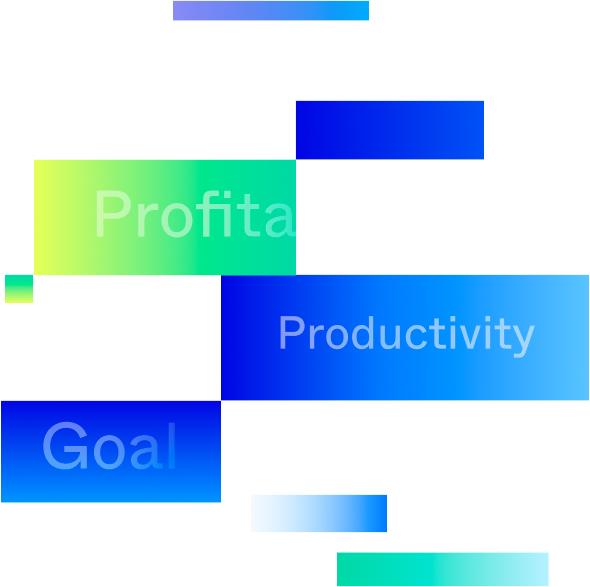 Let's get started
Streamlining projects and increasing profitability shouldn't be a struggle. Request a demo today, and we'll show you how Forecast can improve the way you work.