Make
faster decisions

with integrated analytics
Create customized 'at-a-glance' visuals that give you immediate insights into metrics like profitability and resourcing
Quickly get to grips with the data that's critical to your business using real-time insights
Filter the noise with
tailored reporting
Focus on what matters by customizing the reports, forecasts and dashboards you need to inform yourself and your team
Stop manually juggling spreadsheets and automate analytics in one easy-to-use system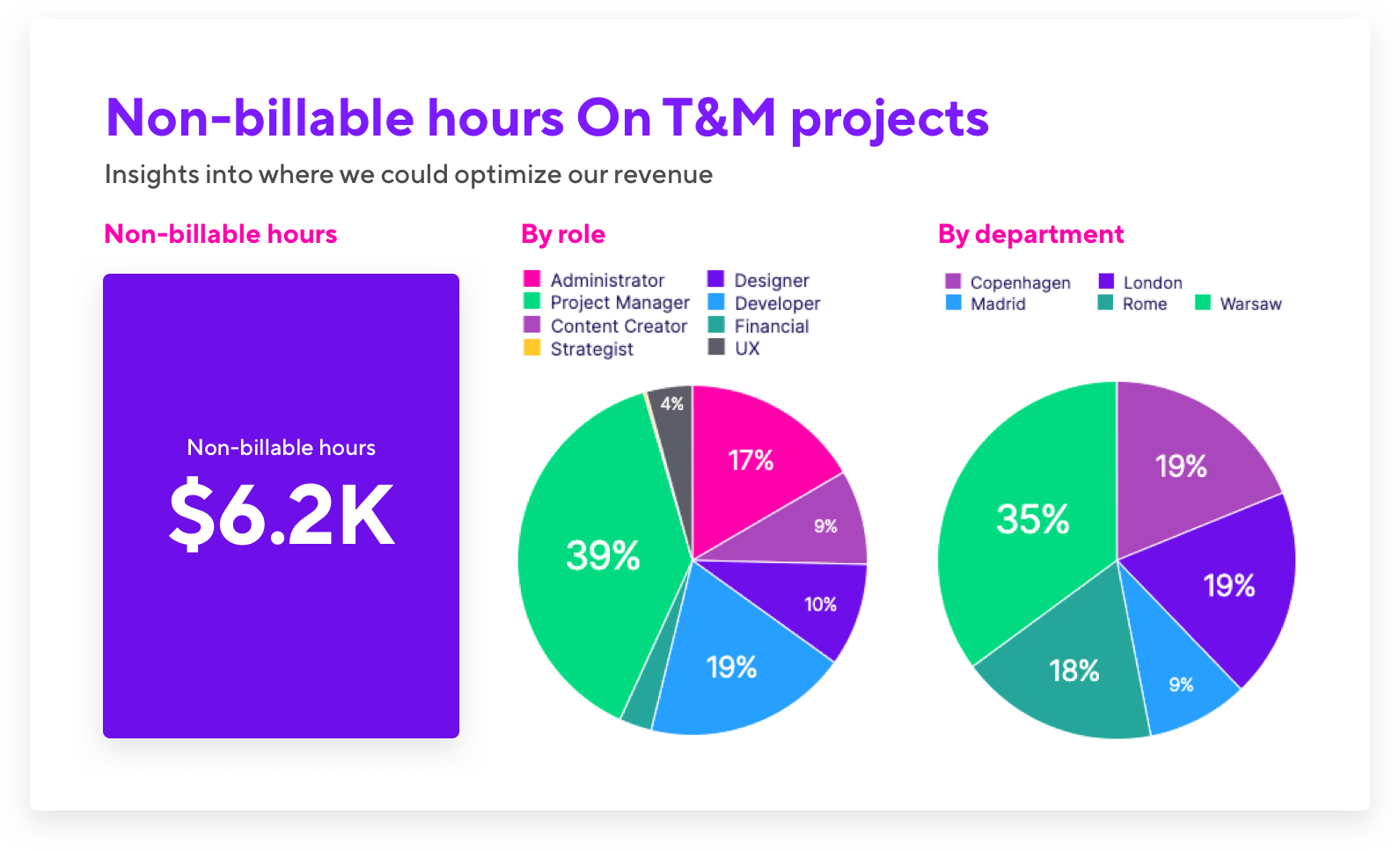 From Flagging to Flying: How to Boost Your Business with Advanced Analytics
In this captivating webinar, four experts on business intelligence and analytics discussed how Financial Leaders, CEOs, COOs, and Project Directors can maximize their intelligent insights to gain a competitive advantage.
Watch the recording
The right decisions based on the right data
Your decisions are only as good as the data they are based on. Get an accurate view of opportunities, resourcing, and profitability
Use real-time data to accurately forecast and make decisions with confidence and conviction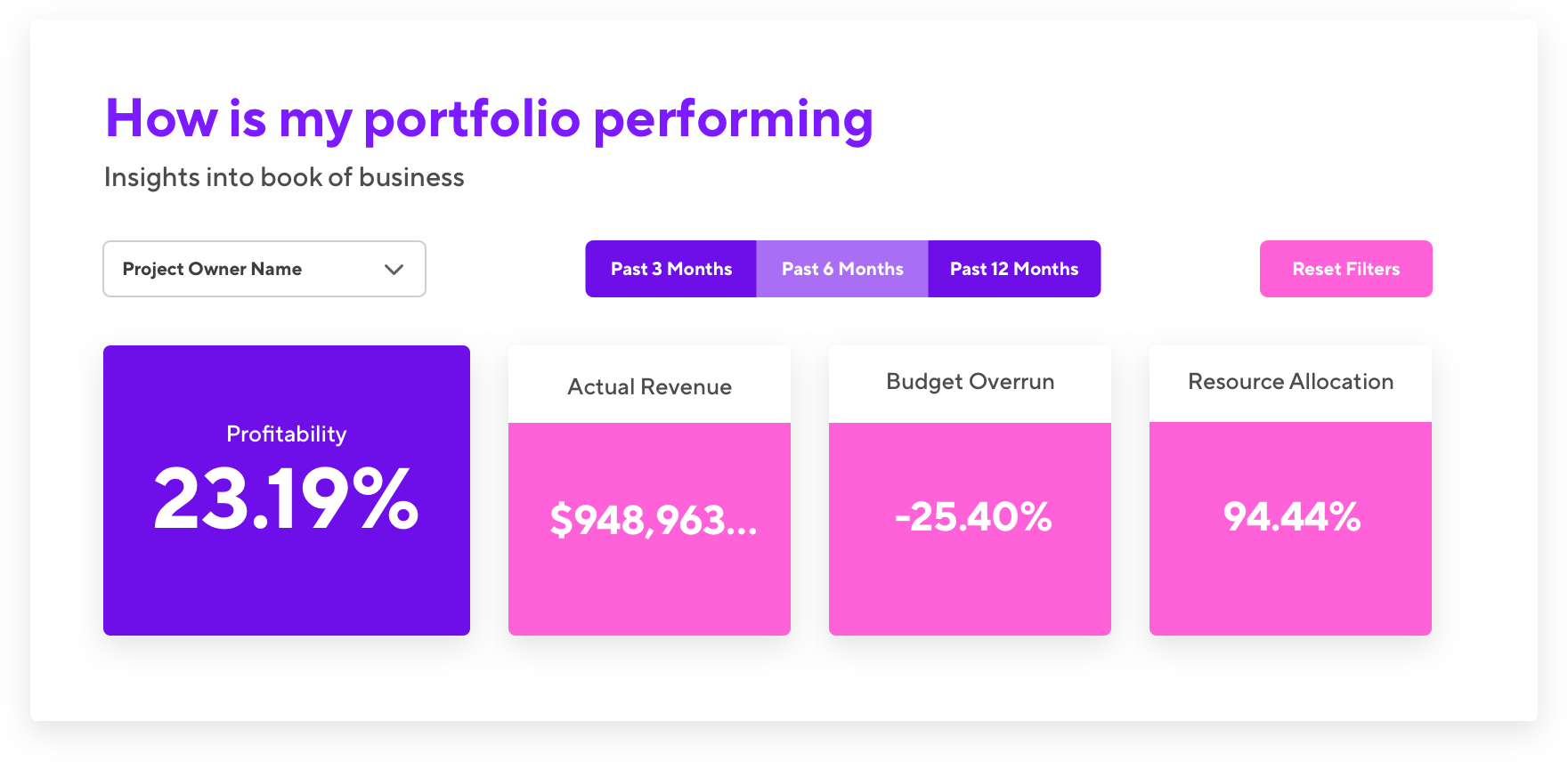 Mitigate risks. Maximize resources. Seize opportunities.
Spot inefficiencies and missed opportunities before they do damage with clear insights on where and when to upsell or change course
Drive up billable utilization by hiring the right people at the right time, balancing commercial needs with resource availability
Identify the biggest possible returns with a complete view of profitability across teams, clients, departments, and projects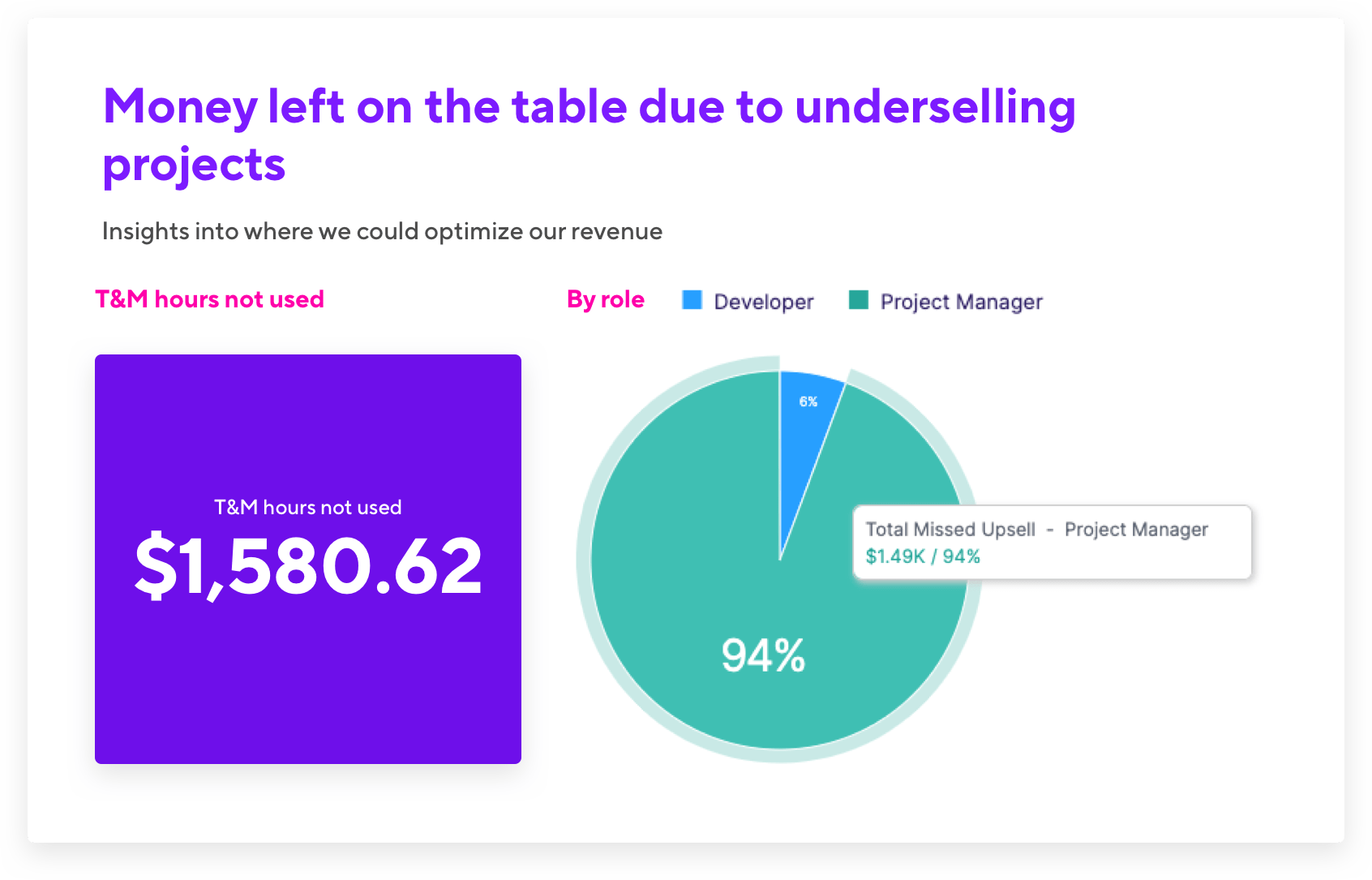 Artificial Intelligence
Putting the power of AI to work for you
Our advance AI technology enables intelligent recommendations so you can be more proactive.
Risk warnings
Understand the true status of your projects. Forecast flags issues proactively, so you can take preventative action to stay on track.
Team focus
Ensure your team works on the right things to deliver maximum business value.
Predictable execution
Ensure on-time delivery of your tasks, project, and programs without all the administrative work.
Financial control
Cut costs and maximize your profits with real-time insights into financial performance.
Get tailored insights with AvA
With Advanced Analytics (AvA) from Forecast you can create fully customizable dashboards to monitor performance across the board. Discover which projects are the most profitable, uncover hidden opportunities and highlight which activities are slowing you down. Cut through the noise and get to the data that helps you accurately plan company growth and minimize risks.