Trusted by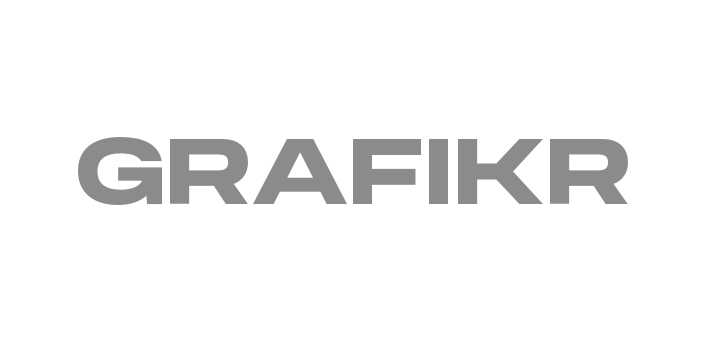 Match people and projects
Get a detailed snapshot of your team allocations and availability. Increase resource utilization by matching your team members' skills and project needs efficiently. Look months into the future, capture resource bottlenecks, and understand when to hire new people.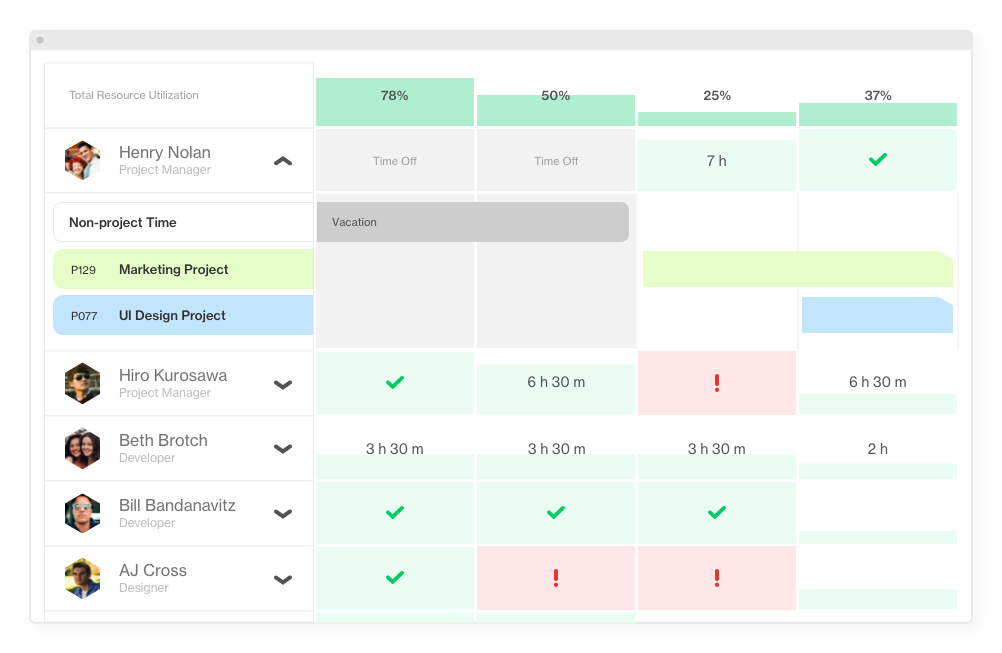 Integrations
Integrate your tech stack
The AI-driven platform that brings all your data together to streamline projects, resources and financials.
Explore integrations
Maximize resource efficiency
Automatically have utilization calculated for you on a company-wide level and get valuable insights into how employees' available time is spent. Monitor over or under allocations and know where to adjust.
Read more about resource management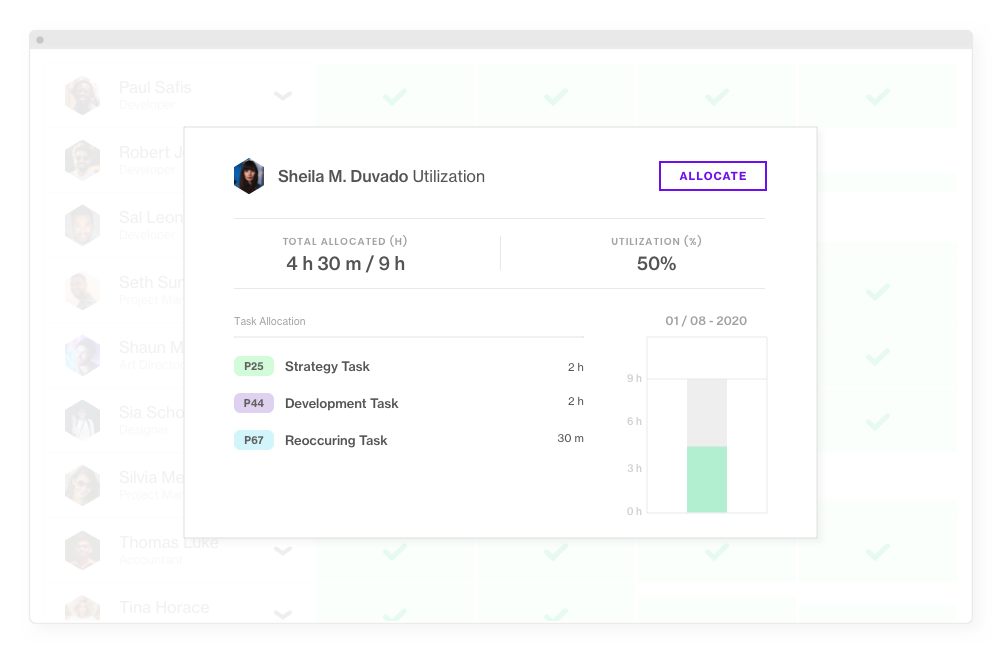 Keep your client projects on schedule
Have a bird's eye view of the entire portfolio of finished, running, and planned projects in a fully populated pipeline. Understand the true status of delivery against the deadlines and how the smallest bit of time has been spent.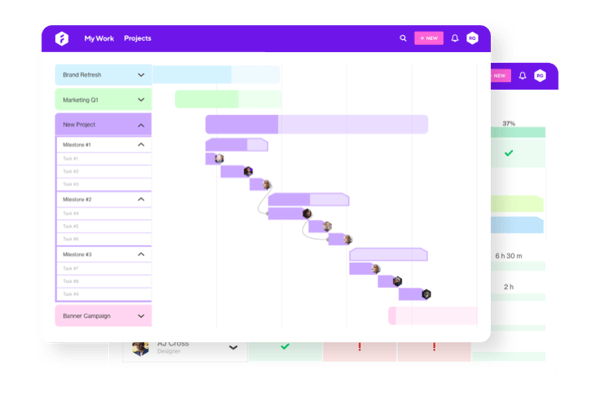 Follow the project budget and keep it on track
See up-to-the-minute numbers on where you earn the revenue, what is costing you, and how you capitalize on projects. Demystify the numbers and see what needs your attention upfront to drive stronger margins.
Learn more about project accounting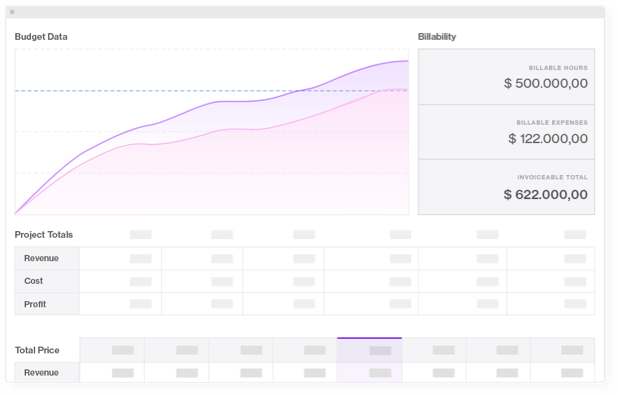 Retrieve utilization reports in minutes not hours
Run reports on overall on your whole portfolio to get a birds-eye view of all client projects and make top-level strategic decisions with ease.
Read more about reports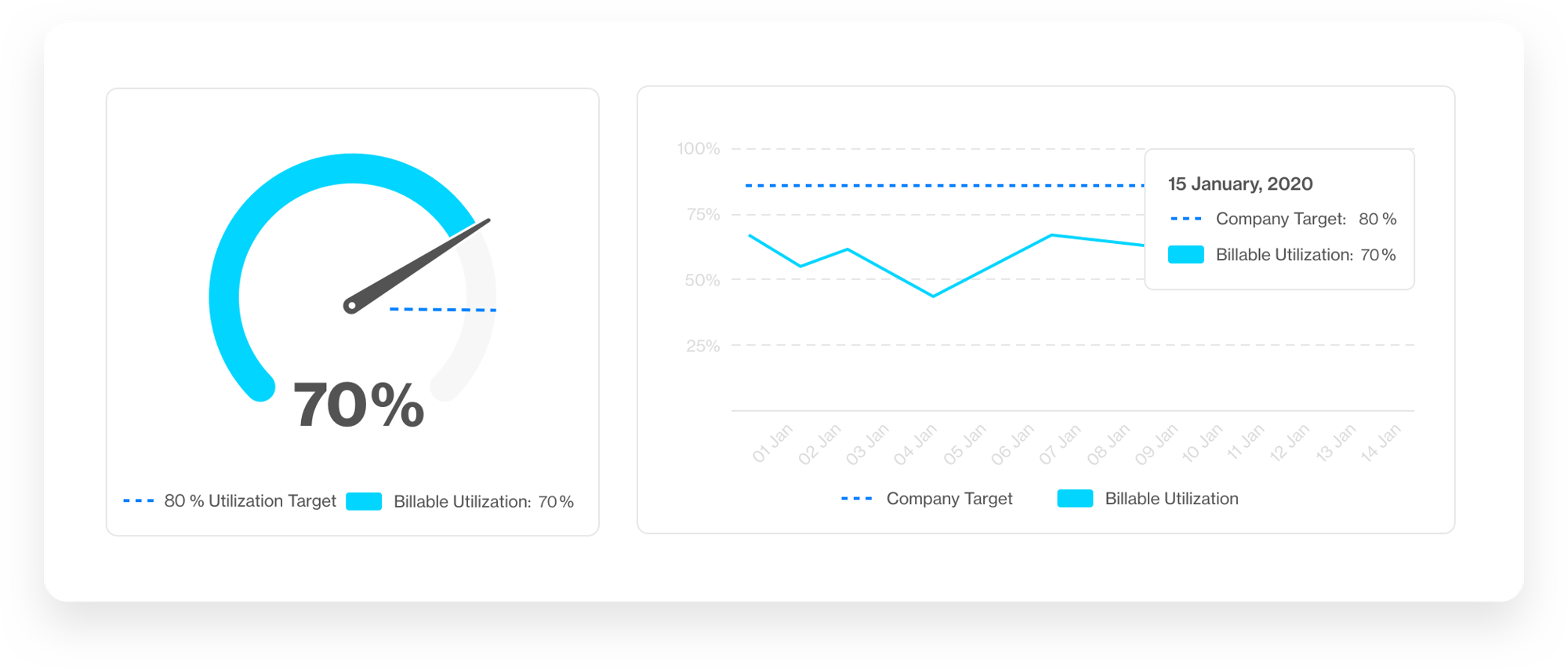 What our customers say

"Often we need to realize that to deliver projects successfully, we need more resources as proven by the schedule. It's good to have data and evidence to assess the practicalities of taking on new projects."

Julia

Marketing Executive, Like Digital