Balance workloads

across the entire resource pool

Get a real-time overview of the workload and capacity of all your resources. Easily plan and adjust the workloads to prevent bottlenecks. Set healthy standards of work to deliver with higher speed.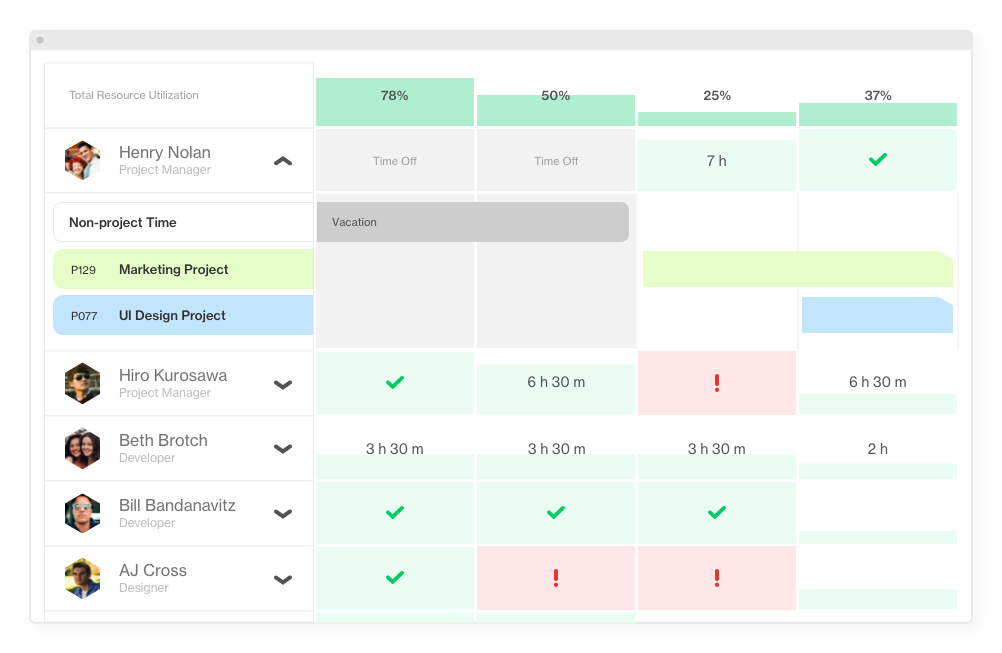 Anticipate

future demand

Save on resourcing costs by only hiring when you need to. Scope out potential projects with placeholders and tentative bookings, and forecast demand based on win probability. Gain confidence in what projects you can take on and when, so you can ensure successful delivery.

Capacity Planning Features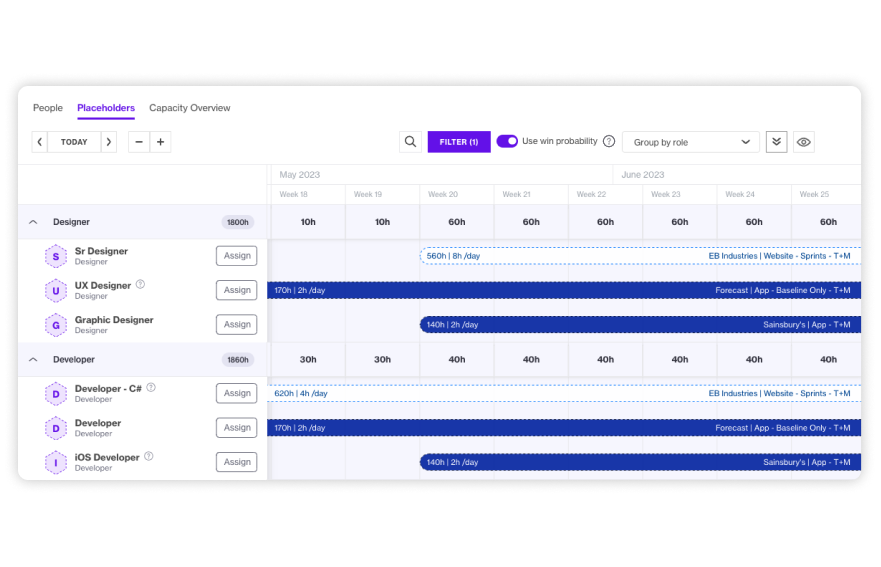 Maximize

resource efficiency

Automatically have utilization calculated for you on a company-wide level and get valuable insights into how employees' available time is spent. Monitor over or under allocations and know where to adjust.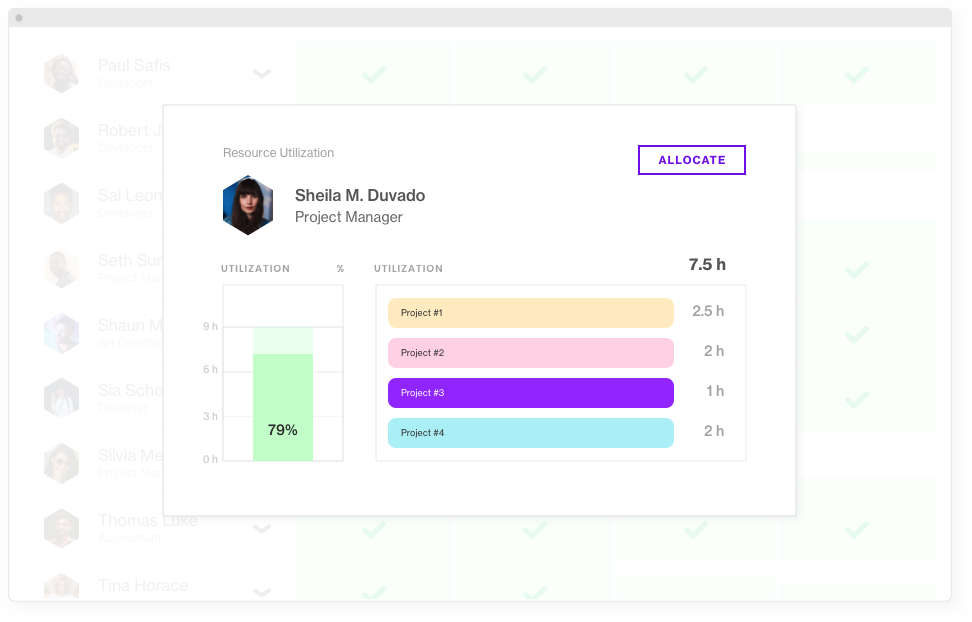 Putting the power of AI to work for you
Our advance AI technology enables intelligent recommendations so you can be more proactive.
Risk warnings
Understand the true status of your projects. Forecast flags issues proactively, so you can take preventative action to stay on track.
Team focus
Ensure your team works on the right things to deliver maximum business value.
Predictable execution
Ensure on-time delivery of your tasks, project, and programs without all the administrative work.
Financial control
Cut costs and maximize your profits with real-time insights into financial performance.
Facilitate

time registrations

Make time registrations the most intuitive and fastest part of your team's day. Forecast's AI learns from your previous work and suggests the number of hours you normally register on similar tasks to help you log time faster. The data is used to give you valuable real-time insights to make business decisions on a proven basis.

Read more about Timesheets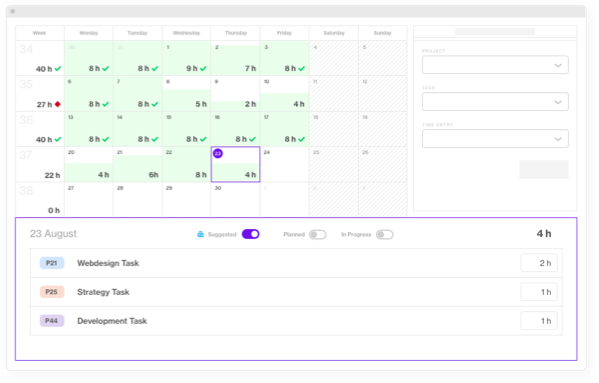 Get utilization insights
at your fingertips
Track resource utilization data for the entire portfolio, having a full overview of how employees' hours are spent. Report on overall work utilization and billability to run the company more economically.
Read more about reports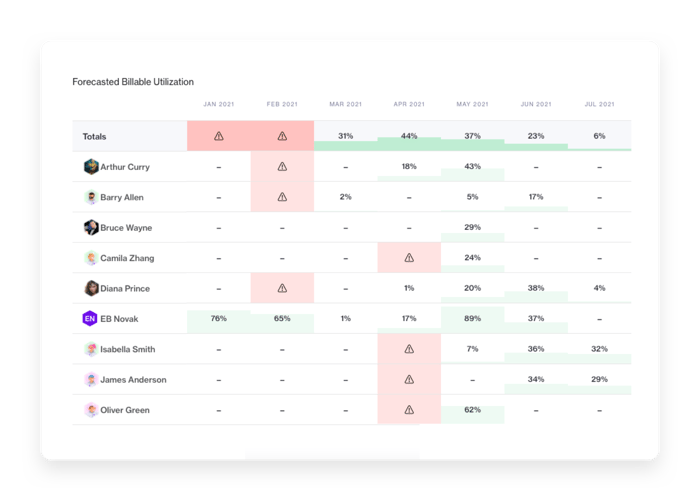 Integrations
Integrate your tech stack
The AI-driven platform that brings all your data together to streamline projects, resources and financials.
Explore integrations