Plan & adapt to changes effortlessly
Increase utilization across the entire project team by flushing out admin work. Forecast's AI builds project timelines in seconds suggesting a delivery date with more accurate estimates of what can be accomplished. Re-apply it to react to client requests swiftly in the moments of change and get an updated plan automatically.
Read more about project management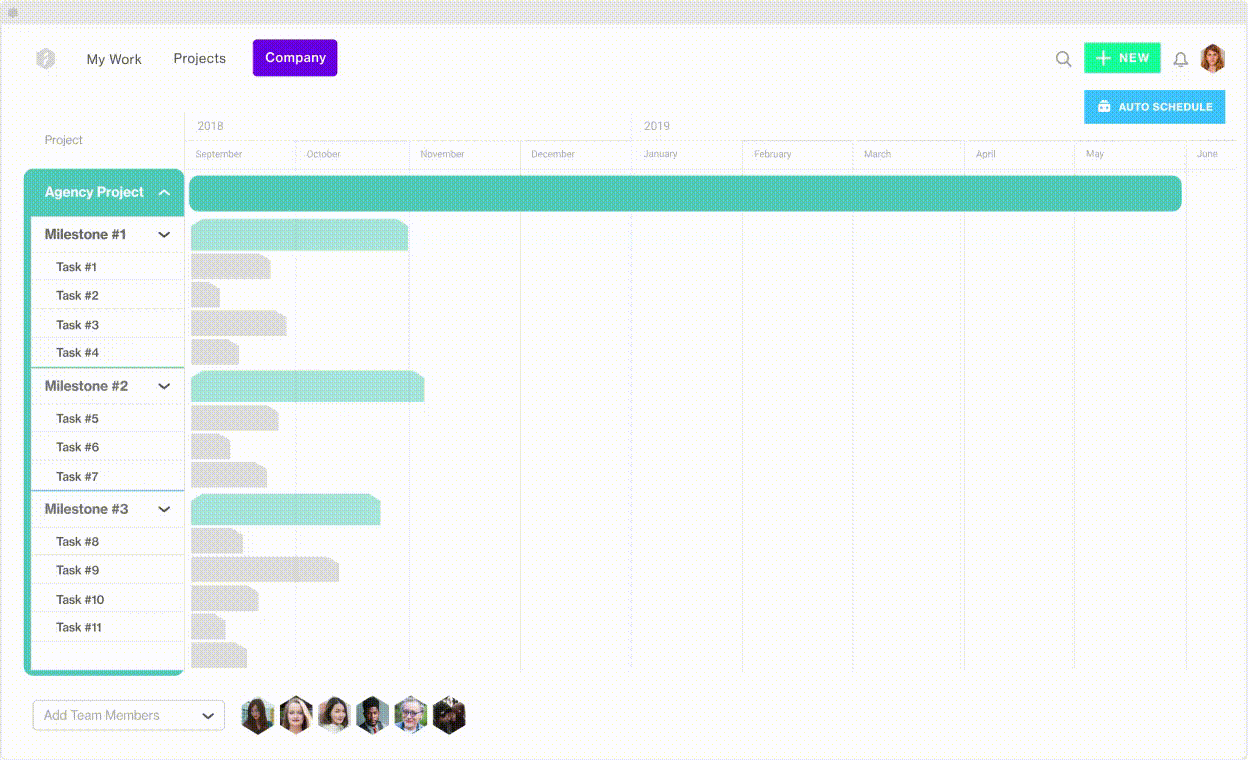 Keep the big picture
in focus
Stay in complete confidence when planning future projects and ensure you have the right bandwidth. Meet utilization targets by keeping everything in the company working and up to code. Get an airplane view of your projects on a portfolio level, so you know when to take in new projects and where to optimize.
Read more about resource management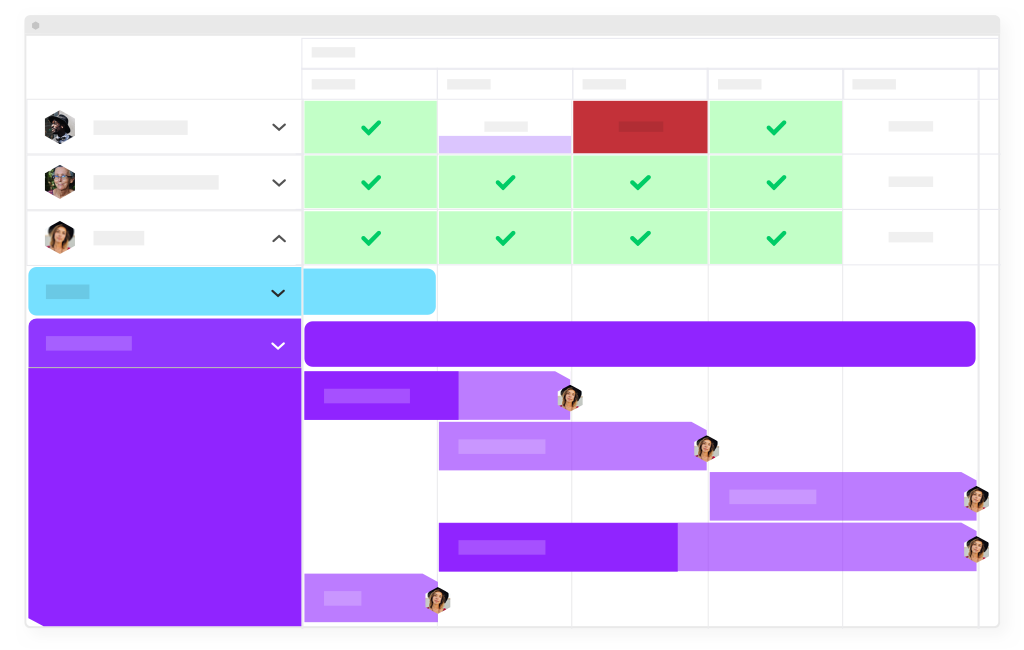 What our customers say

"I think it's a big market and Forecast is the only tool we could find to do that kind of estimating."

Dominic

VP of Operations, Nexus Innovations

What our customers say

"Forecast seamlessly integrates with Jira and provides us with transparency and a real-time overview of our developers."

Jurij Pfeiffer

Head of Development, Nexus United
Secure a consistent revenue stream
Minimize financial risks at any point after the project begins. Achieve transparency into fixed price or time and material projects running them as retainers in Forecast. Stay on top of how and where you're spending costs with unique tracking opportunities.
Read more about Retainers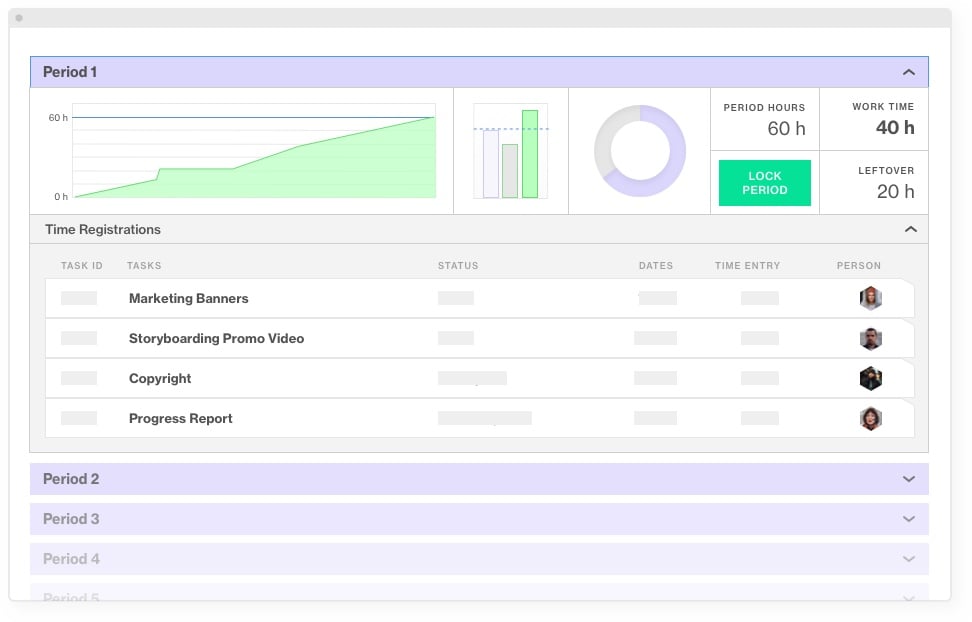 Keep up team
momentum
Improve the efficiency of dedicated or cross-functional agile teams by reducing the amount of rework. Introduce Forecast's Sprints to have everything in one place to groom the backlog, plan the sprint, and track the progress and velocity. Discern where the processes can be optimized adding transparency to every sprint with Forecast.
Read more about team collaboration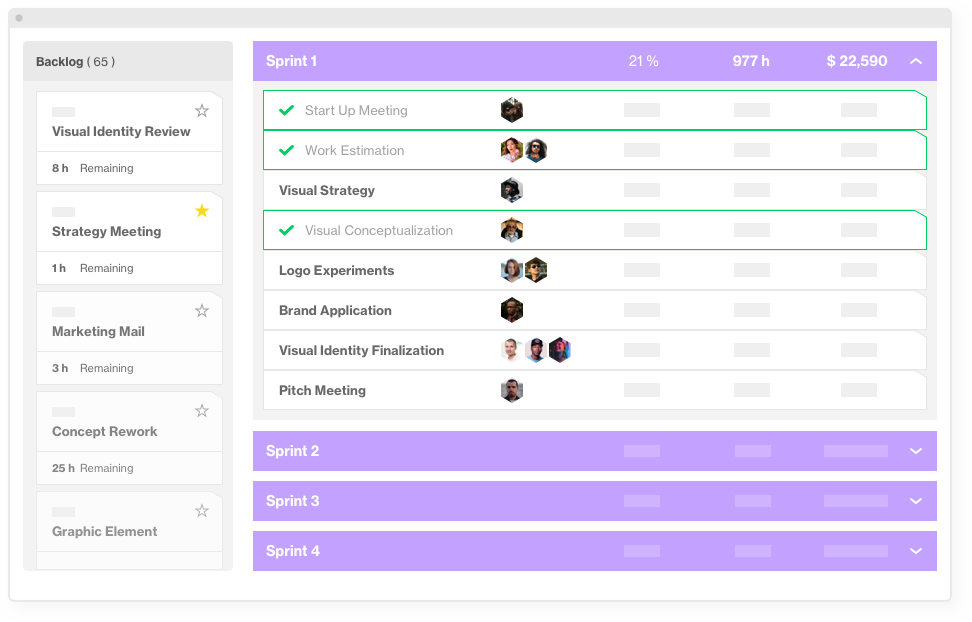 Turn data into solid reporting
Get a detailed snapshot of the state of your business operations and financials. See the difference between profitable and submarginal projects and relate how different roles on the project affect the numbers. Make winning decisions and optimize future projects for profitability with actionable data automatically recorded across the entire ecosystem.
Read more about business intelligence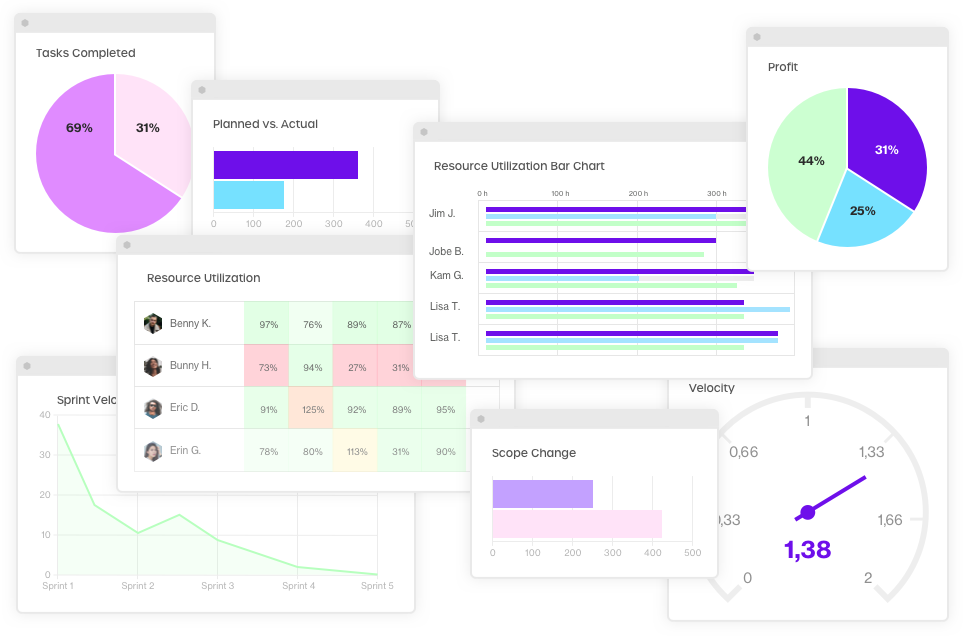 Integrations
Integrate your tech stack
The AI-driven platform that brings all your data together to streamline projects, resources and financials.
Explore integrations